Canada
Province announces protections for new home purchasers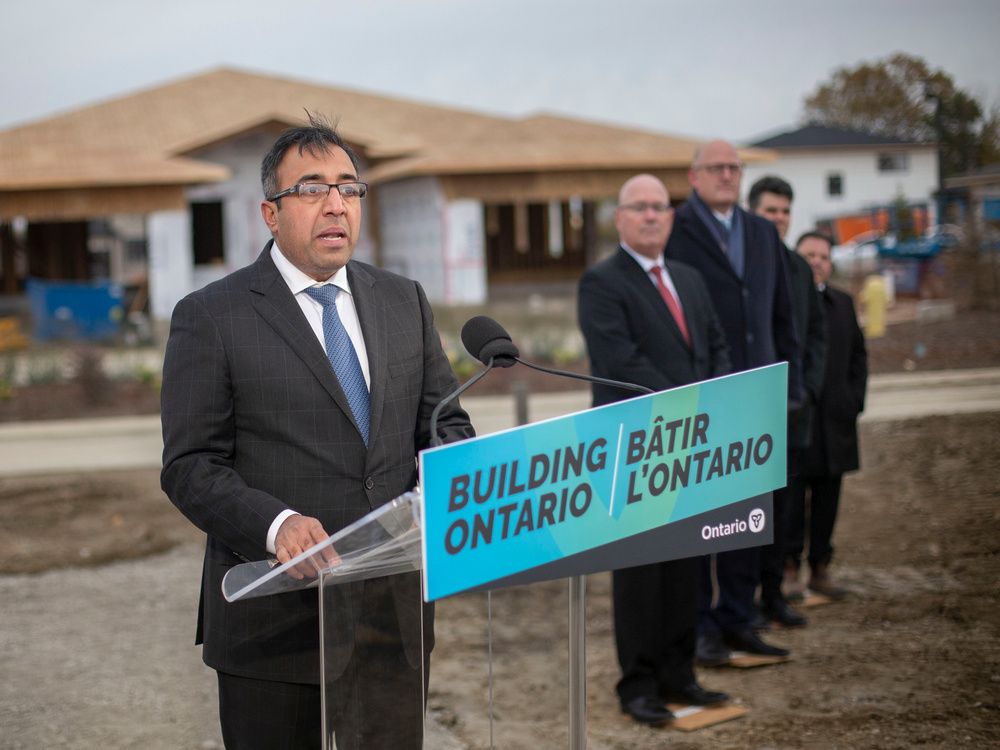 Article content
New measures proposed by the Ontario government will be the first in Canada to compensate homebuyers if their new-build contract is terminated by an "unethical" developer, provincial ministers announced in Windsor Thursday. 
Article content
The Ministry of Public Service and Business Delivery is proposing to double penalties under the New Home Construction Licensing Act for builders who "unfairly" cancel a new home project or terminate a purchase agreement with new home buyers.
Article content
The new penalty, if passed, would be $50,000 per infraction, up from $25,000. In another change, that money can now go back to the home buyers.
Any predatory builders will think twice before trying to rip off an Ontario homebuyer
"Hard working Ontarians deserve to be treated fairly," said Kaleed Rasheed, minister of public and business service delivery, making the announcement at a new development in South Windsor.
"We have heard stories from new homebuyers who have been ripped off by unethical developers who tried to cancel contracts only to sell the same unit for tens or hundreds of thousands of dollars more … Simply put, this is unacceptable."
Article content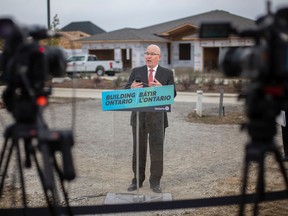 The changes would come into effect under the New Home Construction Licensing Act, and would include no limit to the additional monetary benefit penalties on top of the new maximum fine of $50,000. Developers could also lose their builder's licence, the province noted in a press release. 
"I don't hear about this issue too much in the City of Windsor, but we know that it happens," said Windsor Mayor Drew Dilkens attending Thursday's announcement. "This protection is all about making sure that consumers,  people who are putting deposits down with developers … that they're protected."
MPPs Andrew Dowie and Anthony Leardi, representing Windsor—Tecumseh and Essex, also attended Thursday's announcement.
In a first for Canada, homebuyers who have had their contracts cancelled may also now see some of the money from those financial penalties, Rasheed said. The change, if passed, will allow the Home Construction Regulatory Authority to use the money received in penalties to compensate the affected consumers.
Article content
"This is an unprecedented step, with Ontario being the first jurisdiction in Canada to provide such compensation to consumers," Rasheed said.
"With these proposed changes, we are putting unethical developers on notice. Any predatory builders will think twice before trying to rip off an Ontario homebuyer."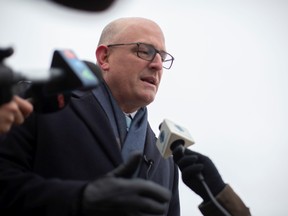 The changes also include doubled fines for repeat offenders of the act, up to $100,000 and $500,000 for individuals and corporations respectively. 
"With today's announcement, our government is making clear that illegal and predatory behaviour on the part of developers will not be tolerated, full stop," said Steve Clark, minister for municipal affairs and housing. 
"This announcement that Minister Rasheed made is a really unique announcement because we're leading the country in this consumer protection measure for homeowners."