Canada
Province announces $1.5 million in annual funding for fertility treatments in Windsor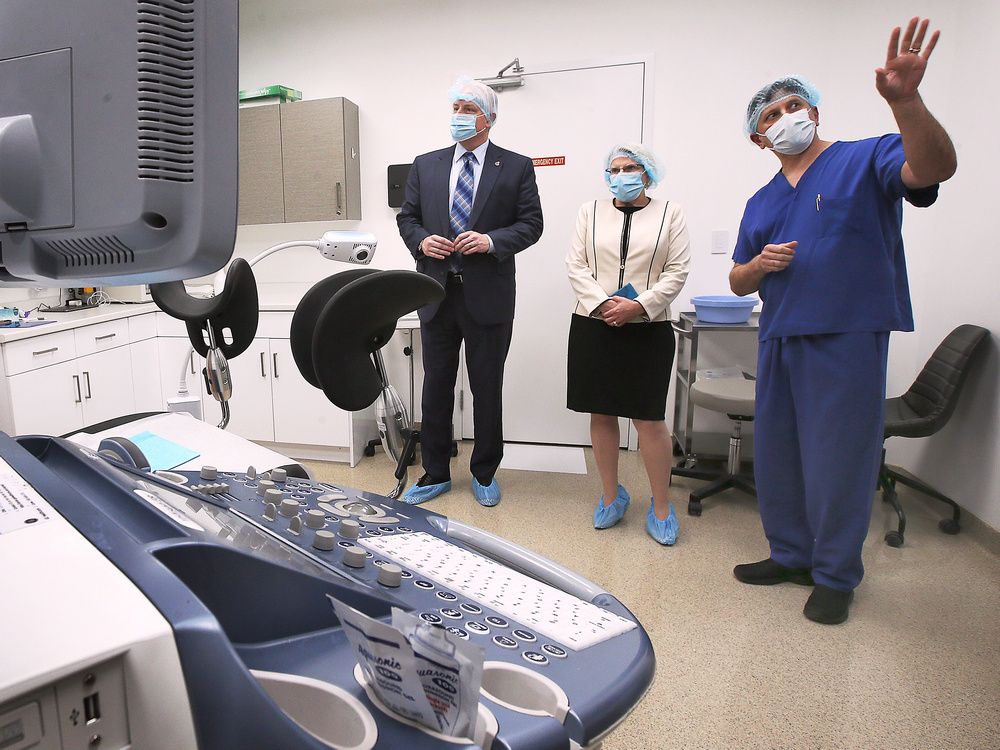 Article content
Windsor-Essex residents struggling with infertility have always faced some painful choices: pay out of pocket for often unaffordable treatment, leave home for help or give up the dream of having children.
Article content
That has changed with the announcement Monday that the provincial government — for the first time ever — will provide the Windsor region with a "minimum" of $1.5 million in annual funding for in vitro fertilization treatments.
Article content
The funding will go to Victory Reproductive Care, Windsor's only IVF clinic. Medical director Dr. Rahi Victory called it a "life-altering investment" for people in the Windsor region.
By 2030, he said about 20 per cent of people will need help with fertility issues.
"In a growing community like Windsor with a young working class demographic, the reality is that we need this to help those people build families," said Victory. "One out of every five or six people is going to need help. This is the fastest, safest, most efficient way to help those people build those families. So this is a huge leap forward for our communities."
Article content
Deputy Premier Sylvia Jones, also Ontario's Minister of Health, made the announcement Monday at Victory's clinic on Twin Oaks Drive.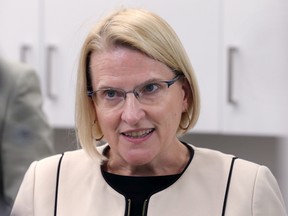 The funding will provide about 135 patients a year with IVF. Each patient is eligible for one funded IVF cycle in their lifetime. To pay out of pocket, a single treatment cycle would cost about $12,000. Jones said the $1.5 million in annual funding will automatically renew every year.
"It's not so much about the money, it's the fact that families who want to build a family in their community can do that here," said Jones. "The success of the clinic speaks to the need. The infrastructure is already here. The doctors are here. The support staff are here. So having the funding in place will ensure that people do not have to take that travel down the 401."
Article content
Windsor-Tecumseh MPP Andrew Dowie and Windsor Mayor Drew Dilkens joined Jones for the announcement.
"I think the fact that the funding has come now really resolves an inequity that was in the system for a long, long time," said Dilkens. "Premier Ford and minister Jones have been able to help resolve that and allow for this kind of care to happen right here in our community."
Victory said the long struggle to acquire funding picked up momentum after the Windsor Star published a three-part series in March 2021 highlighting the struggles people in the region are facing.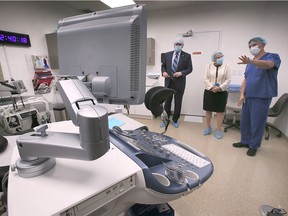 He said his clinic had been working behind the scenes for years to secure more funding for the Windsor area. But the Star stories were "instrumental" in putting the issue on Premier Doug Ford's radar and finally making it happen, he said.
Article content
The stories revealed, among other issues, that Windsor was the only city of its size in Ontario where the provincial government did not fund in vitro fertilization.
The Star showed that patients in Windsor and many other smaller communities did not receive financial assistance even though millions of dollars in funding went unused year after year across Ontario.
Hopeful parents in Windsor-Essex were forced to pay out of pocket or make multiple stressful trips to cities like Toronto where funding is available.
"This funding has been very badly needed to alleviate the burden of having to travel to other centres for care for Windsor and its surrounding community," said Victory.
"So this is a huge boost to the region for the ability to provide comprehensive fertility care for patients."
Article content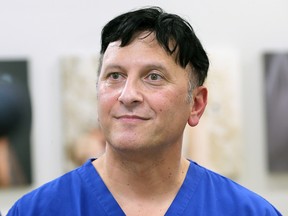 The province acknowledged Monday that while Ontario expanded access to IVF in 2015, none of the funding went to Windsor-Essex.
Victory said the provincial money has begun flowing, but there is already a waiting list. Because funding had been unavailable in Windsor for such a long time, he said many people were already in line for assistance.
"It's not like you can just walk in and get your IVF cycle," he said. "But we are administering it in a fashion that we are hoping will minimize the wait time as much as possible. Because our success rates are very high, we're managing to get people pregnant and move them off the list. It's working out well so far."