Canada
PNE plans for open air theatre has neighbours upset over noise levels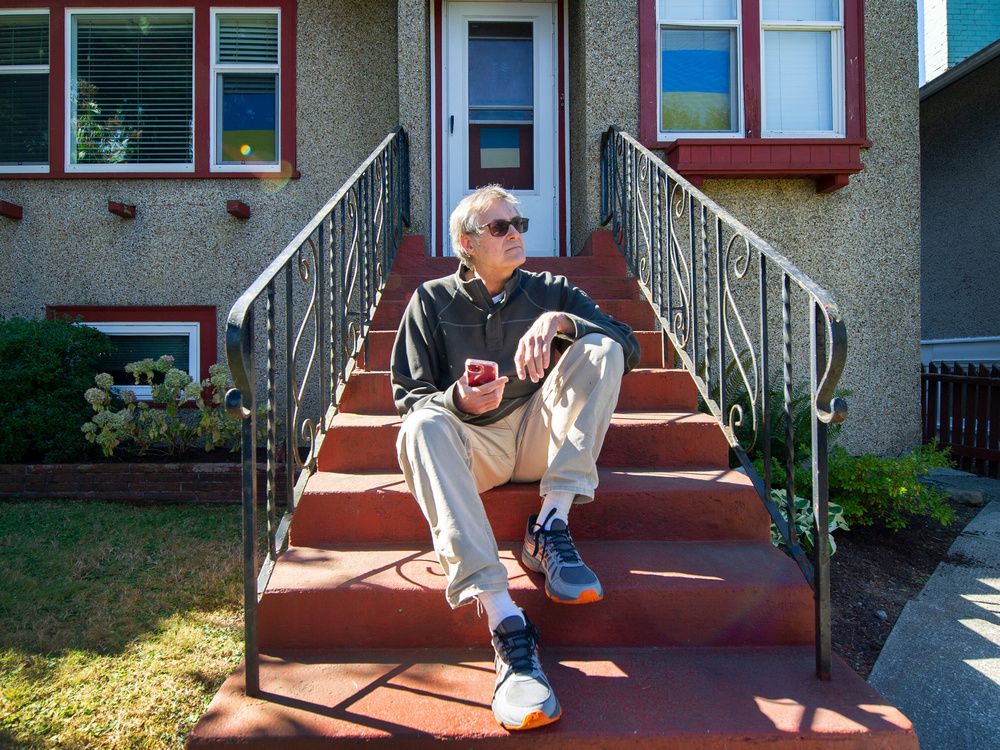 "It's going to change the nature and quality of life in this neighbourhood." — East Vancouver resident Walter Melnyk
Article content
At around 8:30 p.m. Saturday, Walter Melnyk and his wife were inside their Nootka Street home watching the B.C. Lions game on television. That's when the sound started to boom, increasingly loudly, from a concert at the PNE Amphitheatre.
Article content
His neighbourhood chat started to blow up:
Article content
"Wall-rattling bass."
"We can hear it and feel it in Burnaby Heights!"
"Saving $200 to $300 on a ticket!"
Melnyk, a 30-year resident of East Vancouver, who is used to hearing a few bars of the Beach Boys or Steve Miller waft up the hill during the PNE, stood on his front porch to measure the sound on an app.
"I'm about a mile from the venue," said Melnyk. "The decibel reading was 86. It was really egregious."
Melnyk reported the incident to City Hall. Melnyk said a staffer told him it was a VPD issue, but when he called the VPD non-emergency line he had little success.
"When I called the VPD non-emergency line and said they could hear it themselves, but they couldn't do anything about it because it's a bylaw issue," said Melnyk.
Article content
Melnyk said a busier-than usual PNE Amphitheatre concert season, with greater than usual decibel levels, a trend toward all-day music events with "excessively amplified bass and percussion" has residents angry and concerned about the PNE's planned $68 million upgrade to the outdoor amphitheatre.
In 2021, Vancouver city council approved a plan to transform the PNE Amphitheatre into a 9,300 seat year-round venue, and committed $6 million in planning funding for design and preliminary infrastructure upgrades, as well as another $1.1 million for other infrastructure renewal at the Hastings Park site. The project is still in the planning phase.
Melnyk said there has been no community consultation that he is aware of.
Article content
"It's going to change the nature and quality of life in this neighbourhood."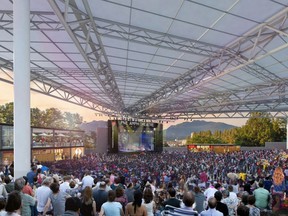 Melnyk said he understands that he chooses to live next to the fairground, and is used to the shows — at least the way they used to be.
"It's changing, the style of the music is new, and there are new technologies for amplification. It becomes quite stressful, you start dreading the next show."
PNE spokesperson Laura Ballance said Saturday's show was an exception, and the situation was caused by a headliner's crew error.
"Normally at 7 p.m. the top bank of speakers is removed. One of the headliners failed to do that, and we were outside of the allowable noise of the city. We are incredibly apologetic about that and we ensured for the last artist of the night it was resolved."
Article content
Ballance believes the amphitheatre upgrade will benefit the neighbourhood and help resolve further issues.
"One of the compelling aspects of the project will be the installation of a number of sound-buffering components, and a built in sound system."
The on-site sound system will eliminate irregularities that occur when acts bring in their own amplification systems.
"It will be built for our requirements, and so we have a clear understanding of how that noise will amplify, and it would allow us a lot of stability on controlling the noise with different acts.
"We have a good relationship with our neighbours and we don't want to jeopardize it," said Ballance.
File source