Canada
Photos: Education workers rally outside board office against educational assistant shortage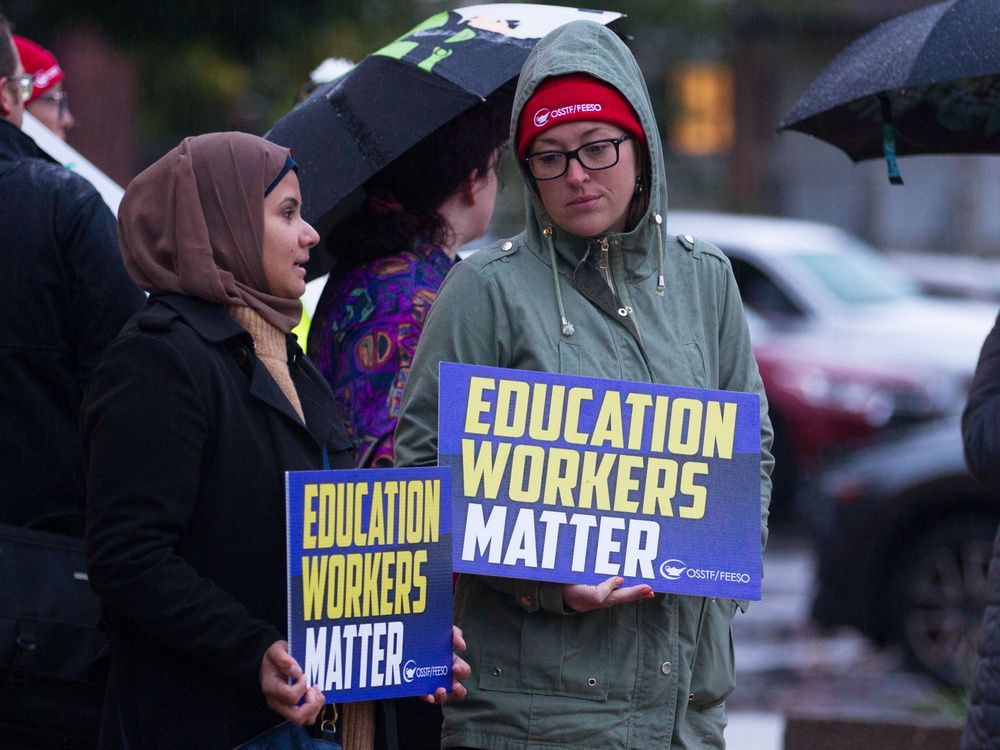 Article content
Education workers rallied outside the English public school board's office in downtown Windsor on Tuesday evening to sound the alarm about a support staff shortage.
Article content
More than 20 workers clad in raincoats waved signs that read 'enough is enough,' 'we deserve better,' and 'education workers matter.' They were undeterred by the cold drizzle.
Article content
Following the rally, the damp group attended the Greater Essex County District School Board's meeting inside. There, Tyler Campbell, president of the Ontario Secondary School Teachers Federation (OSSTF) educational support staff for Windsor-Essex, spoke to the board about the worker shortage.
"Employees are being left in what I would describe in unsafe working conditions," Campbell told the board. "Staffing shortages and unfilled jobs are becoming an everyday norm, and we're starting to be accustomed to working shorthanded.
"The children who we serve come from a wide range of exceptionalities. Our students are not being provided the services they require."