Canada
NFL WEEK 7 PICKS: Can the Jets continue their rise in the Mile High City?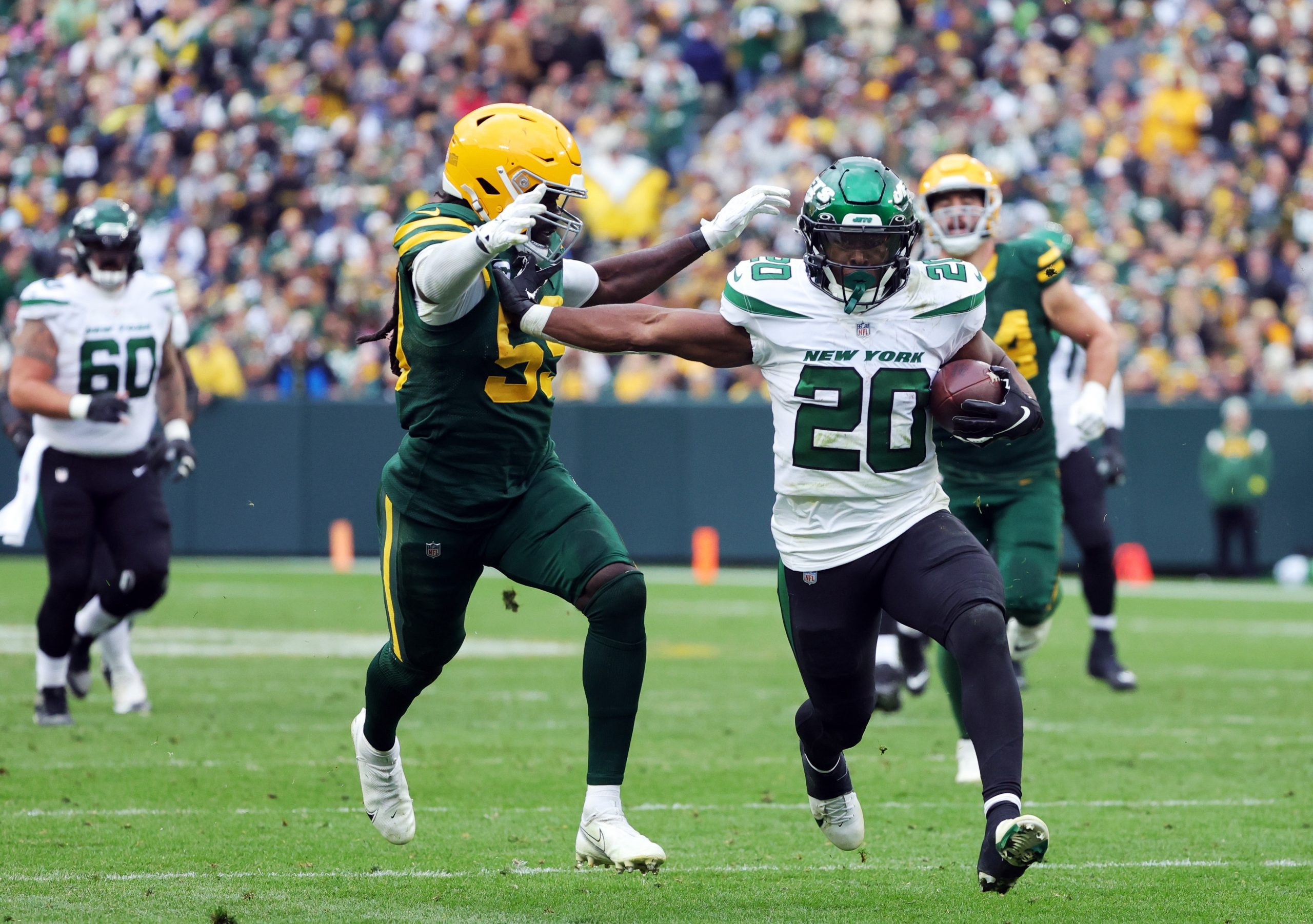 Article content
The lines are from covers.com and the home teams are in CAPs.
Article content
ARIZONA -2.5 over New Orleans
Article content
Well, it started out fine for the Saints until Andy starting Daltoning before the end of the first half.
Detroit +7 over DALLAS
Dak Prescott has been cleared to return for a Cowboys team that is looking to bounce back from a prime-time loss in Philly. The Lions have the rest advantage, coming off their bye and are looking a lot healthier, with D'Andre Swift pushing to return and Amon-Ra St. Brown a lot closer to 100%.
Article content
New York Giants +3 over JACKSONVILLE
Under Brian Daboll, the Giants are a shocking 5-1 – some say one of the worst 5-1 teams ever considering the dearth of talent on the roster. But the fact is that they're winning games while the Jags have started sliding. Trevor Lawrence will see a lot of blitzes and hasn't performed well under pressure.
Article content
TENNESSEE -2.5 over Indianapolis
Can Matt Ryan look like the old, MVP Matt Ryan for the second week in a row? Seems unlikely against a team that beat him in Indy just three weeks ago. Jonathan Taylor should be back, but he hasn't impressed behind a shaky O-line.
CINCINNATI -6 over Atlanta
Can the Falcons really go 7-0 against the spread on the season? It can hurt to bet against trends, but can the books afford to get this wrong on Atlanta? With Atlanta's secondary incredibly banged up, it will be hard for them to contain Ja'Marr Chase and Co.
Cleveland +6.5 over BALTIMORE
The Ravens keep on finding ways to blow games and should eventually come around, but we've been fading team that play the coming Thursday night and they fall into that category this week. Cleveland needs to get its ground game back on track, though.
Article content
CAROLINA +11 over Tampa Bay
The other Thursday night participant is the Bucs, who are spotting 11 points on the road to a division rival here. The Panthers have all sorts of problems, but have a defence that can create pressure and Christian McCaffrey working wonders out of the backfield.
WASHINGTON +5.5 over Green Bay
It's Taylor Heinicke time and it couldn't come soon enough for Washington. Carson Wentz's injury may be a blessing in disguise. The Packers have some deep-rooted issues with their receiving corps and on defence.
New York Jets (pick 'em) over DENVER
The Jets are rising and could become the favourite by game time if Russell Wilson is ruled out. Even if Wilson plays, the Broncos are in a downward spiral on offence. That's pretty bad news considering the resources they've put into that side of the ball. Even if the defence holds up, a straight-up win could be tough to come by.
Article content
Houston +7 over LAS VEGAS
Both teams come off their bye week so there's no rest advantage here. The Texans have just one loss against the spread this season and have seen rookie Dameon Pierce turn into a real threat.
Kansas City -3 over SAN FRANCISCO
The 49ers are one of the most injured teams in the league right now, especially in their secondary. That's a recipe for disaster against Patrick Mahomes and the Chiefs. While K.C. may have issues slowing down the Niners attack, but can't afford to slip after last week's loss.
Seattle +6.5 over L.A. CHARGERS
The Chargers just can't put everything together. Keenan Allen's prospective return from a hamstring injury could help kick the offence into gear, but the Seahawks pass defence has been better than expected. This could be a nice shootout to watch.
Article content
MIAMI -7 over Pittsburgh
Tua Tagovailoa is on track to return from his scary-looking concussion, facing a Steelers team coming off the high of a massive upset. Kenny Pickett is on track to start, but it's Pittsburgh's defence we're most concerned about. Injuries could take a massive bite out of its ability to slow Tyreek Hill and Jaylen Waddle.
NEW ENGLAND -8 over Chicago
Justin Fields has trouble throwing the ball, which is a pretty awful trait for an NFL QB. Bill Belichick has been putting on a masterclass with a squad that was supposed to underwhelm this season and he should have a great plan for prime time.
Last week: 5-9-0
This season: 39-52-3
To get the latest fantasy updates throughout the season, be sure to sign up for our newsletter at https://torontosun.com/newsletters. You'll even get the '10 Commandments of Fantasy Football' as a bonus!
File source