Canada
New Westminster Election Results: Electors have choice of three names for mayor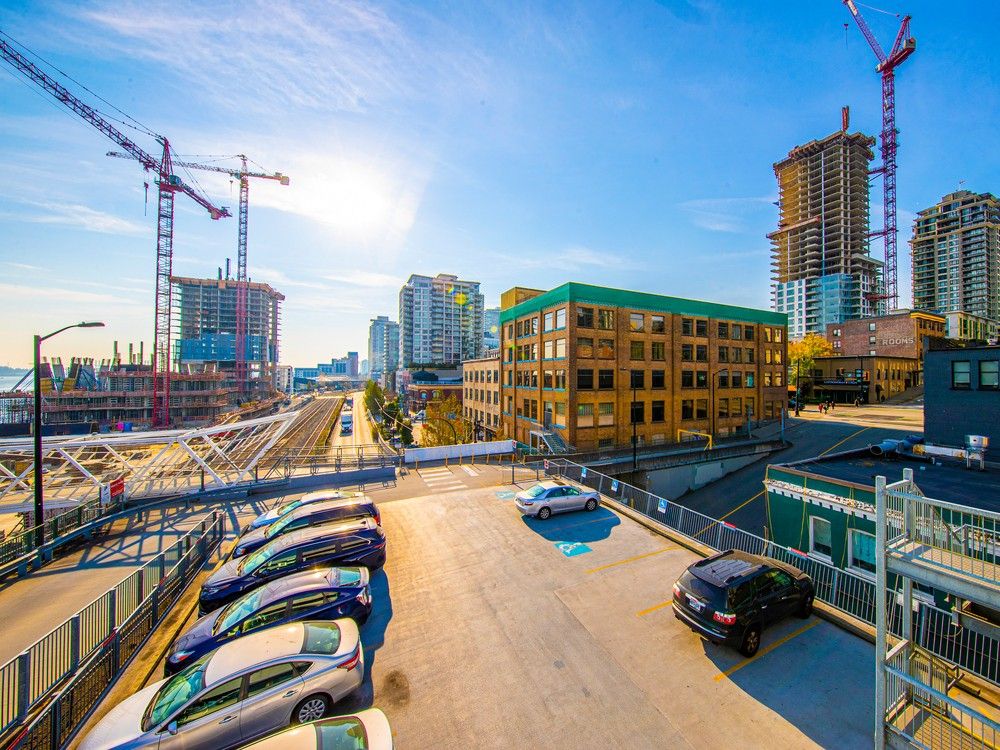 It's election day in New Westminster as residents vote for a mayor and council to lead them for the next four years. Follow this post for results.
Article content
Follow our B.C. municipal election live blog throughout the night for the latest election news from around the province, and we'll update this story with New Westminster election results after the polls close.
Article content
Voters arriving at a New Westminster polling station near Moody Park were thinking about things like housing, jobs and crime when they filled out their ballot just before it closed on Saturday.
"I think the major issues are renting and the jobs," said Catalin Dinu, who with his wife Mirela Rotaru, immigrated from Romania six years and were voting for the first time in Canada.
"We enjoy voting for the first time, the opportunity and the right, and we hope for the best for our community."
Rotaru said she "didn't mind saying that I voted for the Progressives. Something new can be good for the city."
The city will be getting a new mayor on Saturday as incumbent Jonathan Cote didn't run again. Voters chose Saturday from among two former councillors, Patrick Johnstone and Chuck Puchmayr, and a newcomer to municipal politics, Ken Armstrong.
Article content
"Housing is important," said Emily Lampson, also voting late in the day. "Rents are going higher, everything is really going up and it's getting scary. Some people say they're going to leave the city but where would you even go?"
She would like to see the city protect rental stock.
Lampson doesn't consider crime an issue in her Moody Park neighbourhood but "if I was walking near Columbia station, it feels a little skeevier."
She did a lot of research before voting because she takes her duty to vote in municipal elections just as seriously as in provincial and federal ones.
But Lampson isn't sure who is going to be the next mayor, "but I think people will vote for someone who's closer to Cote."
Voters had to learn two unfamiliar party names. Community First New Westminster is made up of councillors formerly on Team Cote, including mayoral candidate Patrick Johnstone. The newly formed New Westminster Progressives is headed by Armstrong. 
Article content
Community First has more "progressive" policies, and the Progressives are more traditional and conservative, said Douglas College professor Sam Schechter.
"There is going to be a lot of brand confusion" between the two parties, said Schechter, a former North Vancouver city councillor and a communications professor with an interest in municipal governments. "It's going to be a close three-way race."
Both Community First and the Progressives identified affordable housing and homelessness among the city's top issues, he said.
"What the voters are seeing in writing on the issues is low contrast," Shechter said. 
More than once, Schechter, who lives in New West, linked left-of-centre policies to the Progressives when he meant the opposite and checked himself from identifying ideals of Community First as "progressive."
Article content
"It is confusing," he admitted. Seeing the Progressives name, "some right-wing voters may be confused and some left-wing voters may be confused."
Further mystifying the mayoral race is that Puchmayr used to be on the same Team Cote slate as Johnstone, said Schechter.
"Chuck Puchmayr is non-partisan and he said, 'I can work with anybody, I'm a big tent guy,' but the (old) branding is there," Schechter said. "For him, it's now all (emphasizing) his personal brand. He has one of the strongest personalities. It's going to be, 'Do you like Chuck Puchmayr and is he going to be make a good mayor?' "
Voters had to pay attention to individuals, as Community First candidates are more likely to frame poverty and homelessness as social justice and health issues, while the Progressives are more likely to link poverty with crime, said Schechter.
Article content
The Progressives are more likely to draft policies for housing that are more traditional and respect the official community plan, while Community First will say the plan was created in the past and times change and a new city-driven housing solution can't wait, he said.
A potential hot-button issue is the future of the Royal City nickname. The last council moved to remove the city's regal nickname and Crown insignia, and Armstrong and Puchmayr said they would rescind the motion and invite more public input. But Johnstone has said it's time to replace the moniker with something more inclusive and more in line with reconciliation efforts, said Schechter.
The city, at about 15 square kilometres in size with a population of 78,916, according to the 2021 Statistics Canada census, is the 17th most populous municipality in B.C. It grew 11 per cent from 2016.
Article content
Its average age is young, with those of working age, between 15 and 64, making up about 71 per cent of the population, higher than the national average of 65 per cent. Meanwhile, those 65-plus make up about 15 per cent of the whole, below the national average of 19 per cent, with those 14-and-under make up the remaining about 12 per cent.
---
Follow our live coverage of these municipalities:
• Vancouver
• Surrey
• Burnaby
• Richmond
• New Westminster
• North Vancouver and West Vancouver
• Coquitlam, Port Coquitlam and Port Moody
• Langley
---
More news, fewer ads: Our in-depth journalism is possible thanks to the support of our subscribers. For just $3.50 per week, you can get unlimited, ad-lite access to The Vancouver Sun, The Province, National Post and 13 other Canadian news sites. Support us by subscribing today: The Vancouver Sun | The Province.

File source