Canada
Mission hosts Tuesday Thanksgiving lunch, prolonging holiday meals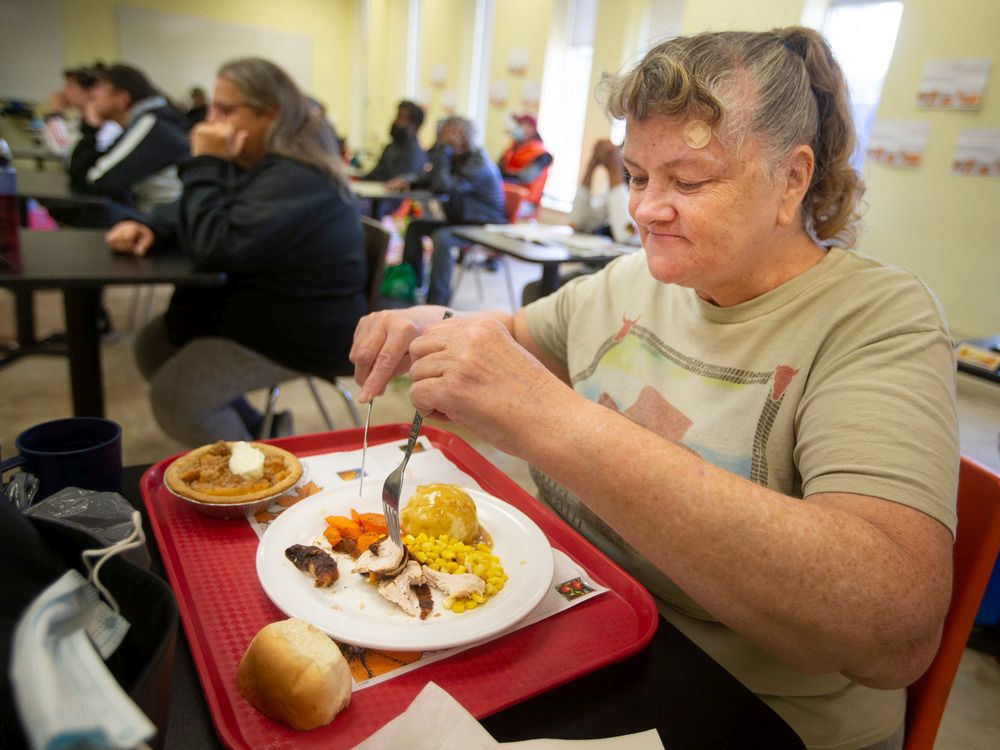 Article content
The Downtown Mission spread out the Thanksgiving goodness for an extra day this year, offering its annual turkey lunch to guests on Tuesday. 
Article content
The full spread of turkey, ham, potatoes and all the festive trimmings was offered the day after Thanksgiving in an effort to allow the Mission's guests — many of whom are experiencing homelessness and food insecurity — to make the most of other holiday meals offered over the long weekend. 
Article content
"We try to see what's going on in the community during this weekend, Christmas time, Easter, just special times of the year when we know there are other groups and other organizations that provide meals. We try to work with them to make sure we're not competing with each other," said Rukshini Ponniah-Goulin, executive director of the Downtown Mission.
"Increasing the goodness, the opportunities for people to be thankful, and for people to get a good healthy, nutritious meal."
Article content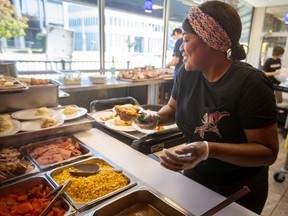 Ponniah-Goulin said she can't say for sure whether the lunch has ever been held on the Tuesday before, but said it's certainly a first in her seven years with the Mission. The Mission team hosted the Thanksgiving lunch in both 2020 and 2021, subject to public health restrictions due to the pandemic, and they continue to maintain social distancing in their dining room.
This year, about 150 guests were expected for the meal, which was sponsored by Windsor businessman Sam Sinjari for the sixth year running. The offerings included 10 turkeys, three hams and more than 100 pounds of potatoes — all prepared by 10 or more volunteers and Downtown Mission staff.
Ponniah-Goulin said the guests are always deeply appreciative, not just at Thanksgiving but at every meal. But especially at the holidays, the chefs get some extra kudos, adding to the festive atmosphere.
Article content
The Downtown Mission also collects placemats and cards with messages from donor well-wishers, an added touch so people know they're not alone at the holidays.
"These placemats and notecards give our guests that extra feeling of comfort," she said. "It's a safe place, it's a welcoming place and people are thinking of them, people are on their side and pulling for them to get through whatever difficult time it is.
"They're reminded of the community support that they have."