Canada
Lytton's new mayor has her hands full trying to rebuild the village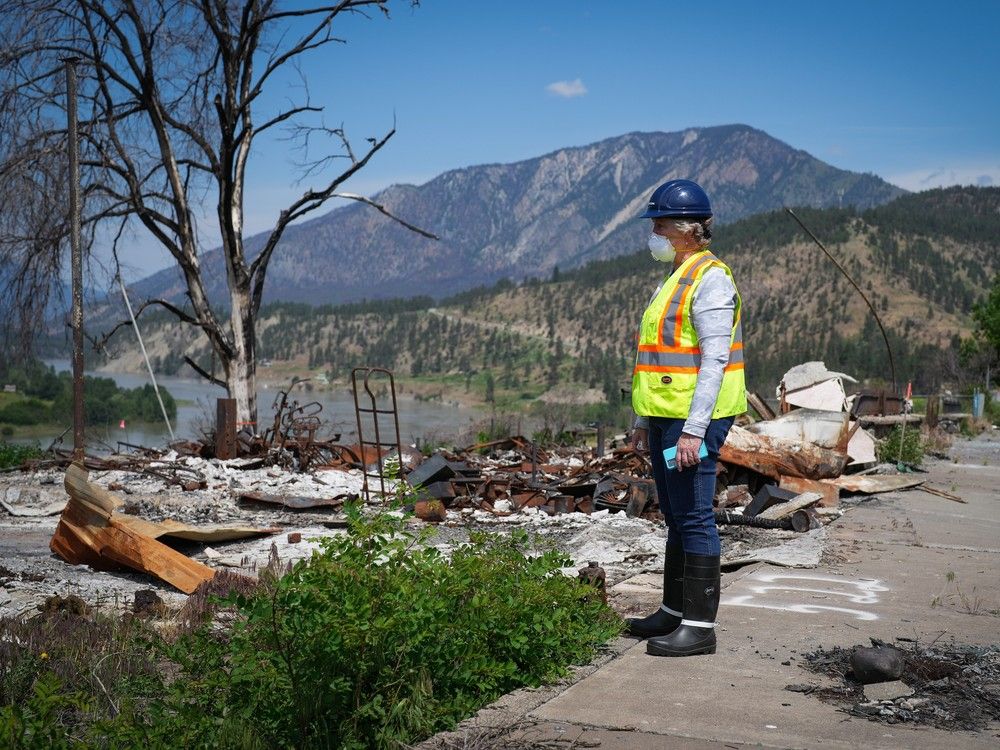 "I wanted to find out what is taking so long and to knock down those barriers — to get people back in their homes as fast as possible." — Denise O'Connor
Article content
Denise O'Connor is up for one of the toughest civic tasks in the province.
Article content
The 64-year-old will have the responsibility of rebuilding the village she grew up in, having been chosen by voters to be the mayor of Lytton in last Saturday's municipal election.
Article content
It's a community she watched burn to the ground during the wildfires of 2021, a community which is struggling to come back to life.
In fact, that is the reason the former principal came out of retirement to run for the role she secured with 87 of the 129 votes cast.
"I wanted to find out what is taking so long and to knock down those barriers — to get people back in their homes as fast as possible," said O'Connor, who has served as the volunteer manager of Lytton's resilience centre in wake of the tragedy.
Although she won't be sworn in until Nov. 2, the mayor-elect has begun to meet with representatives of senior levels of government, including B.C.'s Public Safety Minister Mike Farnworth.
Article content
"I'm hoping that once I learn more about what's taking so long, I will be able to share that information directly with residents," O'Connor told Postmedia Saturday. "Not knowing why rebuilding has taken so long added to the trauma of losing my own home."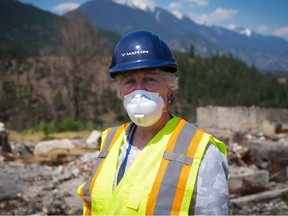 Farnworth told the media this summer he was expecting Lytton's rebuild to commence in September.
However, more than 15 months after the wildfire, Lytton remains in ruins. More than 200 residents are largely restricted from visiting their properties and cleanup of debris is still underway.
"Visible progress has been made but rebuilding hasn't started. There is still soil remediation work being done and a number of charred foundations still standing," O'Connor said.
Article content
While B.C. has pledged support for rebuilding Lytton — with a recent $21 million announced for hiring municipal staff and fire protection services to facilitate reconstruction — local government is in charge of starting repairs and mitigation. For a small community with limited expertise and funds, that has proven challenging.
Lytton's last mayor, Jan Polderman, did not run for re-election.
Polderman and the previous council collaborated with the Lytton First Nation last summer to draft a recovery plan to see the construction of a fire-resistant Lytton rebuilt within a timeline of 12 to 18 months.
However, in the months since, the First Nations is the only community of the two that has made interim accommodations for its displaced residents. In August, it started building 42 modular housing units so that 86 residents could make their return.
Article content
O'Connor, herself, was able to return to her childhood home last November, after living out of hotels for 11 months.
She knows most other residents haven't been as fortunate. A majority remain displaced throughout guestrooms and hotels in neighbouring communities such as Cache Creek and Merritt.
"Residents have begun to inform me they were close to giving up, some were considering taking buyouts from their insurance companies instead of waiting any longer to rebuild their homes here," O'Connor said.
Her former neighbour opted to buy a house in Williams Lake.
In Alberta, debris removal from a fire that devastated Slave Lake and Fort McMurray several years ago was completed in six months. In B.C., progress has seen rebuilds start in Abbotsford and Merritt, which flooded four months after Lytton burned to the ground.
"It just isn't right," O'Connor said about delays in rebuilding.
"I know these places are different jurisdictions, under different laws, but I hope there is something council and I can do to speed up the process or at least inform residents as to what is causing its backlog."
O'Connor's first council meeting as the mayor of Lytton is scheduled for Nov. 9.
— With files from Glenda Luymes