Canada
Lakeshore mayoral incumbent, deputy mayor vie for mayor's seat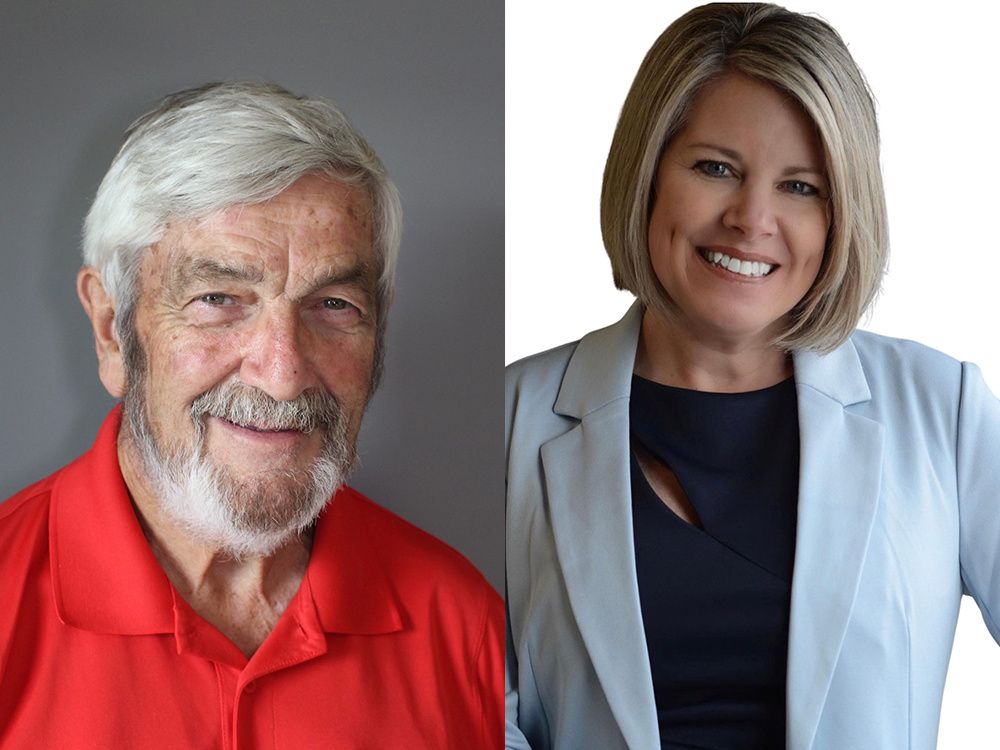 Article content
Lakeshore's current mayor and deputy mayor face off next week to see who fills the mayor's seat over the next four years. 
Article content
Tom Bain and Tracey Bailey are both on the ballot. Each with council experience — Bain as the incumbent and Bailey as last term's deputy mayor — they are making their case for the voters about their experience, vision and priorities for the municipality.
Article content
Bailey first got involved in municipal politics in 2014 as a councillor and became deputy mayor in 2018. She has worked in Lakeshore for the last 25 years at the Community Support Centre of Essex, a local non-profit and said she's running for mayor to further advocate for the municipality.
"I got involved in politics because I just had a passion to do things at a higher level," Bailey said. "I sat on many committees and many community groups and felt that I could leverage my voice of advocacy.
Article content
"I really feel that we need to be planning for the future with a long-term vision, looking 10 years ahead."
Bailey noted her experience working at a community non-profit organization, as well as working with county council, the Ontario Health Team and other local committees as examples of her leadership experience, and said she's a "collaborative, proven" leader who can move the community forward. 
She said she considers roads, infrastructure and improving Lakeshore's sewage as key issues for the municipality moving forward, also citing the community's opposition to greenhouses and the need for planned and thoughtful growth in the municipality.
"Infrastructure is lacking, our roads and gravel road conversion, those sort of things are years and years behind," she said. "Now we're trying to figure out how to replace assets in today's dollars, and also create a multi-year plan to save for the next generation.
Article content
"We're going to have to be really strategic around ways to fund things … we know that we can't just raise the taxes you can't just go back to the coffers each time that you need."
Bain has been in politics for 44 years, first in the former town of Rochester as a councillor and mayor, and then running for council when Essex County's municipalities merged in 1999. He has served the last four years as mayor and has also served as county warden. 
Bain said he is running again because of projects he'd like to see through as mayor. 
"Our sanitary sewer plant, I want to see come to fruition," Bain said. "So that's probably one of the major problems I want to see solved before I leave office."
Bain cited keeping taxes low during his 16-year tenure as one of his key accomplishments
Article content
Bain said working on the town's sewage issue so the town can begin development is a key priority, as well as keeping taxes low and encouraging economic development. Another issue, he said, is the need for affordable housing. 
He said his years of experience and longstanding connections across different levels of government as key in helping the municipality grow.
"My experience plays a big role. I have had so many years in municipal government and formed a number of contacts with both federal and provincial governments, which is so important.
"I have a base of experience that can be extremely helpful in helping Lakeshore reach its goals."