Canada
JIVANI: Ben and Jerry's Disrespects Canadian Cops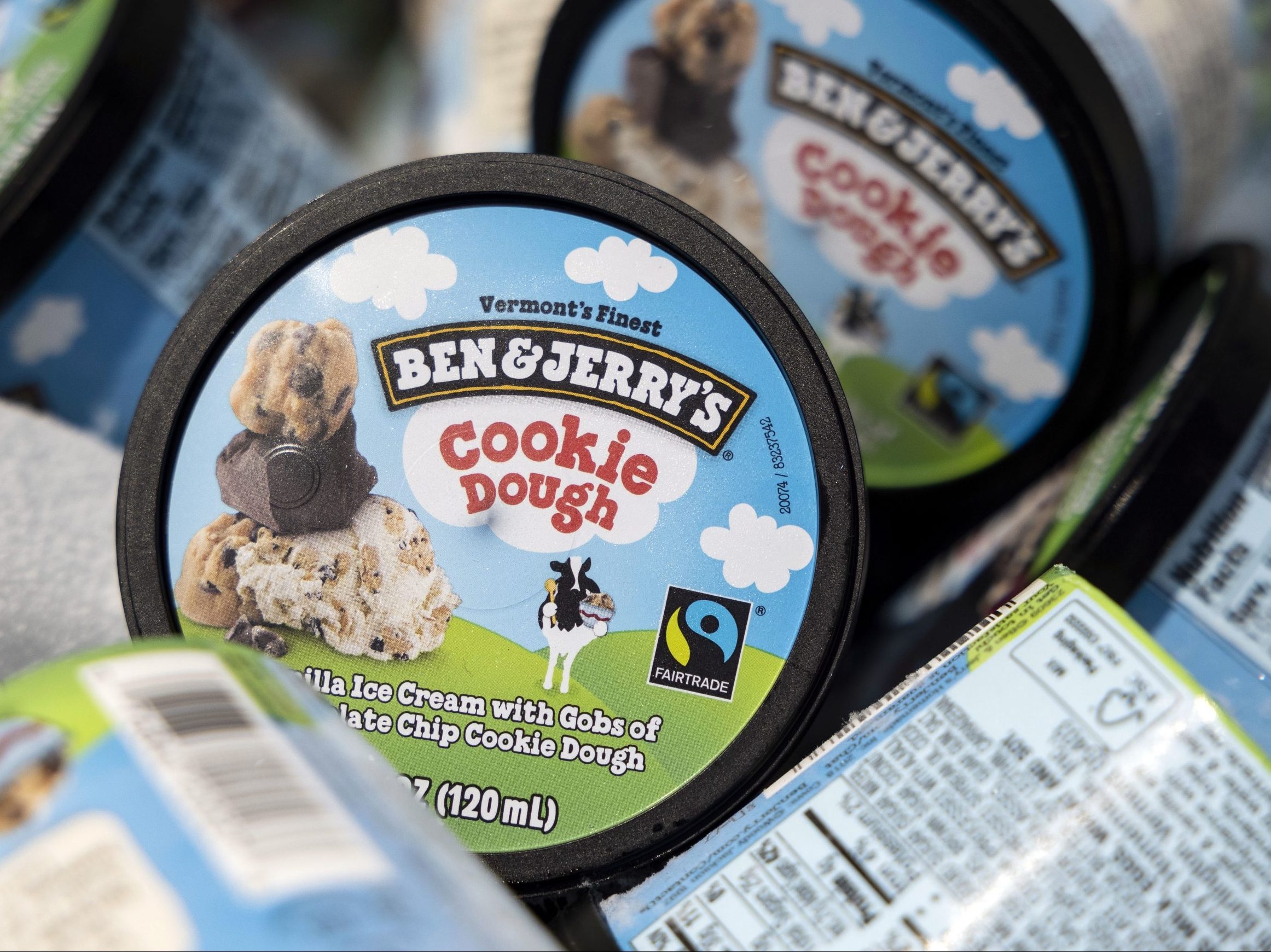 As Canadians were mourning the deaths of two South Simcoe Police officers, the ice cream company chose to disrespect cops by equating their presence in schools with harm to children
Article content
Voters across Canada will head to the polls this month to elect school board trustees — and Ben and Jerry's, the ice cream company, is trying to tell Canadians who we should vote for.
Article content
It's the latest example of a corporation going woke, and revealing how out of touch it is in the process.
Article content
Ben and Jerry's has taken a break from making "Chunky Monkey" and "Cherry Garcia" ice cream flavours to warn Canadians against "far-right" school board candidates.
"A number of provinces are having elections in the next month," Ben and Jerrys states on their website. "Many people do not realize what school boards can do, and many people don't realize that there is a far-right campaign to take over these governing groups."
But what does Ben and Jerry's consider to be "far-right?"
Well, part of the multinational corporation's definition of "far-right" includes believing police officers should be welcomed into schools. For years, police officers built positive relationships with students as part of the school community. These officers were known as "school resource officers" or "school liaison officers."
Article content
Ben and Jerry's insists that welcoming police officers into school is now harmful to people of colour. The company's political statement reads, "Unfortunately, some of these far-right activists are campaigning to bring back police in schools in the name of creating 'safer schools.' But police do not make schools safe."
Of course, Ben and Jerry's did not cite any polls or surveys of community members or parents when making these claims about Canadian cops. Their sources are mainstream media news articles that quote anti-police activists and academics. And their political statement goes so far as to reference two anti-police "experts" who advocate for defunding police departments and leaving communities without any meaningful ability to enforce the law.
Article content
The timing of Ben and Jerry's statement is also highly questionable. The company issued its anti-police commentary just one day after two police officers were shot and killed in Innisfil, Ontario. As Canadians were mourning the deaths of South Simcoe Police Const. Morgan Russell and Const. Devon Northrup, Ben and Jerry's chose to disrespect police officers by equating their presence in schools with harm to children.
How could a corporation with huge public relations and marketing budgets come across so callous? Perhaps Ben and Jerry's is just out of touch with Canadians. It must be difficult to keep up with Canadian news from company headquarters down in South Burlington, Vermont.
But Ben and Jerry's disrespectful statement could also be evidence of the bubble that corporations create for themselves when they choose to be political activists rather than support balanced conversations over important issues.
Many corporations choose to support organizations and causes across the political spectrum, recognizing the purpose of a business isn't to alienate or silence half or more of the population. Those businesses should be applauded.
But Ben and Jerry's is an example of what not to do. By claiming to be concerned about the "far-right," all Ben and Jerry's has done is expose themselves as being "far-left."
— Jamil Jivani is president of the Canada Strong & Free Network