Canada
Ismaili Imamat and B.C. government sign climate change agreement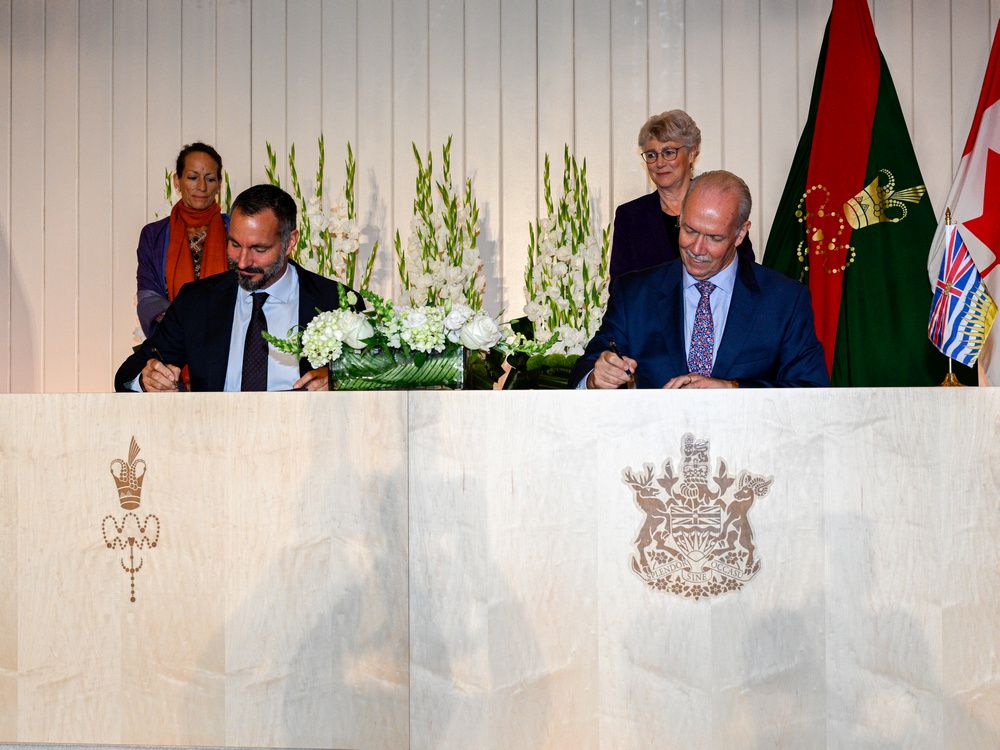 Article content
The Ismaili Muslim community and the B.C. government are working together to share climate change adaptation strategies in the wake of deadly flooding in South and Central Asia.
Article content
Representatives of Ismaili Imamat were in Vancouver Thursday morning to sign an accord of cooperation with B.C. Premier John Horgan and Forests Minister Katrine Conroy.
Article content
Prince Rahim Aga Khan and Princess Zahra Aga Khan attended the event on behalf of the Aga Khan at the Pan Pacific Hotel.
"British Columbia has been a leading voice in the fight against climate change. Its institutions, companies, and organizations, both public and private, are at the cutting edge of critical knowledge in areas like environment, climate change, and sustainability," said Prince Rahim Aga Khan, in a statement, released by the Ismaili Council for British Columbia.
"It is our hope that in this spirit of partnership, we can identify new solutions that bring value to British Columbia, Canada, and indeed the world."
Horgan said B.C. is sharing its Climate Change Adaptation Model with the Aga Khan Agency for Habitat to help assess climate risks in areas of South and Central Asia that are impacted by catastrophic flooding.
"Together, we are building on a long history of collaboration between B.C. and the Ismaili Muslim community, making life better for people around the world," said Horgan, in a statement.
The signing Thursday was one of a number of events this week marking 50 years of the presence of the Ismaili Muslim community in Canada, according to the council.
File source