Canada
Hundreds gather in downtown Vancouver to support Iranian protest movement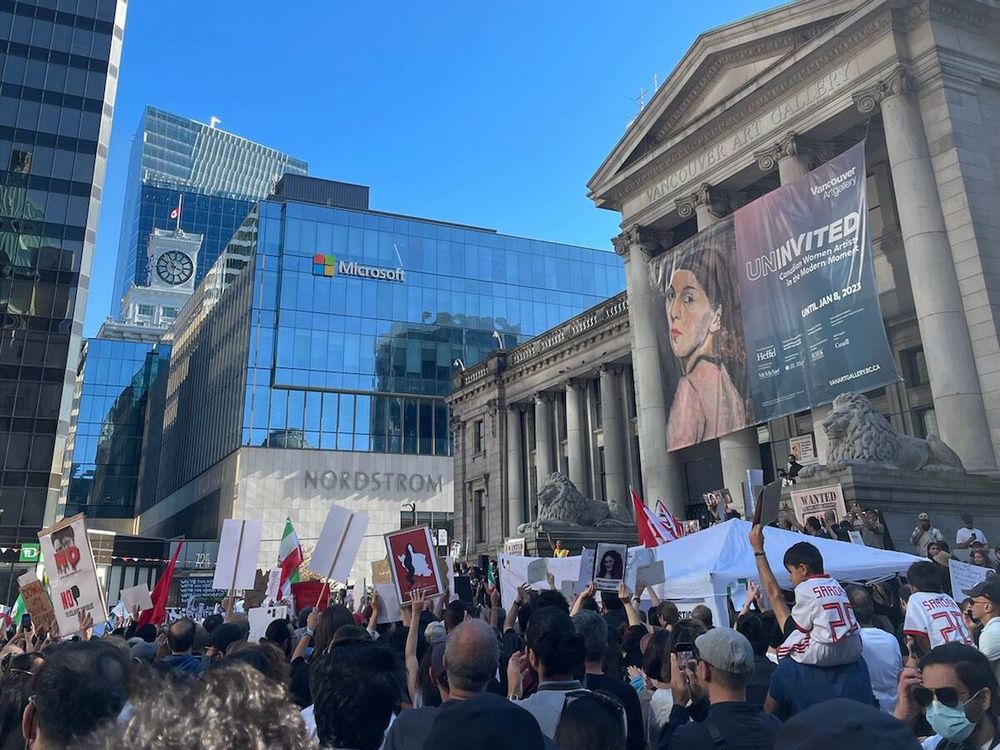 Article content
Hundreds of people gathered outside the Vancouver Art Gallery on Sunday afternoon to support a growing and violent anti-government protest movement in Iran.
Holding signs written in English and Farsi, some stating "Women. Life. Freedom", "Justice for the People" and "Amplify Iranian Voices" close to 1,000 people gathered at 3:30 p.m. for the event organized by a group called Persian Vancouver.
Article content
The crisis in Iran began as an outpouring of anger over the death of a 22-year-old woman in police custody, that was first widely reported on Sept. 17.
The woman, Mahsa Amini, had been arrested by Iran's morality police on Sept. 17 for wearing her hijab too loosely so that her hair was exposed. The morality police is charged with enforcing the country's strict Islamic dress code.
According to The Associated Press, Amini's death was reported by authorities as due to heart attack. Her family however said that she had never had heart issues and that family were not permitted to view her body before burial. They believe she was beaten to death.
The protests have now spread across Iran, leading to at least 13 deaths. More than 1,200 protesters have been detained.
The VAG protest came three days after a smaller group gathered outside the U.S. consulate in Vancouver to raise awareness of Amini's case.
File source