Canada
Holt focuses on seniors, small business in affordability plan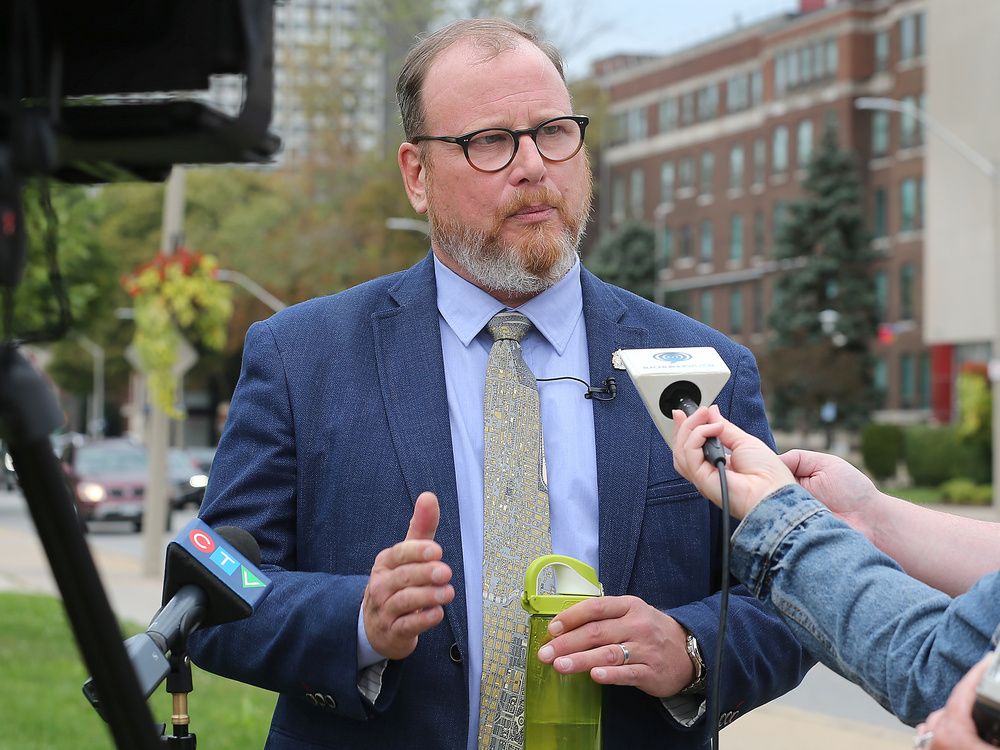 Article content
Creating a BIA support program and offering free transit rides and city programming for seniors are part of mayoral candidate Chris Holt's affordability plan.
Article content
Holt this week announced he would provide relief to small business owners and older residents if elected, two groups among the "hardest hit" by the pandemic.
Article content
"The pandemic put a microscope on some of the strains in our community when times get tough. Included among those impacted were seniors and small businesses," said Holt. "What I'm proposing here today is real, tangible relief for those two communities. It's responsive to what their advocates have been telling us they actually need."
Holt plans to let seniors ride Transit Windsor for free, stating seniors have "earned the right not to worry about being able to afford the trip to the doctor of the trip to see their grandkids." He also pledged to waive fees for seniors programming at city-run community centres, all to address affordability for the city's aging population.
Article content
"By focusing on our most vulnerable we can ensure that a healthy and prosperous community is possible for everyone, even if you're on a fixed income or small pension," Holt said. "When your dollars are already stretched, we can make it possible for you to live a full, vibrant life, and have dignified choices to do so."
To support the efforts small businesses are making to hire and retain staff and attract customers, Holt vowed to hire a BIA co-ordinator to work in a new economic development department, which would partner with the tourism board, bring BIAs together to collaborate on event programming, and more.
He also plans to create a BIA support program, make permanent the patio fee structure adopted during the pandemic, and freeze all small business licence fees until 2026.
"Our seniors and small businesses were among the hardest hit by the pandemic, they need our support and attention, and real solutions," Holt said. "It's time to show Windsor what we value, not just in terms of bond ratings but in action by who we support in our community."