Canada
Google tells MPs bill forcing it to share revenues with news publishers is 'bad public policy'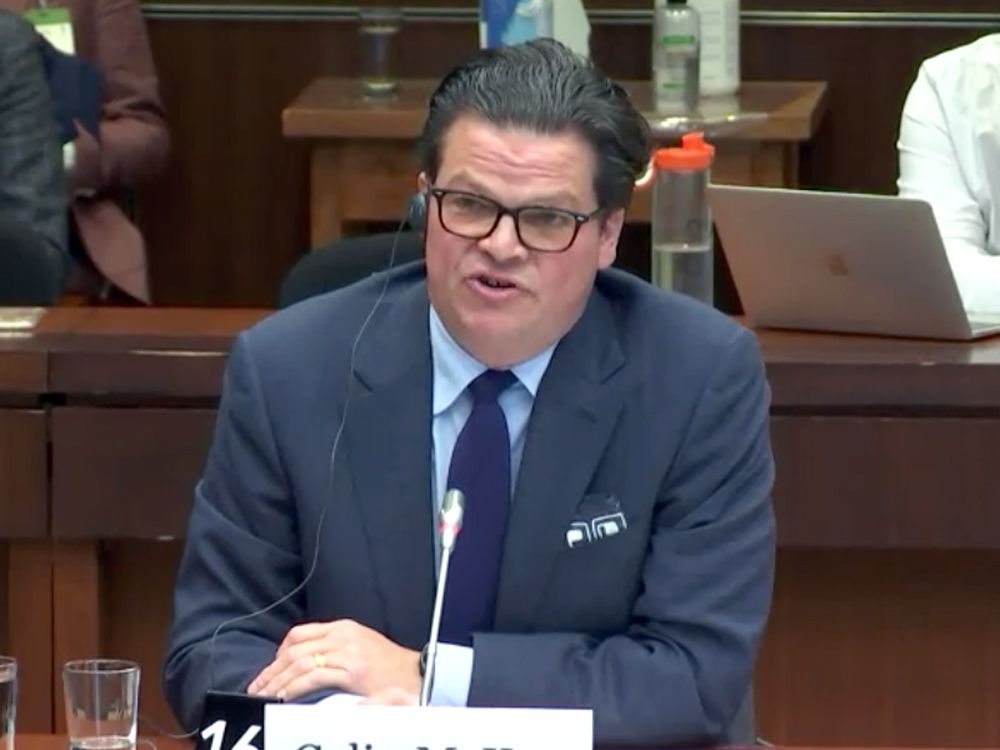 A Google Canada official said its focus is 'making sure that legislation gets enough consideration and that our suggested amendments are considered and ideally passed'
Article content
Google said Tuesday it has "serious" concerns with the Liberal government's online news bill that would require both Google and Facebook to share revenue with Canadian news outlets.
Article content
"The bottom line for us is that Canadians deserve better than what we see in C-18, which, to be frank, is simply bad public policy," Colin McKay, Google Canada's head of public policy and government relations said at the House of Commons heritage committee.
Article content
McKay told the National Post following the meeting the company's focus is "making sure that legislation gets enough consideration and that our suggested amendments are considered and ideally passed."
In addition to its appearance at committee, Google recently commissioned public opinion research on the bill and brought its California-based president of global affairs, Kent Walker, to Ottawa to meet with government and lobby both against C-18 and online streaming bill C-11. Earlier this summer, the company also offered to fund a lobbyist for small publishers unhappy with the bill.
Article content
Asked what Google's reaction would be if the bill passes as-is, and whether the company will escalate its efforts – such as potentially challenging the legislation in court– McKay declined to answer.
"I can't speak to that," McKay said. "At the moment we're dealing with the legislative process, and trying to deal in public with our concerns."
The company has taken aim at four sections of the bill, including an undue preference provision that Google says could force it to serve "foreign propaganda" alongside Canadian newspaper content, and how the bill defines which news outlets qualify under the legislation.
Article content
A spokesperson for Heritage Minister Pablo Rodriguez said in an emailed statement that "a free and independent press is the best defence against disinformation. C-18 will ensure Canadians have access to quality, fact-based news at the local and national levels."
The bill would require Google and Meta, Facebook's parent company, to reach commercial deals with publishers, under the threat of mandatory arbitration. The two companies could end up funding 30 per cent of the cost of producing news in Canada, the Parliamentary Budget Officer has estimated.
A spokesperson for Meta said the company has "not yet received an invitation to appear, but we look forward to participating and sharing our perspective on the drafted legislation with committee members and Canadians."
Article content
In the spring, a Meta representative told MPs the company hasn't ruled out blocking news on its platform in Canada, as it did in Australia in response to similar legislation, when it temporarily prohibited news content on Facebook.
McKay told the committee that Google was a partner to the journalism industry, an argument that Chris Bittle, parliamentary secretary to the Heritage minister, took issue with.
Bittle said it's "shocking to me because meeting after meeting, we have all of your partners come up, support this bill and condemn your practices."
On Tuesday, the committee also heard from some of those supporters, including the Canadian Association of Broadcasters, which told MPs the legislation is necessary.
Article content
"Search and social platforms may help to direct audiences to online news sites, but they are not doing this out of the goodness of their hearts. In reality, they are retaining most of the value from them,"
CAB president Kevin Desjardins said.
Earlier in the meeting, Conservative MP Rachael Thomas compared Google and Facebook to newsstands, arguing that publishers used to pay for their placement on newsstands.
Ben Scott, director of Reset, a group that advocates for Big Tech regulation globally, said the analogy doesn't stand. "Imagine that the newsstand industry in Canada was owned by one company with a 90 per cent market share, and took 80 cents out of every dollar of advertising ….But in order to reach audiences you have to be on the newsstand. It's a partnership of a sort, but one that is incredibly exploitative."
Google and Facebook earn an estimated 80 per cent of all digital advertising revenue in Canada.
Scott also took issue with Google's argument that the language of Bill C-18 mandates payments for online links.
"It is ironic to hear Google will say that agreements that they make behind closed doors with news publishers are commercial licensing agreements, but when the same commercial licensing agreements are mandated by law, they're link taxes," Scott said. "This is the kind of doublespeak you don't often hear from partners."
File source