Canada
Four local men charged in massive drug, human smuggling bust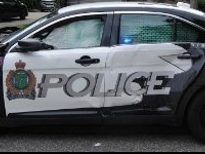 Article content
Three Leamington men and one from Windsor are among several people charged in a joint-forces police operation known as Project Gateway aimed at the illegal drug trade, contraband tobacco, vehicle theft and human smuggling in Ontario.
Article content
Led by Niagara Regional Police, the operation began in the fall of 2021 with assistance from Peel Regional Police and the Hamilton-Niagara RCMP.
Article content
The 10-month probe identified an organized criminal group engaged in various criminal activities including smuggling cocaine from Mexico and Los Angeles by boat across the St. Clair River and by transport truck at other various points of entry. An estimated $70 million worth of illicit drugs were seized.
Among other activities uncovered were:
Operating cocaine extraction labs in rural properties located in Southwestern Ontario designed to transform smuggled cocaine from an altered state (used to conceal the substance) to powder cocaine for resale;

Smuggling cannabis and cannabis derivatives from Canada to the U.S. and other countries internationally by transport truck and registered shipping services;

Smuggling large amounts of tobacco from the U.S. into Canada by transport truck.  Some of the smuggled tobacco was kept in Canada while some was smuggled overseas from Canada;

Smuggling people across the Niagara River into New York State by boat;

Possessing stolen vehicles and shipping them overseas; 

Firearms possession;

Employing illegal foreign workers to work at cannabis production sites and to clean chain hotels;

Production of cannabis on a massive scale and smuggled into the United States using transport trucks; and

Production of illegal cigarettes.
Charged with possession of cannabis for the purpose of trafficking, cultivating cannabis from a seed and cultivation of cannabis without authorization is Ollie Mastronardi, 69, Mark Mastronardi, 42 and Joseph Spano, 45, all of Leamington.
Charged with possession for the purpose of trafficking is Fawzi Zaid, 28, of Windsor.
File source