Canada
Fleet of emergency responders to accompany RCMP officer Shaelyn Yang from Burnaby to Surrey on Thursday night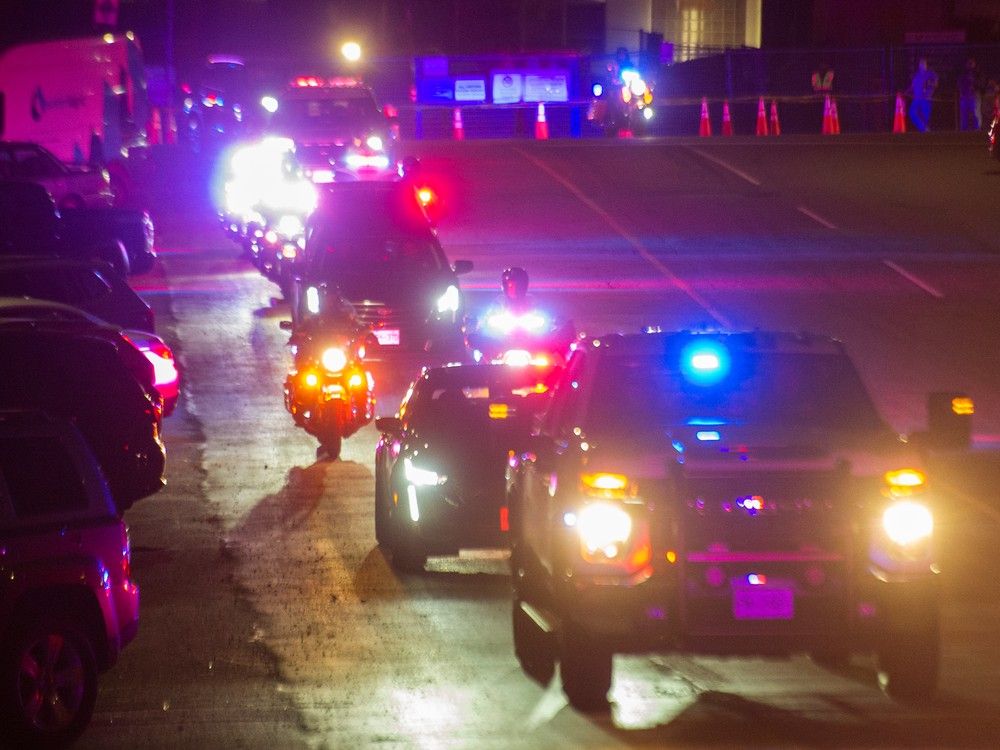 Article content
The Burnaby RCMP is asking for the public's consideration as a fleet of emergency vehicles accompany RCMP Const. Shaelyn Yang as her body is transported from Burnaby hospital to Surrey on Thursday night.
Article content
RCMP spokesperson Cpl. Michael Kalanj said that there had already been two emergency services' vehicle processions in Metro Vancouver since Yang was stabbed to death by a homeless man in Burnaby on Tuesday morning.
Article content
"These processions have allowed partner agencies from across the Lower Mainland to honour Constable Yang and show support for the Burnaby RCMP, while ensuring Constable Yang is accompanied as she makes her way to her final resting place," Kalanj said.
Starting at Burnaby General Hospital at 7 p.m. an escort of first responder vehicles will travel to Surrey. The exact route is not being made public, in order to minimize traffic impacts, Kalanj said. The concern is that people will line the route.
A final escort will occur on Friday, when Const. Yang is taken from Surrey to Richmond.
File source