Canada
Fleeing Taliban, school founder among hundreds of Afghan refugees in Windsor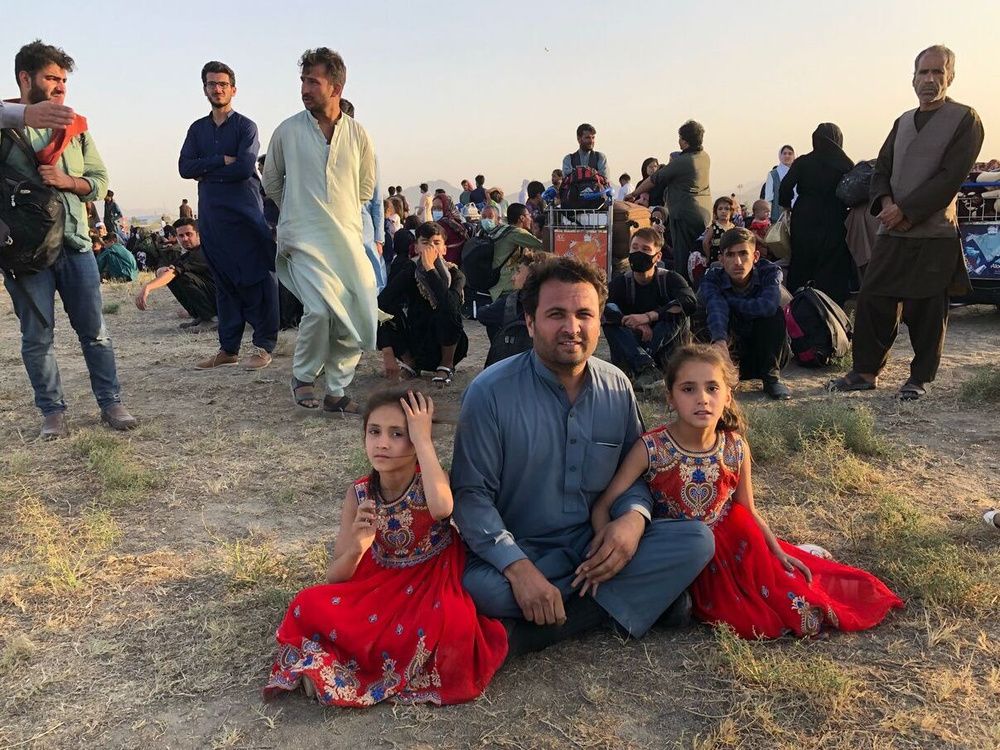 Article content
Following the Taliban takeover a year ago, Afghanistan became the only country in the world where millions of girls are banned from school based solely on their gender.
Article content
For now, at least, there is a way around the draconian edict — families who can afford it, in one of the poorest countries in the world, have been enrolling their daughters in private schools.
Article content
But education in Afghanistan is a perilous pursuit, and a growing number of those institutions have been targeted with terror attacks. Last week, a suicide bomber shot his way into the Kaaj educational centre in Kabul and killed 53, the majority of them girls and women preparing for university entrance exams.
"Such an incident makes us furious," Ghousuddin Frotan, founder and director of another private school in Afghanistan that has hundreds of girls enrolled, told the Star from his new home in Windsor. "The students are worried about their future … (but) they and their parents want to continue."
Article content
Frotan and his family are among the more than 21,000 Afghans accepted so far into Canada as refugees since Islamist militants seized control in August 2021 — including 340 resettled in Windsor and 90 in Leamington, as of this week. An educator, journalist and social development activist, Frotan discovered he was on a Taliban "hit list" and decided to flee the country with his wife and children as soon as the Taliban gained power.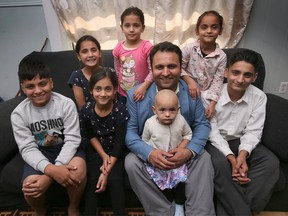 As part of a much-criticized agreement signed between the U.S. and the Taliban in 2020 in Doha, the capital of the Persian Gulf state of Qatar, a commitment was made to withdraw foreign forces from the country after two decades of fighting an insurgency. In return, the religious fundamentalist group committed to a number of things, including allowing girls to continue to study and women to continue in the workforce.
Article content
Within weeks of the Taliban's surprisingly quick takeover of the country in August 2021, after U.S. and international troops withdrew, that pledge was broken.
Frotan was the founder in 2010 of WESA Academy, a private school in Kandahar, the country's second-largest city. In its twelfth year of operation, the school saw its first Grade 12 class graduating this past summer, many girls among them. Due to pressure from local Taliban authorities, however, families were recently asked to stop sending their daughters after Grade 6.
There are about 1,400 students — including 600 girls — currently enrolled, but Frotan said he's "very afraid" about the school's future.
About 180 students attend for free and, although tuition at $15 per month might sound low to Canadians, it's a sizeable figure in a desperately poor country. The UN's World Food Programme estimates 23 million Afghans, over half the population, currently suffer food insecurity and malnutrition.
Article content
"People now can't feed their children, so how can they pay tuition?" Frotan asks.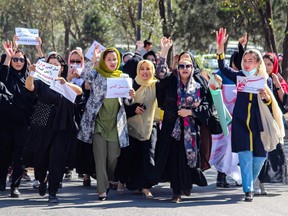 Frotan, his wife Fatima and their eight children were among the lucky ones, escaping the country within days of the Taliban takeover in August 2021 as security and government institutions collapsed, the nation's economy imploded and fear and chaos spread.
Frotan reported for The Wall Street Journal and produced stories for the BBC World Service and other news media. He didn't want to abandon his work, including as director of the not-for-profit Hindara Educational and Social Development Organization he also helped found.
But around the time the Taliban began its final offensive in the spring of 2021, Frotan learned that his name was on an insurgents' hit list, "because of my activism, because of my support for human rights."
Article content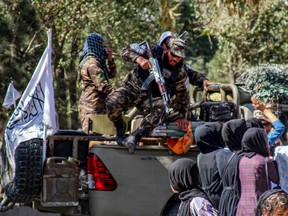 He knew the danger he and his family were now in, having reported on the assassinations of community leaders and activists. The Taliban, a militant Islamist movement that gained power in the 1990s during a period of civil turmoil, and whose leaders hosted Osama bin Laden and the plotters of the 9/11 attacks in the U.S., had long targeted journalists, police, politicians and government officials, as well as women seen as not knowing their place.
"I lost a few of my close friends who were journalists," said Frotan. Other friends, he added, are now in prison, still more in hiding.
The world witnessed the utter chaos of desperate Afghans flooding the runways of the capital city's international airport in the frantic days after the Taliban entered Kabul. Through the influence and international connections of his foreign media employers, Frotan and his family were able to board an armed forces aircraft from Qatar, one of the few countries with which the Taliban had friendly relations.
Article content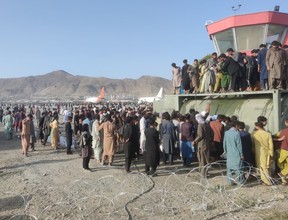 After 10 days at a refugee transition camp in Qatar, the family of 10 then transited via London, England, to Mexico where, after four months they were given a choice by a United Nations agency to either move to the U.S. or Canada. After consulting friends, health and education considerations for the children trumped, and so Canada it was.
It's the second time Frotan has been a refugee. After the Soviet Russian army rolled into Afghanistan in 1979, his family was among the millions of Afghans who fled across the border to neighbouring Pakistan.
"I was six or seven years old — like my son now," he said.
Following the U.S.-led international military effort to oust the Taliban in 2001, Frotan, by then a young man, returned to Kandahar — the birthplace of the Taliban in Afghanistan's south — and joined the many other bright young Afghans involved in rehabilitation and reconstruction efforts in a country that had been embroiled in war for decades and was described internationally at the time as a failed state.
Article content
One of his first efforts was forming a non-profit, non-governmental civic organization with fellow journalists, writers, educators and intellectuals that became the Hindara Educational and Social Development Organization, with WESA Academy, Kandahar's first English medium school, one of its creations.
After their long journey from Kabul, the family of 10 arrived in Windsor on Jan. 7, with the children — now between the ages of 18 months and 15 years — catching their first real glimpse and touch of snow. Frotan laughs that the only thing he knew about Windsor in advance was that it was described as the warmest city in Canada.
"I love this city, we were warmly welcomed by the people here," he said in an interview at his Windsor home last week.
Article content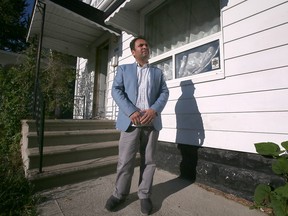 Despite being fluent in English, as were a number of his children already from attending WESA Academy, he described the first months as tough, with almost all the monthly federal subsidy given to refugees for their first year going towards rent. He said he was lucky to have been able to borrow from friends.
Frotan was recently hired by the Multicultural Council of Windsor and Essex County as a "life skills worker," helping other recent arrivals with such basics as how to open a bank account, enrol children in school, take public transit and make doctor or dental appointments.
"For many of them, it's a shock, especially those who don't speak English," he said of starting new lives here. One of the biggest surprises for his children, he added, was not having to cope with the constant power outages that were part of normal life in Kandahar City.
Article content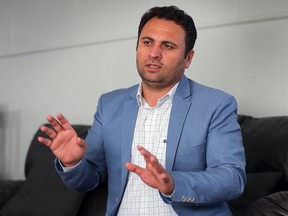 Since arriving in Windsor, Frotan has also been attending night school, has published news articles, and secured a global journalism fellowship from the University of Toronto.
His professional goal is to become active in the area of non-governmental, social development organizations and to continue finding ways to support the important aims of Hindara and WESA back home. Currently, there is very little in the way of much-needed foreign aid getting into Afghanistan, whose Taliban leaders — who have yet to form a government — are shunned by most of the outside world.
In multicultural Windsor, which welcomed more than 2,000 Syrian war refugees starting in 2015, there are "so many agencies to help — families are settling fast," said Frotan. The high cost of housing, however, triggered in part by the pandemic and increasing popularity of remote work with people fleeing even more expensive cities like Toronto, has made it difficult for some.
Article content
"It will take longer for some newcomers to adjust," he said. His children are adjusting to their new lives and doing well in school, said Frotan, who is "very hopeful" about their futures in Canada, far removed from the turmoil back home.
"When we first left, my mother said, 'Why are you taking all my grandchildren? The Taliban won't eat you.' Now she says, 'Thank God you are not here.'"
Asked whether he'd ever return to Afghanistan, Frotan responds: "We would like to visit — it is a country not possible to forget."
Canada, which had its longest overseas military commitment ever in Afghanistan, has made a multi-year commitment to accept 40,000 Afghan refugees. As of this week, just over 21,000 have been admitted so far.
However, there remains concern — and criticism from veterans and others to Ottawa's handling of the file — over the fate of thousands of Afghan nationals who assisted and worked with Canadian soldiers, diplomats, aid agencies and journalists over more than a decade of war and who now find themselves in harm's way in their homeland.