Canada
FIRST READING: What happens if you just ignore ArriveCAN?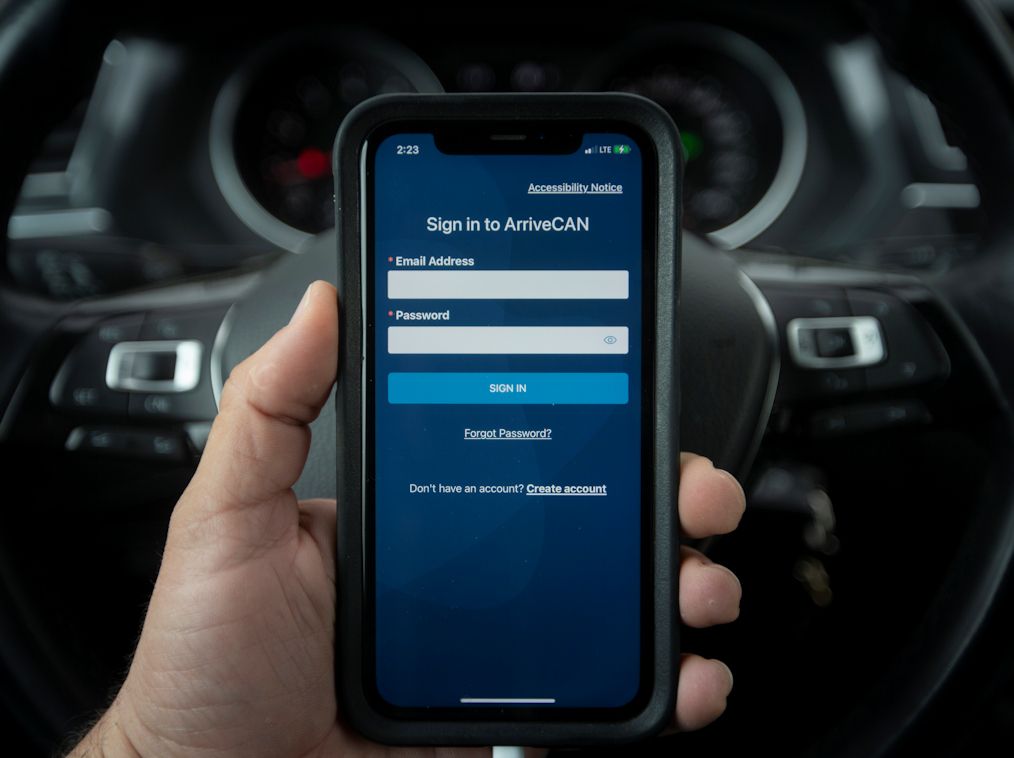 Everybody hates it, so here's what's likely to happen if you just run the border without it
Article content
First Reading is a daily newsletter keeping you posted on the travails of Canadian politicos, all curated by the National Post's own Tristin Hopper. To get an early version sent direct to your inbox every Monday to Thursday at 6:30 p.m. ET (and 9 a.m. on Saturdays), sign up here.
Article content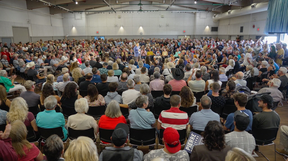 Article content
TOP STORY
The much-hated ArriveCAN app is now being sued. The COVID screening app remains a mandatory requirement to enter Canada. Complex and prone to glitches, ArriveCAN is now drawing ire from a growing non-partisan chorus of politicians on both sides of the border who blame the app for unprecedented delays at Canadian border crossings as well as a noticeable slowdown in international tourism.
Last week, the Justice Centre for Constitutional Freedoms filed a Constitutional challenge in Federal Court seeking to strike down the mandatory use of ArriveCAN.
The case is being litigated on behalf of 11 Canadians who refused to submit their ArriveCAN details at the border on privacy grounds — and were slapped with fines and quarantine orders as a consequence.
Article content
One of them, Nova Scotia's Alexander Macdonald, was even ordered into quarantine despite the fact that he had never technically left Canada. Macdonald had been rejected at the U.S. border in July and immediately sent back to the Canadian side.
The 11 are among a small but growing coterie of Canadians who are openly refusing to comply with ArriveCAN measures at the Canadian border. Recent weeks have seen a handful of Canadians on social media going viral with attempts to skirt ArriveCAN requirements at the border — sometimes with success. Below, a quick primer as to what you can expect the government to do to you if you feel like eschewing ArriveCAN.
TECHNICALLY, THEY CAN JAIL YOU FOR NON-COMPLIANCE
If you're a Canadian who shows up at the border, and say you haven't filled out ArriveCAN (and don't intend to), the Canada Border Services Agency has the authority to order you into 14-day quarantine. If you crumple up the quarantine order and go about your business as normal, Health Canada could technically fine you $750,000 or throw you in jail for up to six months.
Article content
Their authority comes via the Quarantine Act, which gives the government broad powers to implement extraordinary measures beyond the usual bounds of Canadian law — provided they claim such measures are "necessary to prevent the introduction and spread of a communicable disease."
Of course, it remains to be seen whether the courts would uphold a term of imprisonment just because someone didn't want to fill out an app. Throughout the entire course of the COVID-19 pandemic, not one person has gone to jail for a Quarantine Act violation. One of the strictest penalties thus far has been a $42,000 fine levied on Manitoba pastor Tobias Tissen, who was convicted just last week for repeatedly and openly violating public health orders at the height of COVID lockdowns. And even then, Tissen could still overturn his case on appeal.
Article content
YOU'LL PROBABLY BE JUST FINE ON A FIRST OFFENCE
Starting in May, the Canada Border Services Agency gave its agents the discretion to simply wave through travellers who expressed confusion or even hostility at ArriveCAN protocols.
Implemented to "allow for more flexibility," the change was an obvious response to crushing backups at Canadian border crossings. At the time, the union representing Canadian border guards was reporting that as many as 40 per cent of travellers were showing up at major Canadian border crossings without having submitted their ArriveCAN details. As a result, according to union president Mark Weber, CBSA agents were spending most of their time on technical support.
So, while the decision may differ from agent to agent, the rule of thumb is that the CBSA is allowed to give travellers one freebie in which they can re-enter Canada sans ArriveCAN.
Article content
Earlier this month, a Grande Prairie couple re-entering Canada filmed their experience of crossing the border without an ArriveCAN submission. After saying "we're passing on it," the CBSA agent replies, "It's your choice, we can afford you a one-time exemption" — and then waves them through with a pair of test kits.
Article content
Another video recorded at the Peace Arch crossing just south of Vancouver shows travellers refusing ArriveCAN, refusing to see a health officer at secondary screening and being politely waved in anyway with the caveat that the Public Health Agency of Canada might be getting in touch later with "consequences."
THERE ISN'T SOME MAGIC WORD OR PHRASE BY WHICH YOU CAN LEGALLY DODGE THE APP
Anti-ArriveCAN web forums are filled with contentions that any returning Canadian can simply bypass the requirement by flashing the first page of their passport. That's the page on which Global Affairs invokes the authority of the Queen in requesting "the bearer to pass freely, without delay or hindrance."
Or, there's been the contention that an ArriveCAN fine isn't valid if the Public Health Agency of Canada representative handing it out doesn't first present a "Certificate of Designation."
Article content
Neither of these are likely to act as convincing talismans against even the most onerous Quarantine Act requirements. Tellingly, the Justice Centre for Constitutional Freedoms is fighting ArriveCAN mostly on Constitutional grounds, rather than some obscure technicality they pulled out of a passport or the Quarantine Act.
Plenty of travellers are indeed getting into Canada without ArriveCAN, but it's entirely due to the discretion of CBSA officers. In March, University of Toronto economics professor Ambarish Chandra reported that his ArriveCAN receipt was waved away by a border agent, who "just asked for my paper vax record, and said the app was useless."
Just this week, Twitter user Audrey Stafford reported getting through the border in just six minutes despite not having submitted ArriveCAN details. She was directed to secondary inspection, where she said she didn't want to speak with public health, and was waved into Canada. "Both border agents were friendly," she reported.
Article content
THE SYSTEM IS HORRIBLY MAINTAINED (WHICH MAKES IT HARD TO TRACK VIOLATORS)
A consistent theme of federal COVID policy is that Ottawa is absolutely terrible at tracking compliance — which makes it easy for travellers to skirt the rules without consequence.
In Feb. 2021, for instance, the Public Health Agency of Canada began requiring mandatory hotel stays for incoming air travellers. In response, many travellers simply refused to go to quarantine, and with Peel Regional Police unwilling to arrest them, they largely got off scot-free.
Up until recently, a persistent glitch with ArriveCAN was that it kept ordering Canadians into quarantine despite the fact that they filled out their ArriveCAN details correctly and had crossed the border without incident.
Article content
One result is that the CBSA had been sending out emails openly telling Canadians to ignore their automated quarantine orders. Or, as an official email put it, "some travellers, despite having submitted all the required information and their proof of vaccination, have received automated quarantine notifications when they should not."
Back in January, when CTV journalist Oriol Salvador reported being barraged with automated quarantine orders despite having completed everything asked of him by the government, he was similarly told by a Health Canada agent to "just ignore them."
All this is to say that CBSA agents don't appear to be enthused about bringing the hammer down in the defence of an app that keeps malfunctioning. In mid-August, the Public Health Agency of Canada told the House of Commons transport committee that only 190 fines had been handed out due to ArriveCAN non-compliance.
Article content
IN OTHER NEWS
Prime Minister Justin Trudeau announced Sunday he will be dumping $100 million into something called the "2SLGBTQI+ Action Plan." The press release wasn't big on specifics, but it's basically a $100 million payout to whichever community organizations happen to be in the government's good graces on queer issues – with funding prioritized for any groups experiencing "additional marginalization" on account of being Black or Indigenous. 
Don't know what 2SLGBTQI+ stands for? Ottawa helpfully explained that it stands for "Two-Spirit, lesbian, gay, bisexual, transgender, queer, intersex, and additional sexually and gender diverse people." The nine-character moniker is "more inclusive" than LGBT, they explain.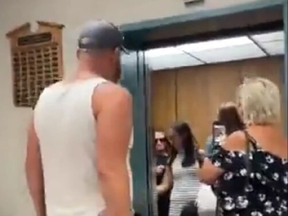 Get all of these insights and more into your inbox every weekday at 6 p.m. ET by signing up for the First Reading newsletter here. 
File source