Canada
Dogs can smell when humans are overstressed: Study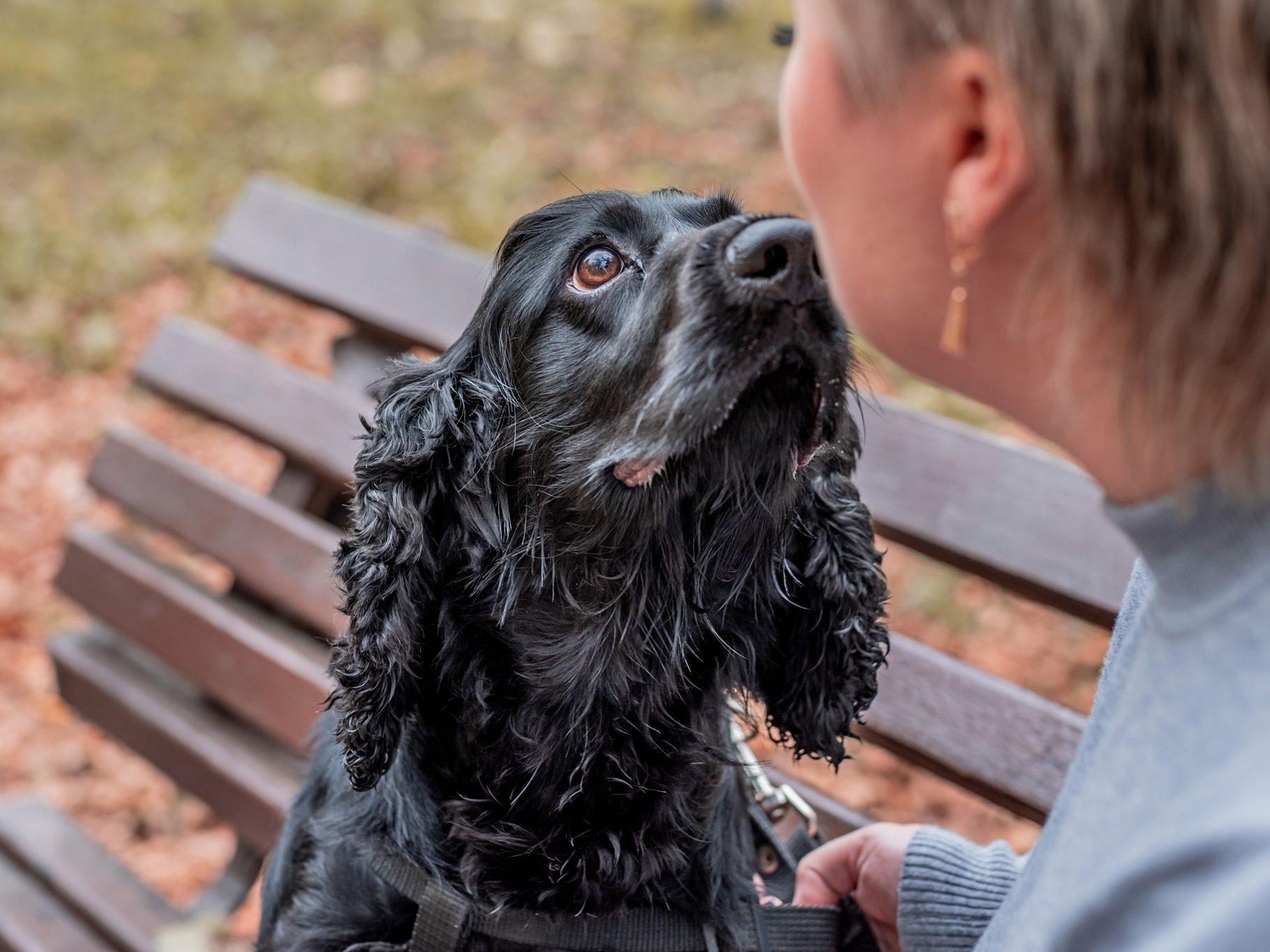 Reviews and recommendations are unbiased and products are independently selected. Postmedia may earn an affiliate commission from purchases made through links on this page.
Article content
Dogs can sniff out the stressed out.
That's according to researchers out of Queen's University Belfast who found that canines can detect by smell when people are stressed.
Article content
Dogs were given different human sweat and breath samples – some from people who just attempted math problems in front of an audience; others came from the same group of individuals prior to the math challenge.
Four of the dogs involved in the study, published in the journal Plos One, could sniff out the math problem-solvers and likely picked up the subtle changes stress had on their sweat compounds.
Article content
"Stress has an odour and dogs can smell it — new paper out!," Clara Wilson tweeted.
"In each test session, dogs were given one person's relaxed and stressed samples, taken only four minutes apart," she continued. "In 94% of 720 trials, the dogs were able to correctly alert us to the stress sample."
Heart rate and blood pressure measurements were also taken, according to the study, and participants also filled out questionnaires asking about their stress after the fact.
"If the participant gave a correct answer [to the math question], they were given no feedback and were expected to continue, and if they gave an incorrect answer, the researcher would interrupt with 'no' and tell them their last correct answer," Wilson told CNN.
Article content
The test started with 20 dogs from the local community, trained to point their noses at the samples. But 16 dogs were removed from the study for different reasons, including lack of attention and boredom.
RECOMMENDED VIDEO
The four remaining dogs were presented with a machine that contained a piece of gauze, a sample from a stressed person, and a sample from the same person when relaxed.
The pooches corrected identified the stressed sample 96.88% of the time.
"This finding does not tell us whether dogs perceived the stress samples as reflecting a negative emotional state," Wilson tweeted. "It is likely that in real life settings dogs use a variety of cues to understand a situation."
She added that the findings could lead to scent-based training for service dogs.
Article content
"Establishing that dogs can detect an odour associated with human stress provides deeper knowledge of the human-dog relationship," she wrote. "Confirming an odour component to psychological stress may also raise further discussion into scent based training for PTSD or psychiatric service dogs."
For more health news and content around diseases, conditions, wellness, healthy living, drugs, treatments and more, head to Healthing.ca – a member of the Postmedia Network.