Canada
Does it matter if municipal candidates live in the same riding they are seeking election in?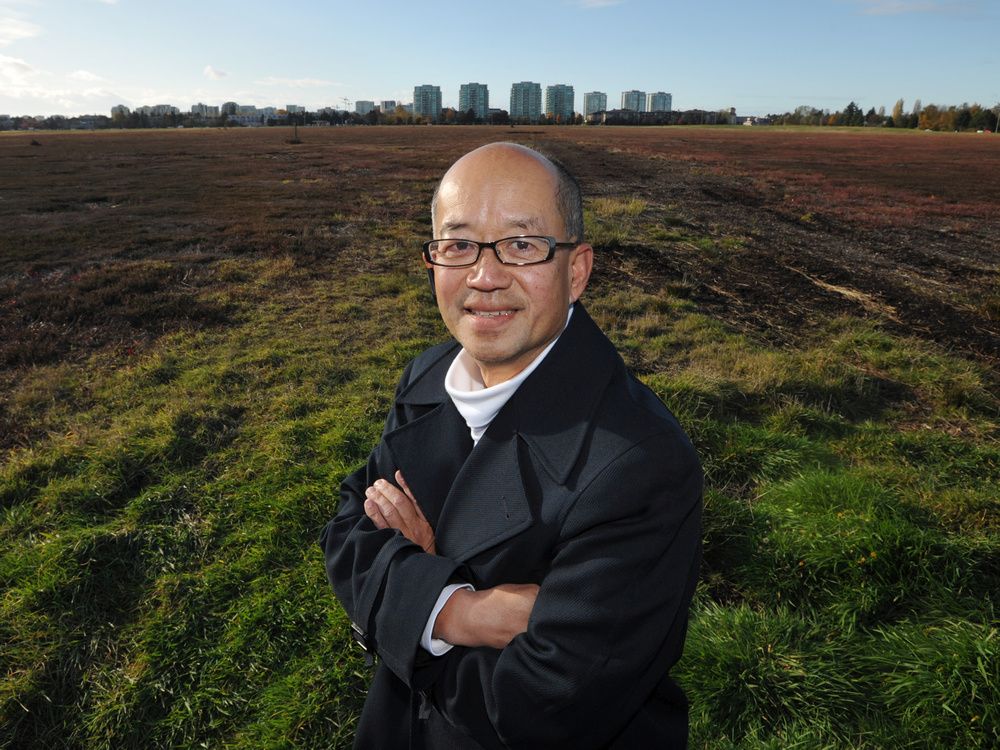 Two Richmond candidates, one for mayor and other for school board, don't live in the city
Article content
With housing a hot issue in many municipal races, where candidates live — and whether they own or rent properties — has come under scrutiny.
Article content
The Richmond News recently reported that Wei Ping Chen, who is running as an independent to be mayor of Richmond, lists a Burnaby address in his nomination papers. It also reported that incumbent school trustee candidate Richard Lee lists a South Vancouver address.
Article content
There is nothing illegitimate about this, but it can be an additional challenge for candidates to make clear that they are committed to representing the wishes of the community, and "not just kind of a carpet-bagger coming in to try and make out on a political opportunity," said Stewart Prest, a political scientist at Quest University.
"Occasionally, people will run for office when they don't live in the jurisdiction. Sometimes candidates get parachuted into a riding where parties are not particularly strong. We see it at the provincial and federal level," said Prest.
Article content
It's not as common at the municipal level because of the emphasis on being close to a community and being able to speak on its issues, Prest said.
That said, there have always been exceptions. Kennedy Stewart was living in Burnaby when he was running for mayor in Vancouver in 2018. Going further back, Fred Hume was mayor of New Westminster in the early 1940s and then mayor of Vancouver in the 1950s, while living in West Vancouver.
Chen told Postmedia he has a strata property in Richmond, but had recently been living at a friend's house in Burnaby. He listed that address on his driver's licence and used it as a piece of identification to file his nomination papers. He works in Richmond every day as a sports instructor and said many of his students and friends, who live in Richmond, asked him to present how they feel.
Article content
"Their English is not good," said Chen, explaining how he wants to highlight an interest in Richmond for more services in additional languages such as Japanese, Korean, Cantonese and Mandarin.
He pointed to San Francisco's city hall, which requires departments to offer services in Mandarin, Cantonese, Spanish, and Filipino. These are threshold languages that are designated once there are 10,000 people with Limited English proficiency who have a shared language.
Lee, a lawyer who is an experienced school trustee and worked as a Crown prosecutor and public defender, said he lives in South Vancouver and filed the same address when he was running in the 2018 election. He lived in Richmond from 2007 to 2018 while his wife has lived in Richmond for over 30 years. They moved to Vancouver so they could share a house with their son, his wife and their three grandchildren, but still do most of their shopping and socializing in Richmond.
Article content
"I hope, in a humble way, that people in Richmond can understand and accept this because I look at my lifestyle now," said Lee, adding that being closer to his family became important after he suffered a stroke.
Prest said that most voters may ultimately be most focused on the basic premise that 'if you really cared about this place, you would live here."
But he thinks there's definitely a debate worth having about what skills and experiences candidates will bring to key decisions versus whether they reside or commute to the jurisdiction.
For example, there is also more interest in whether candidates own or rent property in the municipalities they seek to govern.
"If you're constantly only hearing from those who own housing, you can talk about being in a housing crisis, but it's really hard and takes an additional step of empathy to see it as a crisis when it happens to also be the best thing that's ever happened to you, financially," said Prest.
"These are perfectly legitimate questions to ask. There's nothing unethical about owning a home or multiple homes when you're running for office, but it may speak to the kind of perspective you will bring to council simply because your experience of the property market is going to be very different from someone who is renting or someone who has been forced to move because of housing costs."
File source