Canada
Dilkens releases community safety platform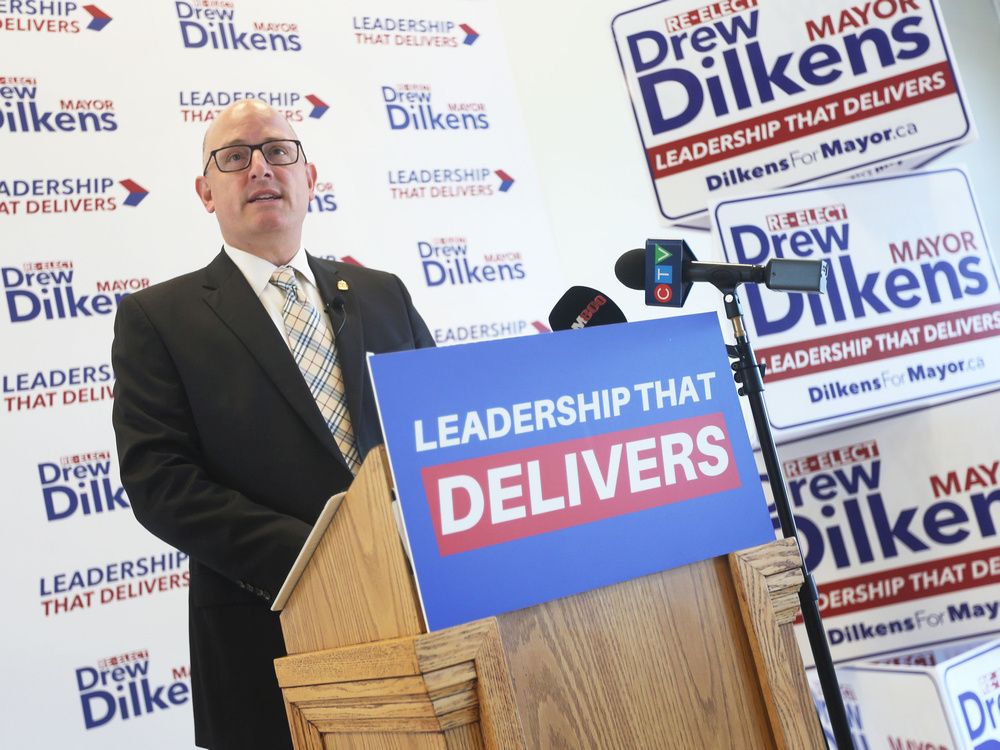 Article content
Doubling auxiliary police deployment and championing a mental health facility where officers and EMS can bring people in crisis instead of emergency rooms are part of incumbent mayor Drew Dilkens's community safety action plan.
Article content
Dilkens on Wednesday said having a place that offers 24/7 mental health and addictions treatment is "absolutely crucial" to freeing up emergency resources. Officers and paramedics are often left waiting with patients in emergency rooms for hours, and such a facility would allow first responders to "get back on the street" to keep the community safe.
Article content
While the city doesn't have the "expertise" to run a mental health facility, Dilkens said he would "advocate as strongly as possible" for funding for qualified partner organizations to set up shop.
Although Windsor's crime statistics have gone down during the pandemic, residents' sense of safety has not improved, he said. He's heard that residents are tired of having their property stolen from cars and sheds, of dealing with "aggressive" panhandling at intersections, of dealing with people "passed out and sleeping" in front of their businesses.
Article content
"If we let this continue, we're simply saying that this behaviour is okay, and it's not," Dilkens said.
To those suffering from mental health and addiction issues and homelessness, he said, "We want to help you get back on your feet and become productive members of society.
"What we aren't going to do is sit back and let the public be victimized by a relatively small number of people."
If re-elected, Dilkens said he would work with Windsor police and city council to start a police recruitment surge to accelerate the hiring of police officers over the next four years in anticipation of eligibility retirements. He would also activate neighbourhood officers for each ward to host monthly community safety discussion tables with concerned residents, ward councillors, BIAs, and police
Article content
Dilkens would push for a review of the mobile crisis rapid response team to determine if a new staffing model is required to better co-ordinate local response, and double the number of cameras across the city to help police and city administration effectively deploy resources in real time.
Finally, Dilkens said he would ask council to pass a "safer streets" bylaw to eliminate panhandling at intersections, banks, bus shelters, and "other areas of concern" within "the prescribed limits of the law."
"As mayor, but more so as a resident, I can say I'm fed up," he said. "I'm fed up and I've been hearing enough from neighbours and residents that it's time for new, stronger action to be taken."