Canada
Deadly Legionnaires' outbreak from cooling towers in Orillia leaves one person dead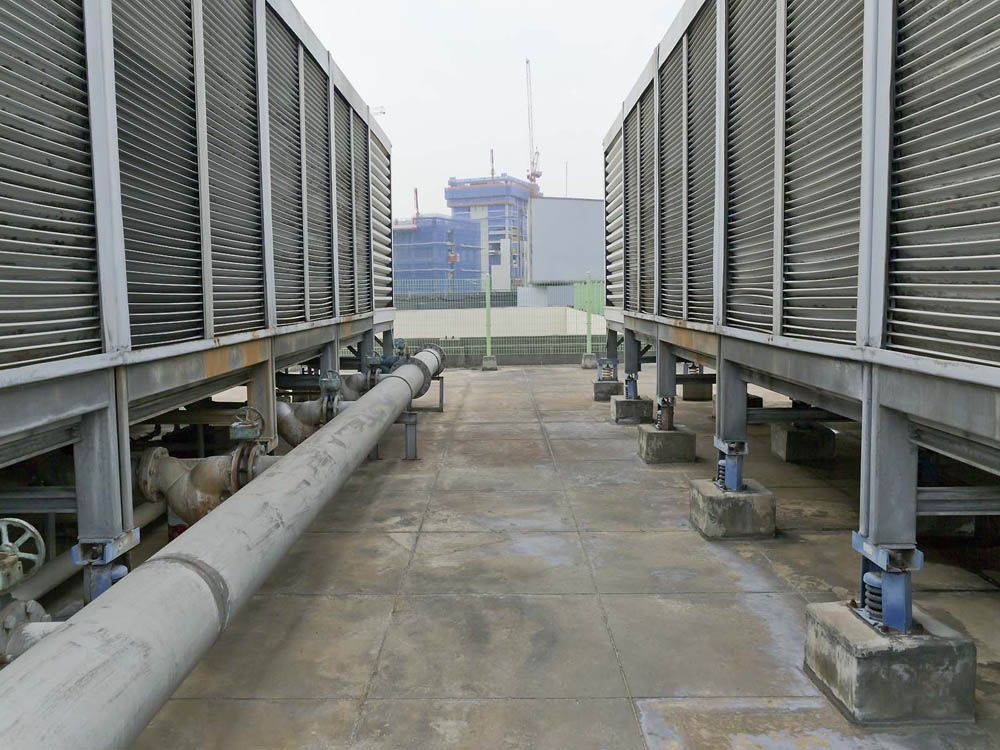 Article content
The cooling tower of a building in Orillia is likely to blame for spreading the bacteria that causes Legionnaires' disease, which has affected 35 people and left one person dead, the district health authority says.
Article content
Simcoe Muskoka District Health Unit (SMDHU) says all the confirmed cases were among people aged 50 or over and the person who died was in their 60s. The health unit provided no other information on the deceased person, citing respect for their privacy. 
Article content
Legionnaires' disease is a type of pneumonia that can cause severe respiratory problems and flu-like symptoms. It's most commonly transmitted by inhaling aerosolized water from a contaminated source. Older adults, people with weakened immune systems and smokers are particularly susceptible to the disease. In most cases, Legionnaires' requires hospitalization but is treatable with antibiotics, according to the CDC website. The illness has a mortality rate of one in ten, the agency states. It generally doesn't spread from person to person.
Article content
In early October, the pathogen started appearing in Orillia, north of Toronto, "quite fast in a cluster" and tailed off after about two weeks, said Dr. Colin Lee, associate medical officer of health at SMDHU. The cases were concentrated in an area to the west of Lake Simcoe and Lake Couchiching, mostly within a three-kilometre radius of a cooling tower, Lee added.
SMDHU intervened immediately, shutting down all 11 cooling towers in the city and taking cultures, said Lee. Five towers have since been treated; the remaining six aren't in operation at the moment. A PCR test is expected to help 'fingerprint' the potentially offending cooling tower but could take at least a week, Lee noted.
Article content
In 2019, Orillia had another Legionnaires' outbreak, where 10 people were ill and one death was reported. Molecular testing showed that a cooling tower was the source of the outbreak. 
The city declined to comment on what measures it has taken to prevent a similar outbreak. "As this is an active public health investigation, the City of Orillia will not be providing a comment," Melissa Gowanlock, manager of communications, wrote in an email.
Cooling towers draw excess heat from a building and use it to evaporate small amounts of water. Similar to how heat escapes a pot of hot water through steam, industrial fans release the warm air into the atmosphere, while the chilled water gets recirculated into the building. 
Article content
The Legionella bacteria can rapidly proliferate in freshwater environments at temperatures between 20 and 45 degrees. Public utilities, building HVAC systems and even hot tubs, splash pads and humidifiers can harbour the potentially deadly microbe. 
Since 2019, a number of buildings have "vastly improved" the water management plan of their cooling towers, said Lee. But, he added, "We're very concerned that, this time around, we've had another outbreak, and in this time, the cases are actually more than than last."
Between 2000 and 2018, Legionnaires' disease increased more than five-fold, to more than 3.0 cases per 100,000 population in 2018, the CDC says. Most incidents occur in the summer and early fall but can happen at any time during the year, says the agency.
It's important  to look for ways to decrease Legionellosis as climate change drives up global temperatures, said Lee, adding "there's no particular standard acrodd the province or the country (that) people and organizations need to follow."
SMDHU has advocated for the province to create a registry of cooling towers in response. In a place like Toronto, having no central registry listing where all the cooling towers are located, "really slows down the ability of the Public Health Department to investigate," he noted.
File source