Canada
Daphne Bramham: Ridiculously long ballots lead to voter paralysis in B.C.'s two largest cities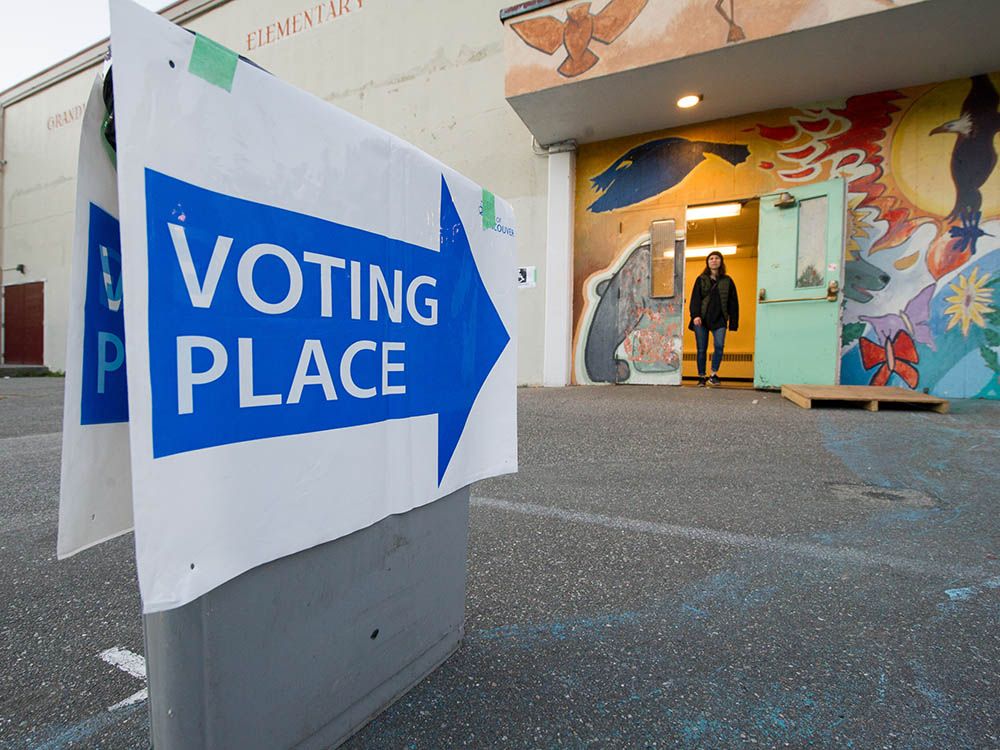 Opinion: Vancouver and Surrey the two largest cities in Canada without a ward system. It means ridiculously long ballots and voter paralysis
Article content
Before the 2018 civic election, my neighbour Dave spent hours poring over the candidates' lists for Vancouver city council, and school and park boards, researching party platforms and creating a spreadsheet.
Article content
He ranked the candidates and parties that tracked most closely to his own views. He downloaded a sample ballot from the city's website and took it with him to the polling booth. With so many names on a ballot listed in random order, it was the only way Dave knew to ensure that his hard work wouldn't go for naught.
Article content
But this year Dave's been vacationing in Europe. He hasn't had time to sort through the platforms of all of the established and upstart parties, let alone go through the profiles of 137 candidates and platforms of the 10 parties. Vancouver has 15 candidates for mayor, 59 for council, 31 for school board and 32 for park board.
Even though he described the ballot as "ridiculous" because of all the candidates, there's no question that Dave will be voting. But because of no time to research, he's decided to vote for a slate rather than picking and choosing candidates.
Article content
Several other avid city hall watchers I spoke to who don't support any single party plan to vote only for a few candidates rather than diluting their choices by voting for the full complement.
But for far too many people, choosing from a list of scrambled names on a lengthy ballot with multiple parties is paralyzing. In 2018 when there were even more candidates, Vancouver's turnout dropped to below 40 per cent.
In Surrey, the turnout was even worse. Fewer than a third of eligible voters cast ballots in a race that had 48 candidates including eight running for mayor. This year, there are six parties and 84 candidates — eight running for mayor, 56 for council and 20 for school board.
While voters are overwhelmed by choice, they're underwhelmed with information. That's partly due to an unintended consequence of electoral financing reform.
Article content
In Vancouver, council candidates' spending limit is $120,491; in Surrey, it's $113,418. It makes it even harder for individual candidates to rise above the pack unless they pool their money together as a party. This seems as nonsensical a way to choose a government as throwing darts at a board and no way for major cities to be governed. It's why overwhelmingly they're not.
Vancouver and Surrey are the two largest cities in Canada without a ward system where voters only choose councillors to represent their specific ward or constituency just as in federal and provincial elections. But mayors are elected "at-large".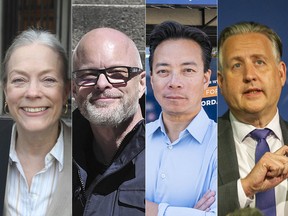 Nearly two decades ago, Vancouver voters rejected a ward system in a plebiscite by a slim 54 per cent margin. The current council voted it down. Two current mayoral candidates — incumbent Kennedy Stewart and Coun. Colleen Hardwick — both voted in favour of a ward system and have noted that wards may be the only thing that they agree on.
Article content
Surrey dumped the ward system in 1957, which resulted in White Rock separating. In 2020, council asked staff for a report on resurrecting a ward system, which has yet to be debated.
Still, even a ward system feels like little more than tinkering in a metropolitan area that's suffering from major, complex problems of housing affordability, inadequate infrastructure, the effects of climate change and rising concerns about crime. These are regional issues that transcend the myriad municipal borders, far exceeding the capacity of the 21 municipalities and limited powers of Metro Vancouver to deal with.
There's an air of fantasy to some promises being made by mayoral candidates, in particular. Both incumbent mayors in Surrey and Vancouver are promising SkyTrain extensions. Yet neither has the money nor the power to do so. Despite announcing "plans to accelerate the 'Vancouver Loop' SkyTrain extension," the news release from Stewart at least acknowledged further down that what he was really promising was to "fight hard" to get the money from Ottawa and Victoria, and agreement of the TransLink board, to build it.
Article content
But any chatter about a regional government here was mostly silenced after the Ontario government's forced amalgamation of Greater Toronto. Because of the way seats were distributed, suburban communities' priorities often end up outweighing those of the downtown core.
Now, Ontario is trying another rebalancing by giving the mayors of Toronto and Ottawa sweeping power to veto some bylaws. The legislation also gives the mayor — rather than council — responsibility for preparing and tabling the city's budget, appointing a chief administrative officer, and hiring and firing department heads, except for the auditor-general, police or fire chiefs.
It's been met with mixed reviews. Toronto's incumbent mayor John Tory favours it. Ottawa's retiring mayor Jim Watson panned it, as did one of the three candidates running to replace him on Oct. 24 who described it as "anti-democratic".
Article content
It would be foolish to follow Ontario down either path at this point given the controversy and concern it has generated.
But there are other models that might at least be worth considering because a lot has changed in the five decades since the Vancouver Charter was passed and the 55 years since the Greater Vancouver Regional District (now known as Metro Vancouver) were established by the B.C. government.
David Eby, who hopes to be the next premier, has already indicated that he's prepared to rein in municipalities' powers if it means getting more affordable housing built. The need for concerted and co-ordinated efforts to address climate change is no less pressing.
Of course, none of that helps with the more immediate problem of who to choose in this crowded electoral universe.
Nobody said democracy is easy. But it also shouldn't have to be this hard.
File source