Canada
Daphne Bramham: Revolving doors at municipal halls costing millions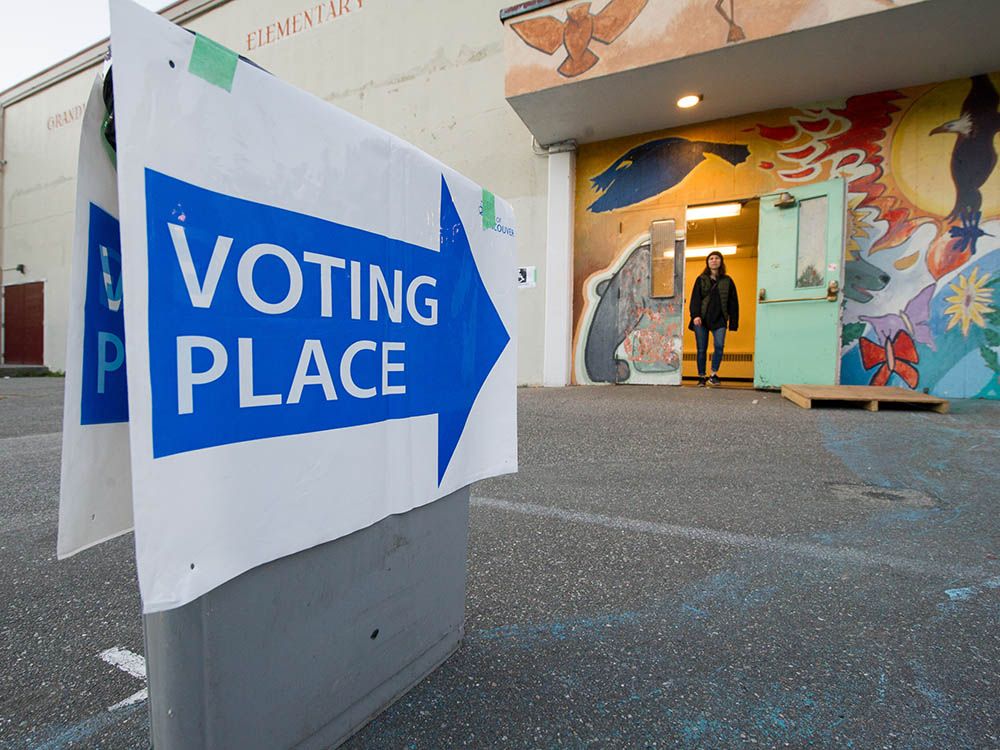 Close to 100 administrators have been fired in the last few years, costing taxpayers millions because politicians misunderstand their role.
Article content
In less than a decade, elected officials in some of B.C.'s smaller municipalities have churned through chief administrative officers and racked up millions of dollars in severance costs that are all but invisible to taxpayers.
Article content
Municipal consultant Randy Diehl began to see a trend developing in the wake of Vision Vancouver's high-profile firings of city managers Judy Rogers in 2008 and Penny Ballem in 2015.
Article content
In 2019, he began compiling a list of fired chief administrators. He spent weeks scouring local media reports and tapping trusted sources tracking and attempting to quantify the cost of administrative churn.
The initial list had 50 names on it. Since then, close to 40 more have left involuntarily.
"It's still happening, and I would bet anything that once this election is done (on Saturday), we will see a lot more go down the road," Diehl told me last week. "It's typical that after elections, senior staff are let go."
His conservative estimate is that taxpayers have already shelled out something on the order of $15 million.
Article content
Because personnel matters are debated in camera and the Privacy Act covers severance agreements, the public doesn't get a full accounting. It's something Diehl said ought to be changed. Neither the Union of B.C. Municipalities nor the Municipal Affairs Ministry tracks these numbers. Both say it doesn't fit their mandate.
"One thing I've started to realize is that the understanding of governance is extremely poor among politicians," Diehl said. "They don't understand their role, or the rules of governing."
Increasingly, he said candidates have no experience on volunteer boards, no knowledge of how boards work, or how decisions are reached.
They are more likely to have a single-issue focus rather than a more generalized desire to better their communities. Sometimes, Diehl said, councillors' single focus is on getting rid of the chief administrative officer.
Article content
Some councils insist on it even after CAOs have had received favourable performance reviews, which is what drives the severance payment up. Others have balked at the cost and attempted to bully the CAO into quitting.
That's not to say that some CAOs don't deserve to be fired.
Up until Sukh Gill's sudden "retirement" in February 2020 from the Thompson-Nicola Regional District, he was the highest paid CAO in the province. A forensic audit released in January 2022 detailed years of profligate spending, with annual expenses at double, triple and even quadruple the average for chief administrators.
Expenses included more than $165,000 for meals in local restaurants, $8,602 for dinner at Whistler's Bearfoot Bistro during the 2018 UBCM convention, 18 alcohol expenses totalling $3,602 — including $2,664 for 240 bottles of wine for a volunteer appreciation night, which were purchased without approval or authorization — and thousands of dollars for iPads, computers and jewelry given as gifts to long-serving staff members and retirees.
Article content
The audit concluded that it was the result of a governance failure. The district's directors (equivalent to councillors) failed to question Gill's spending and why subordinates were approving their boss's expenses, even without receipts.
Despite that, Gill's severance package amounted to $520,000.
Nearby Logan Lake has had four chief administrative officers in the past two years.
Current CAO Wade Archambault was promoted from director of public works and recreation in November 2021, replacing Diehl who had been appointed interim CAO that summer when Anne Yankciw left after six months — it was her third CAO job in three years. She had replaced Randy Lambright, who left in the fall of 2020 "for reasons unknown," according to local media reports.
Article content
Of course, it is getting more difficult to find the right person for the CAO job. Every week, there are between 650 and 750 senior management jobs listed on CivicInfoBC. It reflects how many administrators are reaching retirement age, but also how few people seem to be interested or qualified for the jobs.
What makes finding a CAO more difficult is that there isn't a professional designation, as there is for an engineer or accountant. That leaves municipalities to come up with their own — and sometimes quite odd — criteria.
This summer, tiny Silverton in the West Kootenays (population 195) posted the CAO's job on CivicInfoBC.
It offered a salary of up to $90,000 for someone with "a friendly and approachable disposition, an excellent demeanor and empathy, and the ability to employ the rules of common sense and outstanding people skills."
Article content
Other qualifications include either a post-secondary degree or "a combination of relevant training and senior management experience," a broad understanding of the relevant legislation, some land-use planning knowledge, experience working with community groups, and "general business acumen."
But don't even think about applying. The position has been filled.
Perhaps there's no way to stop eager new councils from wanting to start fresh with new staff, but voters might want to ask candidates a few governance questions before election day.
Do candidates know what a councillor's role is? Do candidates understand that the mayor is only a single vote on council with no more power to influence policy than anyone else? Do they understand what the chief administrative officer's job is and how it differs from theirs?
Article content
The reality is that local municipal politics is largely mundane and administrative. It's more about potholes, potable water, parks, sewer pipes and public safety than finding solutions to homelessness, climate change … or firing somebody you don't like.
---
More news, fewer ads: Our in-depth journalism is possible thanks to the support of our subscribers. For just $3.50 per week, you can get unlimited, ad-lite access to The Vancouver Sun, The Province, National Post and 13 other Canadian news sites. Support us by subscribing today: The Vancouver Sun | The Province.
File source