Canada
Daphne Bramham: Money, politics, and the price of influence in Vancouver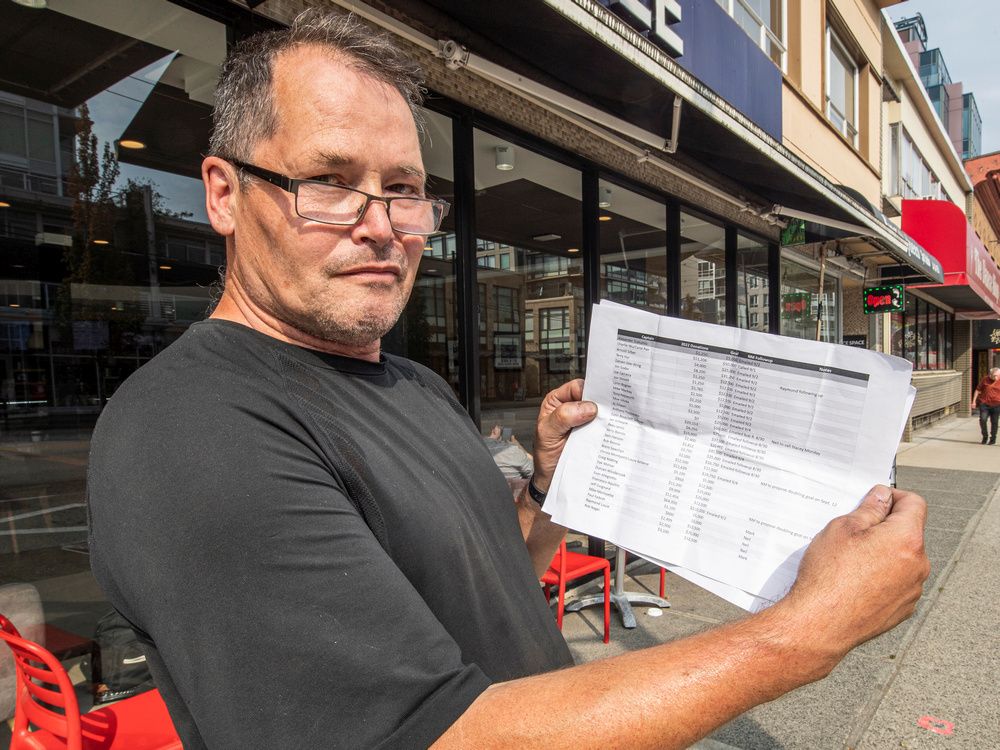 Analysis: Money is the lifeblood of politics, making The List of the biggest donors — not policy books — a campaign's most treasured document
Article content
In political life, nothing is more important than The List — not the red, blue, orange or green policy books, and, maybe, not even the candidates.
Article content
Money is the lifeblood of politics because being competitive means raising millions of dollars, even in civic elections.
Article content
Short of having candidates and campaigns fully funded by taxpayers — a system that has its own ugly warts and flaws — it's one of democracy's necessary evils.
But what is done in party backrooms to get that money is often at the root of citizens' cynicism about politicians and democracy itself. That's especially so when there appears to be a disconnect between what the politicians say and who they lean on for cash.
There are essentially two donor lists, as was evident last week after Stanley Q. Woodvine's discovery of a discarded Forward Together spreadsheet. That spreadsheet is The List.
Another longer donor list released by Kennedy Stewart's party in July tells one story of how, over three years, 2,473 individuals donated an average of $175 each to raise $1.14 million.
Article content
It gave the impression of widespread support even though Stewart himself was the largest single donor.
But one developer I spoke to laughed about the average donation of $175: "No self-respecting developer would donate so little."
He's right.
Names on the donor list were arranged in alphabetical order by first names rather than surnames. Sorting them by surnames shows that developers and their families gave many times more than the average, and usually the maximum allowable amount, which this year is $1,250 per person.
Members of the De Cotiis family (who own the Onni Group) gave $24,441; the Aquilinis donated $13,723; the Pappajohns (Jameson Development), $10,966; and the Bosa, Bonnis and Rennie families gave close to $10,000.
Article content
The List tells still another story about 37 patriarchs and development company executives. According to the spreadsheet, these "captains" have already delivered $270,842, and are being tapped for $783,500 more.
If they meet the goals set for them, they will have delivered more than what the party is allowed to spend during the official campaign.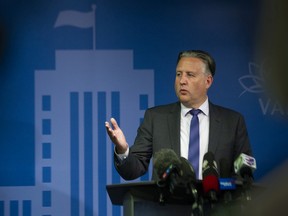 It began Saturday, triggering spending limits for each candidate. For Stewart and Forward Together's candidates, that amounts to just under $955,000.
Vancouver's mayoral candidates can spend up to $231,767, while the limit for council and park board candidates is $120,491. Forward Together has no candidates running for park board.
If $1 million seems like a lot of money, it is — when it comes to trying to raise it.
Article content
But it's not when it comes to spending it when you consider the cost of renting a campaign office, buying advertising, printing signs, building websites, and paying for the litres of coffee and dozens of doughnuts to fuel volunteers.
No doubt that's a key reason why Stewart, who ran successfully as an Independent in 2018, spent most of his four years in office building a party. If $1 million for a party doesn't go far to attract attention in a heavily populated field of competitors, it's almost impossible for unaffiliated candidates to do much at all within their spending limits.
The limits mirror what was spent 30 years ago when Gordon Price was a Non-Partisan Association councillor from 1986 to 2002. And, as he pointed out, that was when a dollar went further and there were no fundraising limits.
Article content
The tactics are no different, either — although they may not have been called "captains" as they are on Forward Together's spreadsheet.
Then, as now, "captains" like Concord Pacific's Terry Hui are asked to lean on friends, employees, contractors and others to make the maximum individual donation.
Those "captains" also continue the tradition of spreading the wealth around, especially since one of this campaign's ironies is that most "progressive" parties are more pro-development than those on the "right".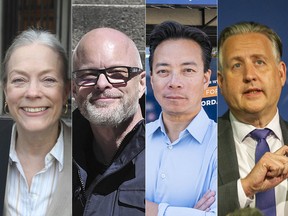 Forward Together promises to approve 220,000 housing units. OneCity, which supports Stewart for mayor, promises five-storey apartment buildings even in "exclusive" areas.
So why wouldn't developers help get them elected?
Article content
Earlier this month, the Coalition of Progressive Electors (COPE) received three cheques in an envelope from Concord Pacific. The coalition, which is running candidates for council, park and school boards, refused the money and asked Elections B.C. to investigate.
It's a principled stand, but that can cost at the polls.
COPE has only once held the majority on council, in 2002, led by then-mayor, and now-senator, Larry Campbell, who left the coalition before the next election to form the developer-friendly Vision Vancouver.
Aside from The List of top donors, parties have longer lists that are the treasure map for small donations, but more importantly for votes.
Many parties, including the B.C. NDP and Forward Together, use software such as Nation Builder to collect personal data on and profile everyone who expresses interest. It enables them to target specific ads and messages.
Article content
Losing these lists or allowing them to fall into competitors' hands is a serious issue. Park board candidate Liam Menard learned that Friday when the Green Party withdrew its endorsement of him for "unauthorized handling" and an unspecified misuse of the data.
For voters and supporters, it may have come as a shock to learn how dependent Forward Together is on developers' money. And it remains to be seen whether Stewart, a political scientist, has come up with a winning strategy, and for whom.
It's another irony of civic elections that while spending limits level the entry fee for candidates, it has reduced the price of influence to chump change.
---
More news, fewer ads: Our in-depth journalism is possible thanks to the support of our subscribers. For just $3.50 per week, you can get unlimited, ad-lite access to The Vancouver Sun, The Province, National Post and 13 other Canadian news sites. Support us by subscribing today: The Vancouver Sun | The Province.

File source