Canada
Cruise passengers on Great Lakes bounce back in big numbers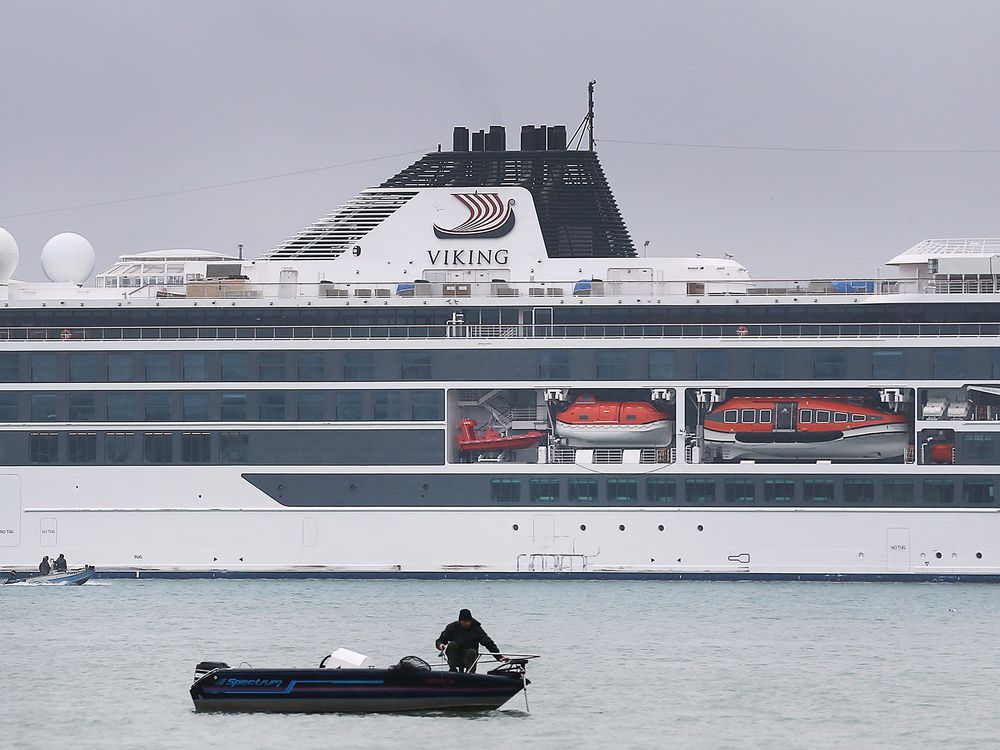 Article content
The return of passengers on Great Lakes cruises — which includes visits to Windsor-Detroit — bounced back this year to even surpass pre-pandemic levels in 2019.
Article content
"The return of cruise ships has contributed to the 15 per cent increase in vessels to the port," Steve Salmons, CEO of the Windsor Port Authority, said Tuesday.
Article content
The 2022 averages of Great Lakes cruise passengers and inventories are up by roughly 12 per cent overall to date in comparison to 2019, making this year an "outstanding recovery year for Great Lakes cruises," said Stephen Burnett, executive director at the Great Lakes Cruise Association.
"Occupancies of Great Lakes cruises have been very robust in 2022 and we can already see a significant increase in inventory for 2023," he said.
While visitors from cruise ships stopping in Windsor are not a dominating force in the local tourism sector, the fact numbers have bounced back in a strong way in the local area is a "positive sign" following lengthy restrictions and shutdowns caused by the COVID-19 pandemic, said Gordon Orr, CEO of Tourism Windsor-Essex Pelee Island.
Article content
"We have definitely seen an increase in both interest and numbers as it relates to Great Lakes cruising," he said. "We welcome this signal as another step in the right direction for our tourism and hospitality industry."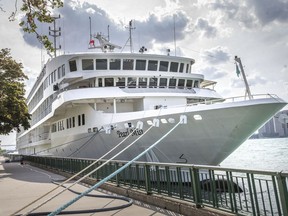 When cruise ships dock locally on the Detroit River shoreline, the local tourism bureau does send staff to greet them and provide visitor guides to passengers so they can find their way to various attractions, restaurants or amenities. Often cruise ships also offer organized tours to local breweries, wineries or the facilities at J.P. Wiser's Distillery.
"The fact this port of entry is surrounded by water and we are welcoming back Great Lakes cruises, seeing increased flights at YQG and train (passengers) by Via Rail, these are all good signs the path to recovery is one step closer," Orr said.
Article content
The increased number of cruise ships echoed an overall increase in business to date at Windsor's ports this year, Salmons said.
Overall tonnage at local ports is up approximately 11 per cent so far in comparison to last year. Salt is running near full capacity with volumes up nearly 17 per cent in 2022, according to the port authority.
"We are also seeing aggregates starting to reflect the impact of the electric vehicle plant under construction with a year-to-date increase of 18 per cent," Salmons said. "Plus, U.S. tonnage has nearly doubled at 316,000 tons related to aggregates and some grain from Ohio to ADM."
Overall, shipping on the Great Lakes-St. Lawrence Seaway system saw strong September shipments reach nearly 4.2 million tonnes, bringing the year-to-date shipping total to 23.4 million tonnes — although that number is 5.6 per cent below the year-to-date total from last year.
"Strong September tonnage is a good sign and a reflection of what we have been hoping for in recent months," said Terence Bowles, CEO of the St. Lawrence Seaway Management Corporation. "There was a nice jump in Canadian grain shipments. We look for the grain tonnage to continue to be strong in the coming months."
File source