Canada
Cities across Canada join Windsor in raising flags for girls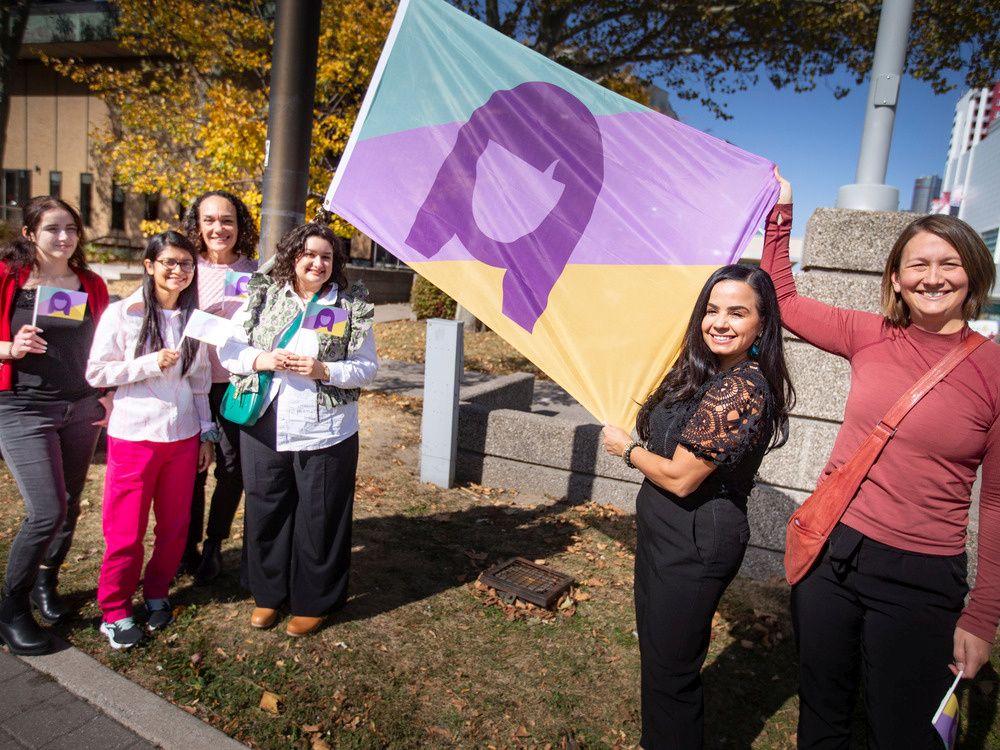 Article content
Cities across Canada joined Windsor on Tuesday in raising their flags in honour of the International Day of the Girl.
Article content
The cities of Windsor, Charlottetown, Calgary, Regina, Toronto, Victoria, St. John's and Vancouver all answered the call from Windsor-based organization Build a Dream to observe the day.
Article content
"We are humbled by the positive response we have received from the different municipalities and thank them for raising a flag and/or issuing a proclamation to honour Oct. 11 as International Day of the Girl," said Nour Hachem-Fawaz, president and founder of Build a Dream.
The International Day of the Girl, observed annually on Oct. 11, was declared by the United Nations as a way of supporting more opportunities for girls and increasing awareness of gender inequality around the world.
In the lead-up to International Day of the Girl, Build a Dream representatives were in Toronto on Oct. 4 and 5 to host #DreamerDay2022.
Hachem-Fawaz said 3,000 people attended the event, which included keynote speakers and panel discussions from different industries, live entertainment and interactive exhibitor booths.
A Dreamer Day flag was raised to kick off the event and "ensure that young women and girls dream big every day."
For more information about International Day of the Girl, go to un.org/en/observances/girl-child-day.
File source