Canada
Christian Koloko quickly winning over Raptors brass, teammates … Nets Tip-off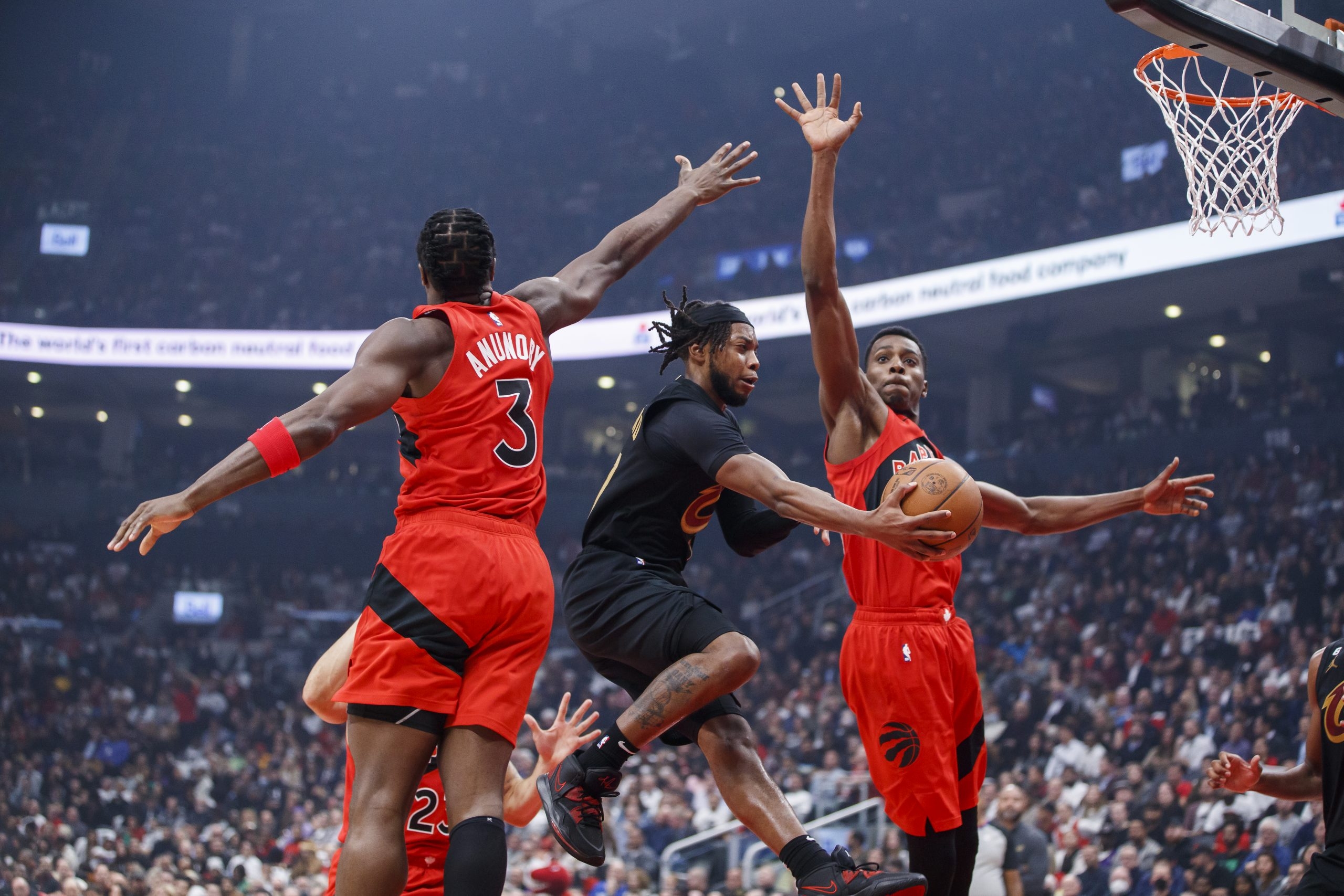 Article content
One game into the 82-game schedule, it's no longer a question of if rookie Christian Koloko will help the Raptors, but how much.
Article content
Significant minutes are not simply handed to second-round draft picks. In Koloko's case, as the 33rd pick in the 2022 draft, it was up to him to force the issue. And force the issue he has.
Article content
There aren't too many second-rounders that immediately move into the rotation and while that move was greased by injuries to three players who will eventually eat into some of the available reserve minutes, Koloko is showing no signs of a guy willing to relinquish them.
Article content
Beyond that, the 7-foot-1, 230-pound Koloko is the only true centre on a team that admittedly struggled at times without that kind of length.
Now that the Raptors have it and see it can work for them, what is to say they won't reach for it again?
In his 14 minutes on the floor in the season-opening win over Cleveland on Wednesday night, Koloko gave neither Raptors management nor his teammates any reason to begrudge him getting those minutes.
Article content
Pascal Siakam, who hails from the same village in Cameroon as Koloko, is understandably pulling for his countryman. But winning is always paramount with Siakam and he won't let any national bias get in the way of what he feels is best for the team.
Asked post-game what Koloko brings to the club, Siakam spoke for many when he answered simply: "Someone tall.
"I think we played a lot of teams last year and they just have tall people down there," Siakam said. "Like today, (Cleveland) they're just tall. Like, you get out there and it doesn't feel the same if he isn't out there. So, you know how important that is and he brings that for us. I think he's going to be important for us and I think that, yeah, he's just got to keep his focus and understand what we want from him."
Article content
What the Raptors want from him — and what they're getting from him without the kind of mistakes normally expected in a rookie — is an ability to not just hold his own within the Raptors' defensive schemes, but make those schemes better when he's out there. Part of it is because of that length but the other part is a nice mix of basketball IQ and a devotion to playing hard and playing physical that more than makes up for any lack of NBA experience.
"He's not one of those bigs that can't move, or things like that," Siakam said. "So, he can move his feet and he understands the gameplan too. He doesn't make a lot of mistakes. I mean, obviously he's going to make mistakes, he's a rookie. But he's pretty smart and, yeah, he's going to help us, I think."
Article content
It's obvious that their common background makes Siakam a mentor for Koloko, a role he has clearly taken on from the start when he called him on draft night to welcome him to the team.
Siakam knows exactly what Koloko was going through on opening night, experiencing the hype of his first NBA regular-season game and he consciously avoided him, not wanting to make it a bigger deal than it already would be.
"I feel like he was already probably nervous enough," Siakam said. "I didn't want to add more. We'll talk later."
Siakam may be one of Koloko's biggest boosters but he's far from the only one on the team.
From Fred VanVleet who was one of the vets asking to play with Koloko in the summer runs, to Gary Trent Jr., who marvels at his maturity for such a young man, it feels as if Koloko has won over just about everyone.
Article content
Trent says Koloko is one of those guys who never really acts like a rookie.
"He doesn't really seem like a rookie at all in anything he does, the way he carries himself, the way he is poised on and off the court, walking around the city, all kinds of stuff," Trent said. "Super mature, ready and focused so he's been a good pro so far."
"Sky's the limit," the veteran VanVleet said. "He's been impressive. He's getting better every day, every time he steps on the court.
"He could be a huge addition for us."
Toronto Raptors (1-0) at Brooklyn Nets (0-1)
Friday, 7:30 p.m., Barclays Center, TV: SNO; RADIO: FAN590
SCOUTING REPORT: Day 1 of the return to play together for Kevin Durant, Kyrie Irving and for the first time Ben Simmons was not exactly encouraging. The Nets gave up 130 points to the New Orleans Pelicans and were outrebounded 61-39. Durant was his normal effective self leading the team in scoring with 32, but Irving was stone cold from three where he was 0-for-6 and Simmons was mostly a non-factor fouling out with four points and six assists. The Raptors can probably expect a better response from the Nets who are back on their home court.
Article content
MARQUEE MATCHUP: Kevin Durant vs. O.G. Anunoby
Anunoby was a force on both ends of the court in the Raptors season-opening win. His ten points in the fourth quarter led the offence and his defence was elite particularly in the fourth when the Raps put the clamps down on Cleveland. Durant may not be in the happiest of places now but he's a bucket whenever he puts his mind to it.
DID YOU KNOW
The Nets get a much-needed addition in the return of Joe Harris who is listed as probable for the game after missing the opener. Harris is one of the better three-point shooters in the league and his mere presence will open the court up for Durant, Simmons and Irving … Khem Birch, who missed the Raptors' home opener with some swelling in his knee was back at practice Thursday and should be in the lineup … In case you missed it the Nets were a prime-time soap opera all off-season beginning with Durant demanding a trade and eventually agreeing to stay when no suitable deal could be found.
File source