Canada
Caregiver convicted in starving death of woman with Down syndrome avoids jail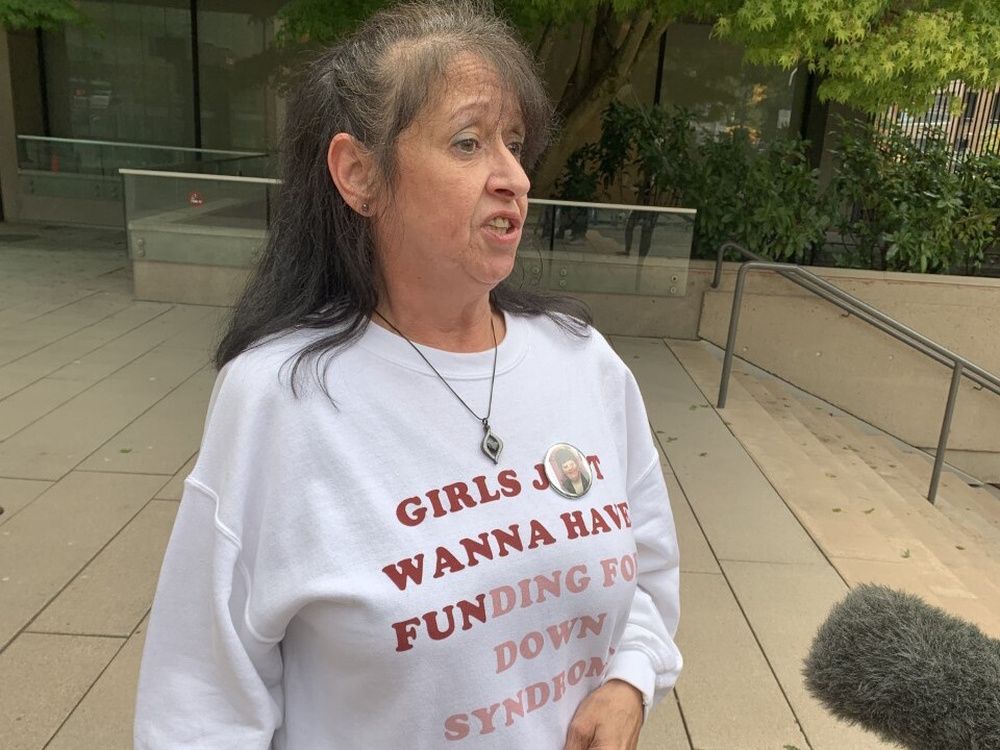 "The end of life of Ms. Girard occurred because she starved to death." — B.C. Supreme Court Justice David Crossin
Article content
A Port Coquitlam caregiver whose actions led to a woman in her care starving to death has avoided jail time.
Article content
On Thursday, Astrid Charlotte Dahl, 54, received a 12-month conditional sentence to be served in the community in connection with the October 2018 death of Florence Girard, also 54, a woman with Down syndrome who had been in her care.
Article content
The Crown had called for a sentence of between 18 and 36 months in jail for Dahl, who had been caring for Girard since 2010. The defence argued that jail was not necessary.
Court heard that at first Girard did well in Dahl's care but that after March 2014, Dahl ceased taking Girard to her medical appointments.
In the last few months of her life, Girard lost a shocking amount of weight, but the reasons for that weight loss were never addressed because she didn't get to see a doctor.
In October 2018, police were called to Dahl's Port Coquitlam home for what appeared at the time to be a routine sudden-death call but which eventually led to an investigation into the circumstances surrounding the death.
Article content
A pathologist concluded that the cause of death was severe malnutrition resulting in starvation and death.
B.C. Supreme Court Justice David Crossin acquitted Dahl of criminal negligence causing death but convicted her of failing to provide the necessaries of life.
In imposing sentence Thursday, the judge noted that Dahl's conduct endangered the life of Girard.
"The end of life of Ms. Girard occurred because she starved to death," said the judge.
However the judge also noted that there were a number of mitigating factors, including that Dahl was endeavouring to exercise her best judgment, however misguided that judgment was, and that she did not hold any ill will or animosity toward Girard.
He noted that Dahl had apologized in court for her actions and accepted that she was genuinely remorseful for what had happened.
Article content
Crossin said that incarceration was not necessary and denunciation and deterrence of the crime could be achieved by a conditional sentence.
The conditions of Dahl's sentence include that she be under a curfew and complete 100 hours of community service in the first 10 months. The conditional sentence is to be followed by 12 months of probation.
Outside court, Sharon Bursey, the sister of Girard, was distraught as she spoke to reporters.
She said she was "heartbroken" by the sentence and believed that the justice system had failed.
"I'm disappointed in the whole thing. It should have been at least 12 months or something. There's no incentive for anyone to make anything different."
File source