Canada
Candidate calls for pause on provincial, federal announcements during campaign period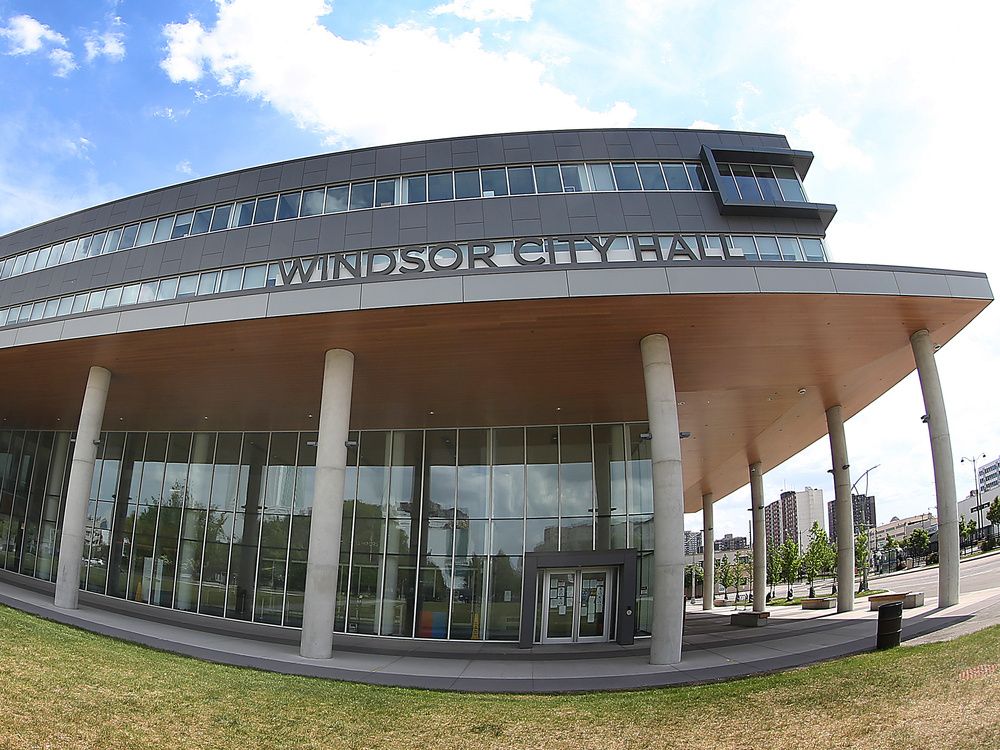 Article content
With millions of dollars in federal and provincial funding flooding into Windsor over the last several weeks, one candidate is calling for a pause on such announcements during local campaign periods. 
Article content
"It's politicizing our municipal government, and there should be a separation of powers," said candidate Edy Haddad, running for election in Ward 4. 
Article content
"It just seems that there's a mix between what is campaigning and what is actual governance and no one should have that advantage."
Federal and provincial governments have made significant new funding announcements with local MPs and MPPS in the Windsor region this fall and several government ministers also making trips to the region.
As is customary, the announcements and appearances have been attended by city council members and other local dignitaries appearing in their roles as councillors, not candidates — and to be clear, there are no rules against such announcements and appearances during municipal elections, something Haddad noted.
Article content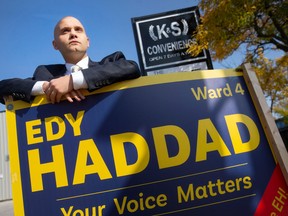 But federal and provincial politicians face much stricter rules for new government advertising and decisions during campaign periods, and Haddad said similar rules might help even the playing field in municipal elections.
"I think it's very important that we have similar rules that we have federally, provincially and municipally," he said, adding he believes it gives incumbents an "unfair advantage."
Lydia Milan, professor of political science at the University of Windsor, said senior government announcements do send a message.
"If it didn't (have an impact), they wouldn't do it," Miljan said. "There's a lot of this kind of synergy that happens between elected officials that certainly sends a signal that other levels of government have relationships with whoever they're supporting."
Article content
But Miljan said it's not clear how much such announcements sway voters.
"I don't know the extent to which it has an impact," she said. "Incumbents have an advantage because they are able to point to a record and … relationships they have with other levels of government, which is something that the challengers don't have. But that is just the nature of politics."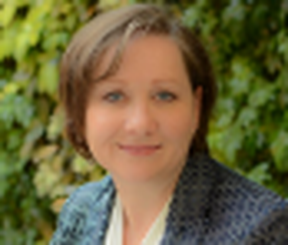 In a statement, incumbent mayoral candidate Drew Dilkens highlighted several recent announcements made in the region, including a federal announcement targeted at reducing the risk of basement flooding, a visit by Ontario Health Minister Sylvia Jones and recent decisions made by Windsor city council. 
"Residents are smart enough to realize there's a difference between elected councillors working on their behalf in council chambers and candidates knocking on their doors and asking for their vote," a representative for Dilkens's re-election campaign said in an email.
Article content
Haddad is calling for a freeze on such announcements for 40 days before municipal elections with a potential financial penalty. He is also calling for a 40-day pause on city council meetings — and says it's not just an issue in Windsor, and not an issue with a particular candidate.
I want to make it very clear that this is more of a municipal issue, provincially as well, not just here in Windsor," Haddad said. "Everyone has a role to play in this."
But Miljan said it's not realistic to expect city councils to suspend their activities for more than a month or potentially longer, waiting for a new council to be sworn in.
"They are still duly elected. Their term doesn't end until even after the election," Miljan said. "They shouldn't be hampered by the campaign itself."
Windsor's municipal election will be held Monday and a new term of office begins Nov. 15.