Canada
Canada drawn in with co-hosts Australia at 2023 FIFA Women's World Cup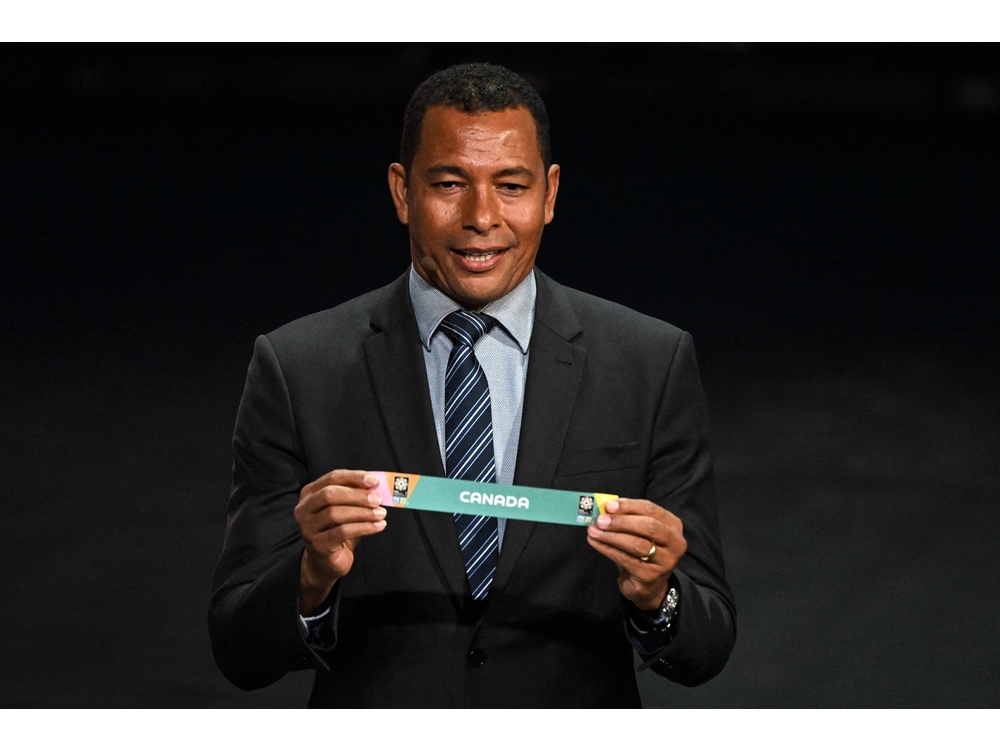 Early Saturday morning, Canada were placed into Group B of the tournament at the official Women's World Cup Draw in Auckland, New Zealand
Reviews and recommendations are unbiased and products are independently selected. Postmedia may earn an affiliate commission from purchases made through links on this page.
Article content
Canada will face Nigeria, the Republic of Ireland and co-hosts Australia at the 2023 FIFA Women's World Cup this summer.
Article content
Early Saturday morning, Canada were drawn into Group B of the tournament at the official Women's World Cup Draw in Auckland, New Zealand.
Article content
Canada will open the tournament against Nigeria on July 21 at the Melbourne Rectangular Stadium. They will then travel to Perth to face the Republic of Ireland on July 26, and conclude the group stage against Australia on July 31 in Melbourne.
Article content
"I'm excited to get a home nation and the recent experience against both teams (Australia, Nigeria) is a positive," said Canada head coach Bev Priestman. "I don't think there are not really any easy games. Even the likes of Ireland, Vera Pauw is a very experienced coach, they recently drew with Sweden and they'll be out to prove in their opening game they belong at this World Cup.
Article content
"I'm excited more than anything, especially to get a home nation, I think that's going to bring and incredible atmosphere."
The top two finishers move on to the second round of the tournament, which was expanded from 24 teams to 32 and taking place in New Zealand and Australia.
As co-hosts New Zealand and Australia were two of the eight seeded teams in the draw, along with Spain, England, the United States, France, Sweden and Germany.
Canada, the seventh-ranked team in world according to the most-recent Coca-Cola FIFA ranking, was in the next group of teams and selected second from Pot B, putting them in a group with Australia.
Canada defeated Australia in two exhibition matches in September, winning 1-0 in Brisbane and 2-1 in Sydney. Canada also hosted Nigeria this past April in British Columbia, winning 2-0 in Vancouver and tying 2-2 in Langford.
Article content
"I think Nigeria are a very difficult team to play," Priestman said. "I think you saw that, particularly in the second game we played them on the island, albeit, we made some rotations (to starting lineup). They're not an easy team to play and out of that particular pot (selection group) they were the team you do want.
"We won't be underestimating them, I think they have athleticism, they seem more organized than they have been in the past and have a very good coach in Randy (Waldrum), so we won't be underestimating them."
If Canada is able to advance out of its group, it will face either the first or second-place team in Group D, which features England, Denmark, China and a yet-to-be determined qualifier between Senegal, Haiti or Chile.
Article content
In 2019 at the Women's World Cup in France, Canada managed to qualify out of its group with the Netherlands, but were then knocked out in the second round by Sweden.
Canada earned a measure of revenge at the Tokyo Olympics, defeating Sweden in the gold-medal match.
Heading into the World Cup as Olympic gold medalist, Canada will be favoured to, at the very least, come out of the group, if not win it, likely avoiding European champions England in the second round.
"I think we have to go into this aiming to top that group," Priestman said. "You look at the crossovers, and and it's not given that England win their group, but you want to avoid them in the Round of 16, and any team would say that based on their recent success. "So we have to go in with the mindset that we can and will top that group, but it's never an easy task in a tournament setting, anything can happen."
Email:[email protected]
On Twitter: @DerekVanDiest
2023 FIFA Women's World Cup
Group A
New Zealand
Norway
Philippines
Switzerland
Group B
Australia
Republic of Ireland
Nigeria
Canada
Group C
Spain
Costa Rica
Zambia
Japan
Group D
England
Playoff Group B winners
Denmark
China
Group E
United States
Vietnam
Netherlands
Playoff Group A winners
Group F
France
Jamaica
Brazil
Playoff Group C winners
Group G
Sweden
South Africa
Italy
Argentina
Group H
Germany
Morocco
Colombia
South Korea
File source