Canada
Brian Bird: Canada seems on a road that ends with permitting euthanasia for any reason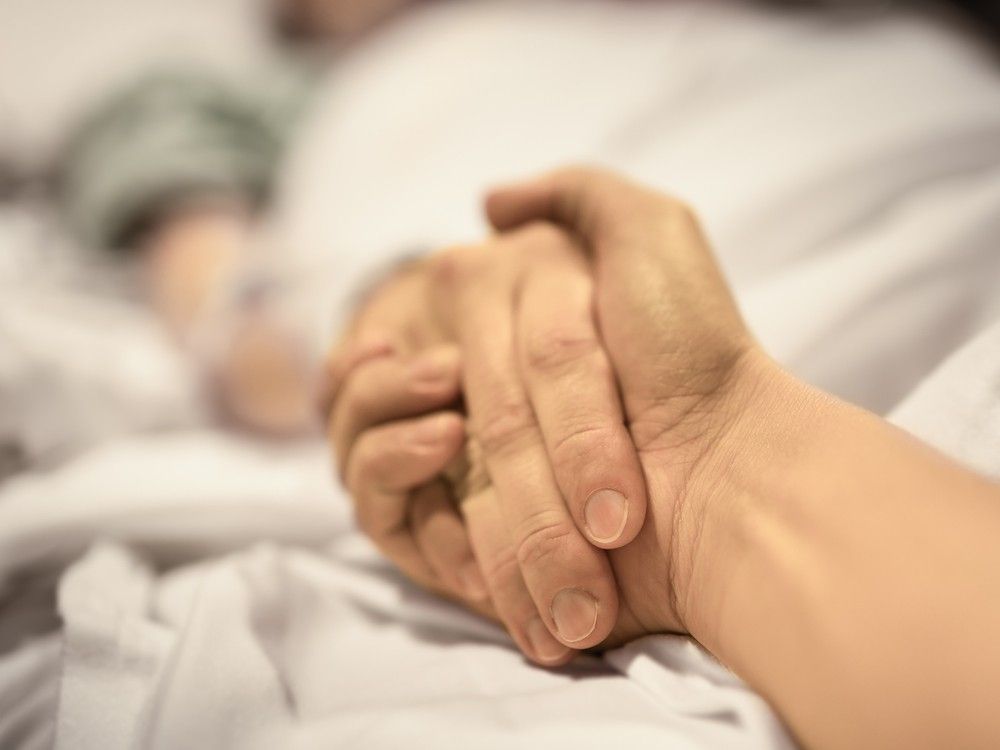 Opinion: The latest idea is to extend euthanasia to severely disabled infants and lawmakers are discussing euthanasia for "mature minors".
Article content
In 2016, Canada decriminalized euthanasia for consenting adults approaching death. In 2021, new legislation granted access to euthanasia to adults with profound suffering regardless of whether death is near. Next March, unless lawmakers intervene, persons suffering solely from mental illness will become eligible for euthanasia.
Article content
In only six years, Canada has gone from having a total ban on euthanasia to one of the most permissive euthanasia regimes in the world. And Canadians have been availing themselves of the widening eligibility criteria. In 2021 alone, slightly more than 10,000 Canadians died via euthanasia — a 32.4-per-cent increase from 2020.
Article content
As for the reasons motivating recourse to euthanasia, many cases are tragic. Among the individuals who died this way last year, nearly 36 per cent cited "perceived burden on family, friends or caregivers" as forming part of their decision, and around 17 per cent cited "isolation or loneliness." What was originally supposed to be an option only for individuals knocking on death's door has now been used by a Canadian woman who couldn't find adequate housing and has been suggested to a veteran suffering from PTSD.
Article content
The latest idea is to extend euthanasia to severely disabled infants. This proposal, advanced by the Quebec College of Physicians, would effectively discard consent as a relevant factor in the provision of euthanasia. Lawmakers are also discussing euthanasia for "mature minors" and persons who wish to register for euthanasia in advance of suffering. It is hard to shake the feeling that Canada is on a road that ends with permitting euthanasia for any reason.
The path Canada has already trod on euthanasia is, in a word, horrifying. Many observers predicted that opening the door to euthanasia for individuals at the end of life would inevitably soften the ground for the expansion that has occurred, but few observers thought it would create a sinkhole so quickly.
Article content
The state's decision to situate euthanasia within health care accelerated the normalization of this practice. Physicians and other health-care professionals are held in high regard. Their vocation is inherently understood as one of healing and opposed to harm.
Then there is the matter of terminology. In Canada, the word "euthanasia" is rarely used. The practice is officially termed "medical assistance in dying" or, in the acronymized form that only reinforces the euphemism, MAID. What was once a serious crime in our law has become something distinct and progressive in part because of linguistic gymnastics.
Still, it is shocking that the medical association which suggested that disabled infants could be next for Canada's euthanasia regime failed to acknowledge that this amounts to infanticide. It would be better if the relevant interlocutors — scholars, activists, politicians and so forth — spoke in terms that capture the reality of what is at stake. A society contemplating going down the road of euthanasia, a road I think should not be chosen, is owed absolute transparency on what is being proposed.
Article content
Voices that warned us about where this road might lead were at times called fearmongers and irrational. When the Supreme Court opened the door to euthanasia in 2015, the court curtly dismissed these concerns by saying that Canada has a "very different medico-legal culture" than countries which by that time had broad euthanasia regimes. We failed to grasp that, by allowing euthanasia, we would radically reshape that culture overnight.
As more and more Canadians are offered euthanasia as a solution to hardship, Canada correspondingly loses its ability to call itself a humane society. What was initially advertised as a way for those suffering at the last moments of life to "die with dignity" is now, with the spectre of euthanizing disabled infants, close to becoming a project of deeming which lives bear dignity and which lives do not.
Canada has reached a crossroads not simply on the matter of euthanasia, but on the kind of society, in a fundamental sense, it claims to be. However one might label a society that seems to be marching toward euthanasia on demand and for the most vulnerable of its citizens, Canada sadly appears to be leading the way.
Brian Bird is an assistant professor at the Peter A. Allard School of Law at the University of B.C.
File source