Canada
Blue Jays remove interim tag from manager John Schneider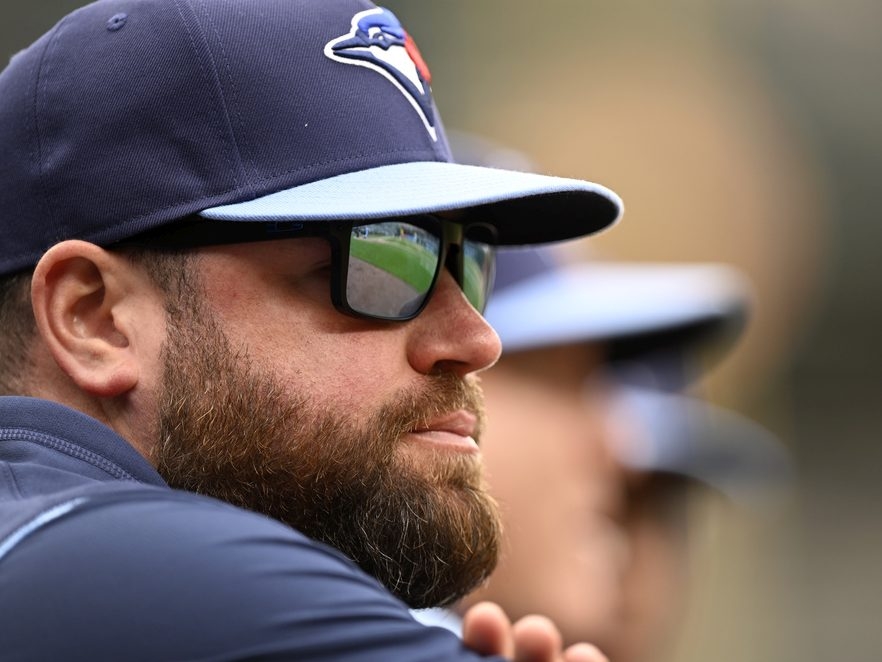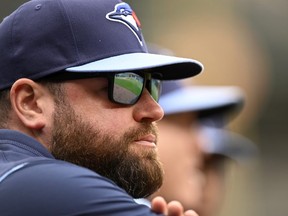 Article content
He has guided young Blue Jays stars such as Vlad Guerrero Jr. and Bo Bichette to minor league championships, accelerating their rise to become big league stars.
Article content
He has worked on a bench in the majors for parts of three seasons now, successfully matriculating through the final level of his apprenticeship.
Article content
And through it all — more than two decades as a player, a coach and a manager with Canada's only Major League Baseball team — John Schneider has been earned the ultimate reward.
Article content
And with it, opportunity.
The Jays announced on Friday that they've removed the interim tag from Schneider's job title, signing him to a three-year contract extension with a fourth-year club option that would carry through to the 2026 season.
The term is impressive, confirming what was obvious — that within weeks of replacing the fired Charlie Montoyo in July, Schneider was the man the Jays felt comfortable leading them to what they still believe is an ambitious future destined for success.
Article content
"I am honoured, excited and deeply humbled to continue leading this extraordinary group of players, coaches and staff," Schneider said on Friday. "The organization has made me feel at home since day one.
"So many people have had a hand in helping me get here, and becoming manager of the Blue Jays is not something I take lightly."
It's not something the team takes lightly, either. General manager Ross Atkins and his baseball operations staff took their time following the season to iron out the details for one of their most important hires. Whereas Montoyo was charged with developing some of the younger players — a role that came naturally to him, Schneider's assignment is to turn the team's rah-rah Next Level hashtag into something more tangible.
Article content
Schneider, who becomes the 14th manager in club history, guided the Jays to a 46-28 record (for a win percentage of .622) after replacing Montoyo. That winning percentage is the highest in club history by a first-year manager (to lead the team through more than 10 games.)
In some quarters, the successful start by Schneider was muted somewhat with a quick two-game exit from the playoffs as the Seattle Mariners swept the Jays away in a best-of-three wild-card series here in Toronto.
As difficult as that loss was to digest — from top to bottom in the organization — Schneider had done enough to win over both the clubhouse and front office to have the interim tag erased.
In the aftermath of the loss to the M's, there was mostly silly speculation that somehow Schneider wasn't the man for the job because baseball happened and the Jays coughed up an 8-1 lead in their final game of the season.
Article content
In reality, Schneider is highly qualified to lead a star-studded group coming off a 92-win season.
The 42-year-old is well versed with all facets of the organization, having been drafted by the team as a catcher in 2002. He played six minor-league seasons with the team before recognizing his limitations as a player (as he has often joked) and transitioning to a coaching role in 2008.
Since then, Schneider moved steadily up the ranks in becoming a key developmental coach for the team, managing several of the current Jays stars such as Guerrero, Bichette, Danny Jansen, Jordan Romero and others. As a minor-league skipper, Schneider won championships with class-A Vancouver, advanced-A Dunedin and double-A New Hampshire.
Article content
He joined the parent club as a major league coach in 2019, was promoted to bench coach prior to the 2022 season and then took over from Montoyo on an interim basis.
Article content
In the months since, the reputation that had preceded Schneider translated nicely at the major league level, particularly during a spirited September run by the team.
"Through his exceptional preparation, communication, positive energy and relationships within the clubhouse, John demonstrated to us that he was the right leader for this team," Atkins said. "His passion for the game, commitment to the job and impact in the dugout have been driving forces behind our success.
"We look forward to working together and coming back as a stronger team for the 2023 season."
The extension, while not a surprise, is expected to be well received by the players, who appreciated his candour and leadership abilities.
"Happy to have Schneids back!!," was one of the early reactions on Twitter from pitcher Kevin Gausman.
Article content
Schneider's managerial style was certainly a different approach than that of Montoyo. He was more of a vocal presence in both the clubhouse and in the dugout and the players seemed to respond to that approach.
"Handling personalities is something I value very much," Schneider said not long after he replaced Montoyo "So in changing roles, I had to be very aware of continuing to value relationships with players and not just putting their name on the lineup card.
"Overall, it's understanding that everything is magnified and you're always trying to win that night as opposed to developing a player."
Those relationships that began during the minor league days formed a bond that has clearly carried over to the big league team.
"At the lower levels like that, you're not only shaping guys as ball players but as human being, too, which he takes pride in," said Jansen, who first worked with Schneider at the lowest stages of pro ball. "That's something that is definitely different at this level."
File source