Canada
Blue Jays bullpen bullish on Orioles, continuing its run as an effective fifth starter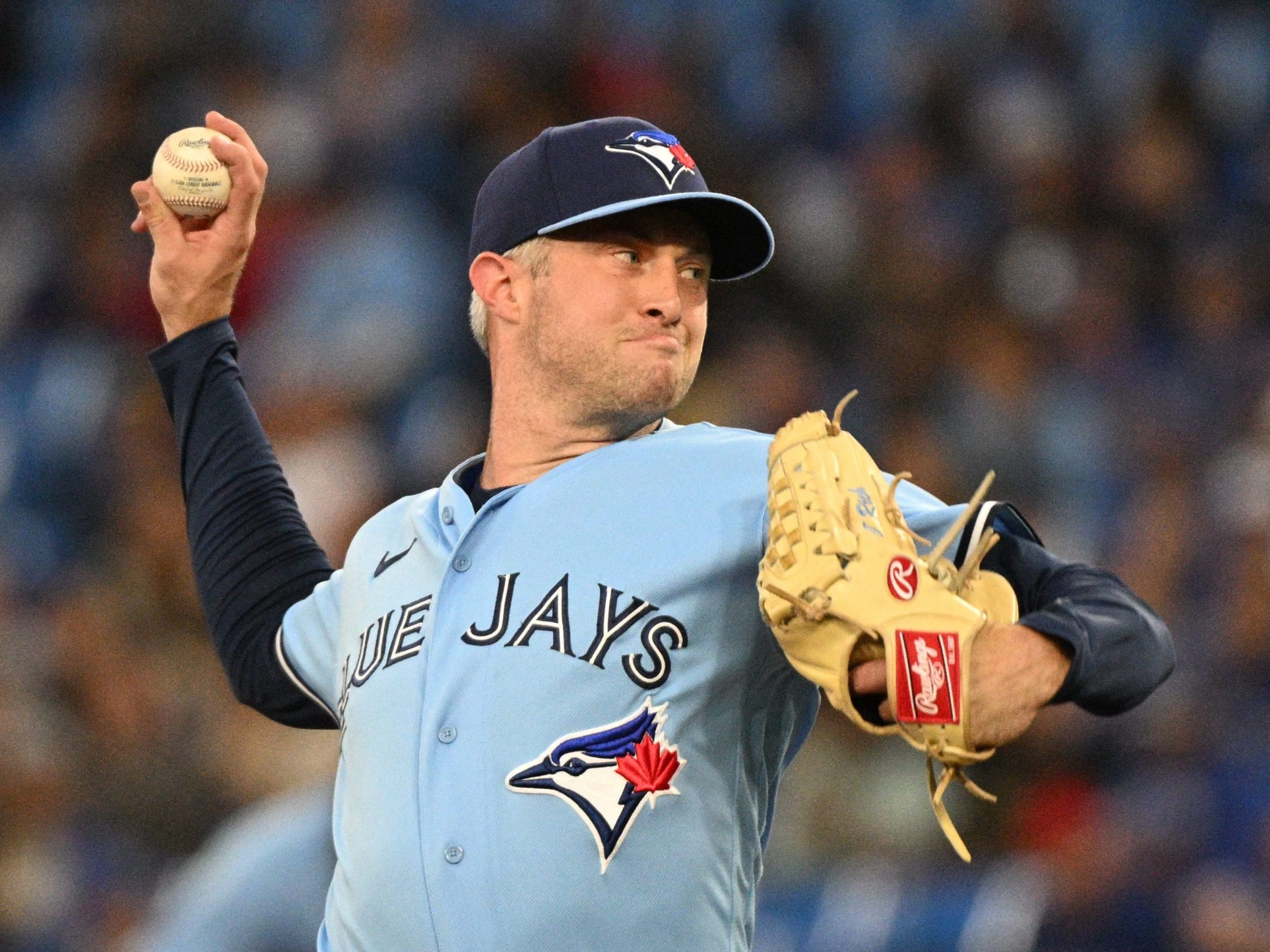 Article content
One by one, the obstacles that stand in the way to the Blue Jays officially qualifying for post-season play seem to be falling away. 
Article content
One potential major stumbling block was the lack of a fifth starter the team could rely on, but these days even that is being taken care of internally. 
Article content
For the third start in 13 days, the Blue Jays turned the entire game over to the bullpen and, for the second time in three, that bullpen has stepped up and helped create a win for the Jays. 
Article content
On Friday night at the Rogers Centre, it was seven different relievers, with Trevor Richards once again filling the role of 'opener' that helped the Jays to a 6-3 win over the visiting Baltimore Orioles, who are now six full games in arrears of the Jays for a wild-card berth. 
And coupled with a Texas win over Tampa, the Jays lead for the first wild-card is now a full game and a half over the Rays with Seattle still playing and needing a win to stay tied with Toronto. 
Article content
Richards got the game started on a perfect note for the Jays, striking out the side a night after he needed 29 pitches in mop-up duty that didn't go nearly as smoothly. 
"Baseball is crazy, right." Richards said post-game. "I mean yesterday I couldn't hit water if I fell out of a boat, but today … it's just crazy how things change. I just wanted to focus on going after hitters and set the tone." 
Following Richards were two shutout innings from Julian Merryweather and then a slight hiccup when Yusei Kikuchi started off his two innings by giving up a triple and a homer to put the Orioles in front temporarily, 2-1. 
Kikuchi rebounded strongly from that retiring the next six hitters in order, a span which included four strikeouts. 
Article content
For his efforts, the one-time starter wound up earning his first win in over a month and a half. 
Tim Mayza, Adam Cimber and Anthony Bass followed with three more clean innings as the Jays offence started to find its way. 
George Springer had the big swat of the night, a three-run homer in the fifth off Orioles starter and loser Jordan Lyles that put the Jays in front 4-2.  It was the second homer in three days for Springer whose bat had been rather quiet through the first couple of weeks of September. 
But he seems to be going now, as does Vladdy Guerrero Jr. who finally knocked out that 100th career homer earlier this week after his own 15-game homerless stretch. 
It's no secret that Bo Bichette has been almost single-handedly carrying the offence, but there are those and a few other signs that maybe the rest of the lineup is getting ready to help him out. 
Article content
Matt Chapman had two homers in Friday's win, opening the scoring with a solo shot off Lyles in the second inning and then providing some insurance with a two-run shot off Joey Krehbiel in the sixth. 
As much as the offence seems to be finding its legs all at once, Chapman says pitching and defence are going to have to be what carries this club. 
""I just think it's the pitching and the sound defence that has given us a chance to be in these games," Chapman said of the run the Jays have been on for the past few weeks. "Even the games we haven't been able to come out on top, we've been right in it … That is the kind of baseball you are going to have to play to win in the playoffs. Not everyone is going to just go out there and swing the bats. In the playoffs, pitching and defence take you a long way so that's the kind of baseball we need to be playing."
Article content
And the bullpen, even doing just its regular relief duty, would be a big part of that. Taking on the task of handling a game by itself every fifth day is by no means ordinary, but right now it's what the Jays need and manager John Schneider couldn't be happier with what he is seeing. 
"They were unbelievable," he said of the relief corps Friday night. "I can't say enough about what they did. They all stepped up. It was awesome. 
 "To ask that every fifth day for the past 13 days is a big ask of them and they have answered the bell every time," Schneider said. "You can't really say enough about how good they have been." 
The series continues this afternoon with Jose Berrios on the hill for the Jays taking on Baltimore's Kyle Bradish in a 3:07 start. 
ON THE MEND 
Lourdes Gurriel Jr. is eligible to come off the injured list on Sunday, but the Jays still want to see a little more from him before they commit to that. 
Gurriel and Alejandro Kirk, who is sidelined f with some discomfort in his knee but not on the official injured list, both hit and played some catch Friday but did not do any running. 
When Gurriel is ready, his earliest return would be Tuesday in Philadelphia following the team's off-day Monday. 
File source