Canada
B.C. to bring back special teams to monitor repeat criminals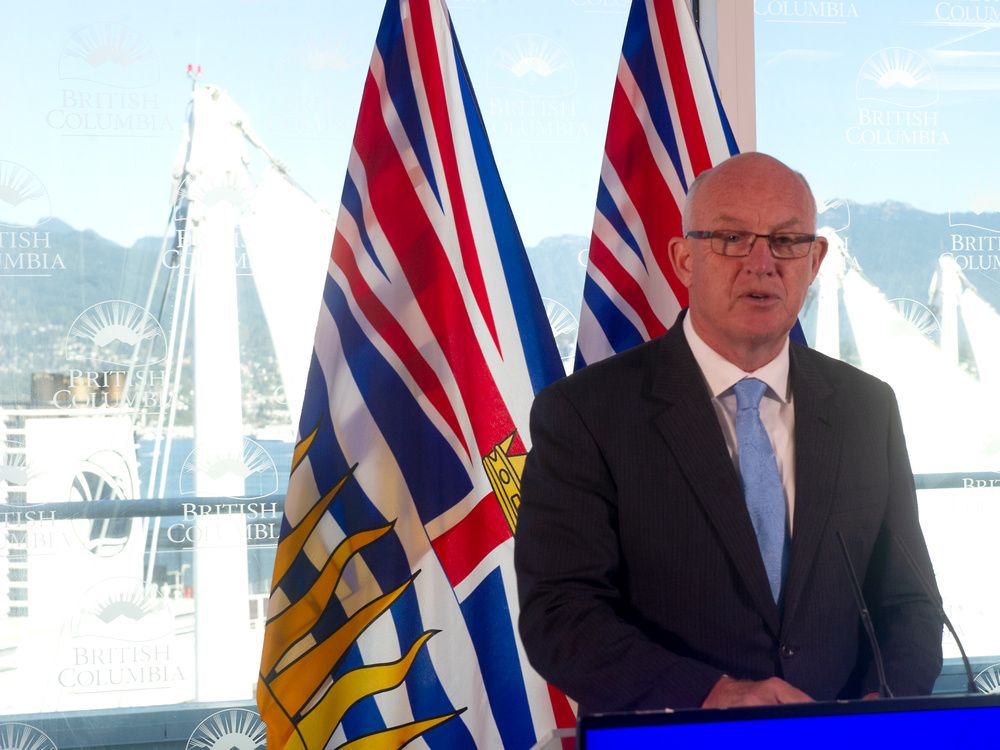 Comprised of representatives from police, corrections, prosecution services and other government ministries, the teams would create a personalized plan for each offender based on their complex needs
Article content
The B.C. government will resurrect a prolific-offender management program scrapped in 2012, after a recommendation by an expert panel that studied ways to deal with repeat offenders who commit random acts of violence.
Article content
Public Safety Minister Mike Farnworth said the province will immediately act on three of the 28 recommendations made by Doug LePard, a former Vancouver police deputy chief and former chief of Transit Police, and Amanda Butler, a Simon Fraser University criminologist. They were asked to come up with ways to reduce the property crimes and random stranger attacks that have plagued several cities, including Vancouver.
Article content
Their report, released on Wednesday, focuses on increasing mental health supports and diverting people away from the criminal justice system rather than keeping repeat offenders in jail longer, which LePard and Butler said causes harm and does not reduce reoffending.
B.C. Liberal leader Kevin Falcon slammed the "so-called experts" for failing to acknowledge the "devastating impact" of increased violent crime. The report, he said, "seems to be all about explaining and excusing the behaviour of people who are harming a lot of innocent folks."
Article content
Falcon said if the B.C. Liberals were in power, the focus would be on protecting the public "and that means detaining people who are a threat to the public, full stop."
Farnworth stood by the report, saying it "confirms the complexity of the challenge and highlights a range of measures that could help to improve safety in our communities."
Prolific offender management teams — made up of police, corrections officers, Crown prosecutors, and staff of other government ministries — would create a personalized plan for each of the offenders based on their complex needs.
A 2013 press release from the Attorney General's office under then-B.C. Liberal premier Christy Clark said while the pilot program ended the year before, it found that offenders who participated in the program were less likely to reoffend, had fewer police contacts and spent less time in custody.
Article content
LePard and Butler did not endorse mandatory treatment for repeat offenders. However, they recommended the government create "low secure units" for people with mental health and addiction issues who carry a high risk of harm to others and "need the safety of a secure setting."
Such units, which have been used in the United Kingdom to involuntarily detain high-risk individuals, would be for people who do not meet the standard for psychiatric hospitalization under the Mental Health Act but who need intense rehabilitation.
The other two recommendations the government will act on immediately include the creation of a B.C. First Nations justice council pilot program to focus on reducing repeat offending among Indigenous Peoples who are overrepresented in the criminal justice system and striking a committee to co-ordinate services among health, criminal justice and social service organizations.
Article content
The authors also recommended:
• Increasing the use of "therapeutic bail" orders for people with mental health and addiction issues, which would allow them to undergo treatment as an alternative to a criminal conviction.
• Increasing the number of Crown prosecutors specifically dedicated to repeat offender cases.
• Continuing to fund civilian-led mental-health-crisis response teams that can be called instead of police to deal with social disorder. Such an approach is being piloted in Victoria and New Westminster and has been advocated by Vancouver Mayor Kennedy Stewart.
• Assigning a dedicated psychiatric nurse to every provincial court who can suggest diversion options that do not include jail time.
Article content
The report did not make recommendations around giving judges the power to order that chronic offenders released on bail wear electronic monitoring devices. LePard said electronic monitoring is already used to track high-risk parolees at risk of committing a violent or sexual offence.
LePard and Butler were hired in May by former attorney general David Eby, who resigned to run for leader of the B.C. NDP. At the time, the NDP was under fire from a group of 13 urban mayors and the B.C. Liberals, who accused the government of overseeing a failed "catch-and-release system" in which violent criminals are released on bail, allowing them to reoffend.
Kelowna RCMP took the unusual step in late August of issuing a public warning about a prolific offender — with 421 police files and 64 charges against him since 2016 — who was released on bail after his arrest for assault, mischief, theft of mail and breach of a probation order.
Article content
Crown prosecutors said they are bound by a Supreme Court of Canada ruling that requires the "least restrictive measures" possible for someone on bail following an arrest and charge because a person is innocent until proven guilty at trial.
LePard and Butler said it's clear the pandemic has had a profound effect on access to services and worsened health outcomes for marginalized people which can contribute to crime and disorder.
A shortage of services for people who are released from jail means that people return to precarious housing or shelters or go homelessness, which puts them at higher risk of returning to crime, they found.
The pandemic has also led to fewer people held for trial on remand, and a decrease in charges for substantive offences and for breaching bail conditions, the report found.
Article content
LePard and Butler heard from police and probation officers that because repeat offenders are not being held accountable and not facing charges for breached conditions, "they are emboldened to continue offending, deteriorating community confidence in the justice system."
LePard and Butler spent the past four months consulting with police, Crown prosecutors, local governments, health authorities and community groups. They lamented that they did not have the time required to build relationships and trust with Indigenous communities which is why their voices are missing from the consultation.
---
More news, fewer ads: Our in-depth journalism is possible thanks to the support of our subscribers. For just $3.50 per week, you can get unlimited, ad-lite access to The Vancouver Sun, The Province, National Post and 13 other Canadian news sites. Support us by subscribing today: The Vancouver Sun | The Province.

File source