Canada
Artists of Colour encourage conversation at AWE event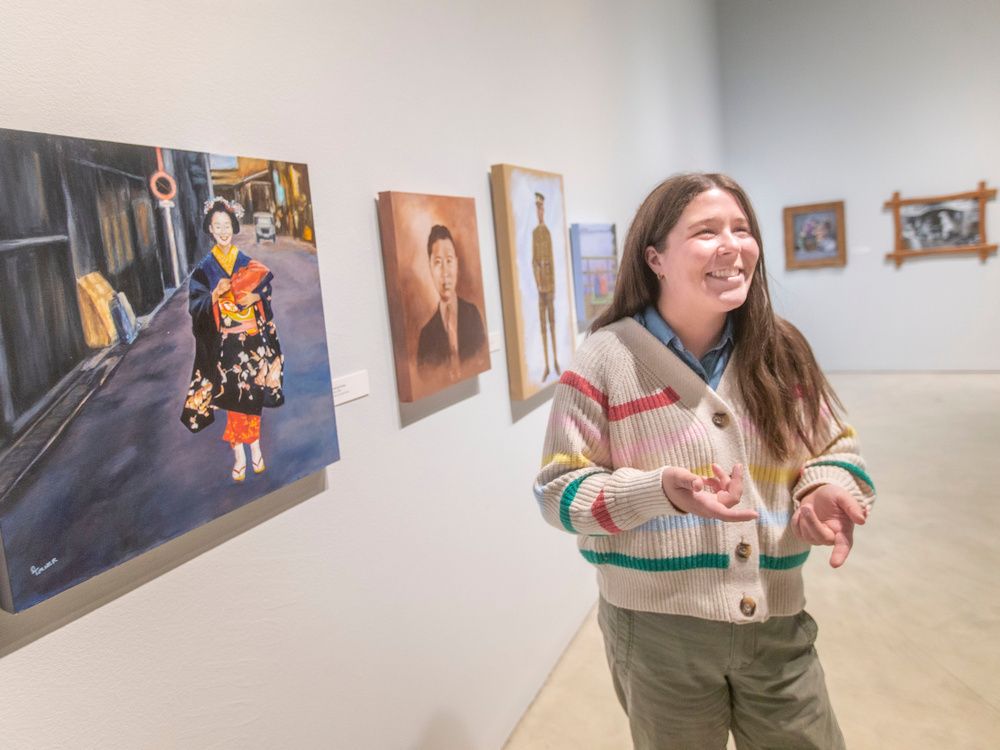 Article content
Relax and have a conversation Thursday as visitors to Art Windsor-Essex are encouraged to explore the work of Artists of Colour.
Article content
AWE, formerly the Art Gallery of Windsor, is hosting an evening full of events that will allow visitors to check out the gallery, participate in a workshop, enjoy a film or a tour and engage in conversation around the legacy of Black artists.
Article content
"It's really a community event," said Sophie Hinch, an AWE co-ordinator, of the AWE at Night event.
One of the highlights of the evening is A Community Conversation with the Artists of Colour, a collective of local professional, working artists. Featured speakers are Edward Milo Johnson, Lois Smith Larkin, Connie Lee-Turner, Dennis K. Smith, Lana E. Talbot, Nicole A. Talbot, Manzella V. Vincent, James Walls and Susan Johnson-Washington.
Moderated by Windsor Star managing editor Craig Pearson, the artists will share the meaning behind their work and practice and the importance of the Artists of Colour: Abstracted Realities exhibition, especially in light of the lack of representation of Black artists in mainstream galleries for centuries.
Article content
"One of our goals here at the gallery is to create conversations so that's where the community conversation comes in," Hinch said.
"We want to talk about things happening in our community, maybe some more difficult or challenging topics but we also want to celebrate the people doing the work — good work in our community."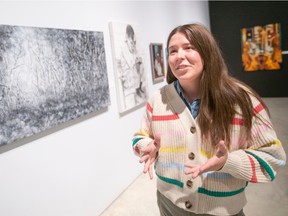 Hinch said the local artists not only create works of art, they carry "so much knowledge about the history of community.
"(You) physically see their stories up on the wall, hanging in paintings and photos and sculptures," she said. "There's also video components, so hearing music and song and poetry.
"Seeing a visual representation of their stories, I've learnt so much about the region, about the artists themselves and their families and where they come from," Hinch added.
Article content
"It's a really beautiful exhibition that really celebrates the artists and really highlights their stories."
The AWE gallery will be open Thursday from 5 to 9 p.m., with activities happening throughout the evening.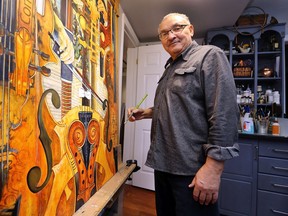 Artist Garvin Chinnia will guide participants in creating miniature terrariums using found objects, flora and natural materials, from 5 to 7 p.m.
The film In The Black Canada: The Windsor Project will be screened from 5:30 to 6 p.m. and curator Czarina Mendoza will lead a tour of the exhibition Shelley Niro: Boundless from the series Below the 6, at 6 p.m.
A Community Conversation begins at 6:30 p.m. Guests are asked to arrive 10 minutes before the start.
Music, food and drink will follow from 7 to 9 p.m.
Admission is $5 per person. AWE memberships will also be available upon entry to the gallery.
After Oct. 24, admission to the gallery is $10 per person.
The Artists of Colour exhibit runs through Feb. 19, 2023.