Canada
Amherstburg condo owners launch opposition to new hotel plans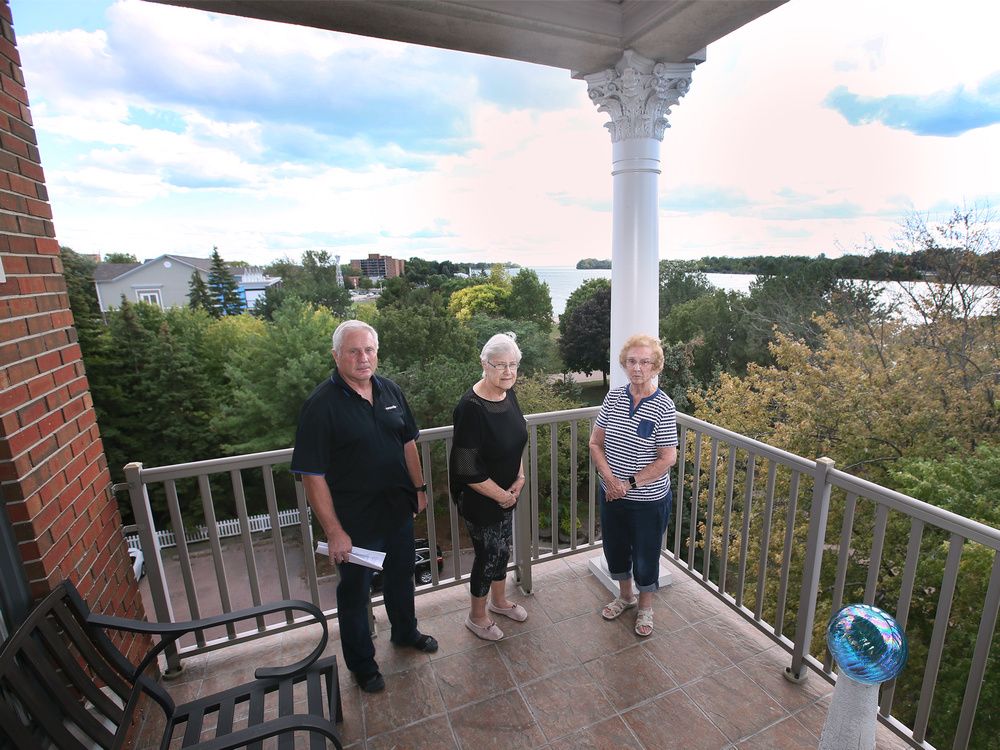 Article content
Amherstburg residents worried about their views of the Detroit River being blocked by a brick wall have stepped up opposition to a planned new boutique hotel in the town's historic heart.
Article content
Residents of Salmoni Place Condominiums on Dalhousie Street have collectively sent a letter to town council outlining their opposition to the development. They also plan to be at town hall Monday night, when council considers the request to tear down the existing building at 256 Dalhousie St. to make way for the hotel.
Article content
Condo owner Don Parks said a big selling point for him was the scenic view from his French balcony, overlooking Navy Yard Park and the water.
"Now there's a proposal of a brick wall being put up four feet away from the building, just blocking everything off," he said.
It's an attractive design. But this isn't the right place
"My property value, who knows how much it's going to go down, because now I'm going to have French balcony doors opening up to a brick wall."
Article content
Colleen and Richard Peddie are behind the plan to tear down the current one-storey building at 256 Dalhousie and replace it with a premium 12-suite hotel.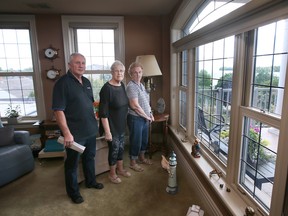 The town's heritage advisory committee has already given its blessing to remove the existing structure, which has been modified so many times it no longer contains any historical architecture.
Town council will vote on the same matter Monday night. Mayor Aldo DiCarlo stressed that the discussion is about tearing down the existing building, not what will replace it.
"If we can keep it focused, all we would talk about is the attributes of the existing building as to the whether it should be designated as a heritage building," he said.
When it comes to the proposed new hotel, DiCarlo said that if a development plan meets all the legislated criteria, council isn't really in a position to shoot it down.
Article content
"As long as projects like this fit the zoning, which it does, then that's it," he said. "It can be built."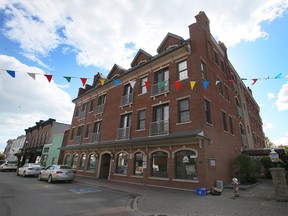 While development plans do go before council, he said denying one that checks all the boxes would likely end up in a showdown at a provincial tribunal.
"And in the end we already know the tribunal is going to support whatever is put before it as long as the boxes are checked," said DiCarlo. "That's essentially what's happening here. Everything is in line."
That is little comfort for those opposed to the development.
"If they put this wall up, it will be less than four feet from our wall," said Salmoni resident Colleen Fox.
She fears the hotel will block the views from her building, stop sunlight from getting in and prevent access for condo maintenance, while adding to congestion downtown.
Article content
"We're not against them building," she said. "It's an attractive design. But this isn't the right place."
DiCarlo said it's common to get pushback for new developments. He said the same was true 15 years ago during construction of the Salmoni condo building, which replaced its much smaller namesake and also blocks views for some people.
"I always find it interesting that once a building like that is approved and built, people forget about all of the opposition there was for where they live," he said. "But in reality, if we didn't proceed with developments like that, they wouldn't even be in the building where they now have a concern about another building."