Canada
ABC Vancouver drops school board candidate over involvement in failed charity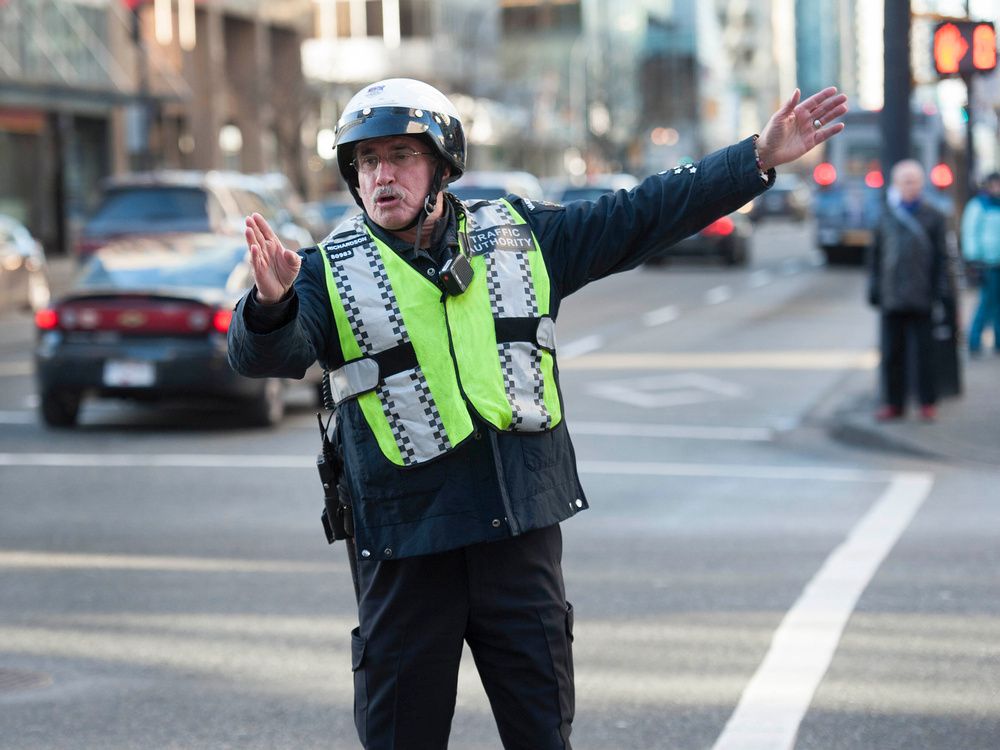 Christopher Richardson's involvement with Headwaters Foundation leads to ouster
Article content
ABC Vancouver has dropped a high-profile candidate from its school board slate on Sunday.
Article content
According to a statement, the political party parted ways with candidate Christopher Richardson after it was "made aware that a charitable organization that (Richardson) was a board member of had its charitable status revoked by the Canada Revenue Agency on September 10."
Article content
The statement did not reveal the name of the charity or why its status had been revoked. However, on Sunday evening ABC spokesperson Kareen Allam said that Richardson was let go after ABC was contacted by journalist Vivian Krause advising them that a charity Richardson was affiliated with had its charitable status revoked.
"On Saturday, ABC conducted several queries. At the conclusion, ABC sent an email at 8 p.m. Saturday evening to the Chief Election Officer that ABC's endorsement of Christopher Richardson be removed, knowing that the deadline to do so may have passed," the statement read.
Article content
"Should Mr. Richardson be elected, he would not be able to join the ABC Caucus until the matter is resolved to satisfaction."
ABC is led by mayoral candidate Ken Sim, one of four candidates hoping to put incumbent Kennedy Stewart out of a job on Oct. 15.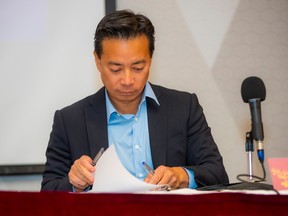 Richardson — who is a chartered accountant with a master's degree in education — has been a Vancouver park board commissioner and was at one point chair of the Vancouver school board, before resigning in 2015 (less than a year into his term).
He is also a longtime special constable with the Vancouver Police Department and an expert in charitable giving.
Records show that Richardson was a director of a charity called the Headwaters Foundation — that upon investigation by the Canada Revenue Agency was found to be operating incorrectly and had its status revoked on Sept 10.
Article content
According to a July 21, 2022 letter from the CRA's charities directorate to the Headwaters Foundation, "the audit by the CRA found that the Foundation is not complying with the requirements set out in the Act. In particular, it was found that the Foundation failed to devote resources to a charitable purpose, failed to meet its disbursement quota, and failed to file an information return as and when required by the Act. For these reasons, it is our position that the Foundation no longer meets the requirements for charitable registration." The audit was for the period Sept. 1, 2015 to Aug. 31, 2017.
The CRA website shows the Headwaters Foundation's purpose is "making gifts to qualified donees." For example, in 2020 Headwaters made a donation to another charity — Hope Springs Eternal Foundation — for $845,000. This was the only donation made by Headwaters in that year.
Article content
According to the CRA website, the Hope Springs Eternal Foundation's purpose is also to make "gifts to qualified donees." In 2020, it made one donation, to the Caritas Christian Community Association for $82,000. In the same year Hope Springs Eternal received donations from other registered charities for close to $1 million.
In Canada, all donations made to registered charities are a tax deduction for the donor.
Richardson did not respond to a request for comment.
File source