Canada
A little Vancouver girl who loves drag queens captures hearts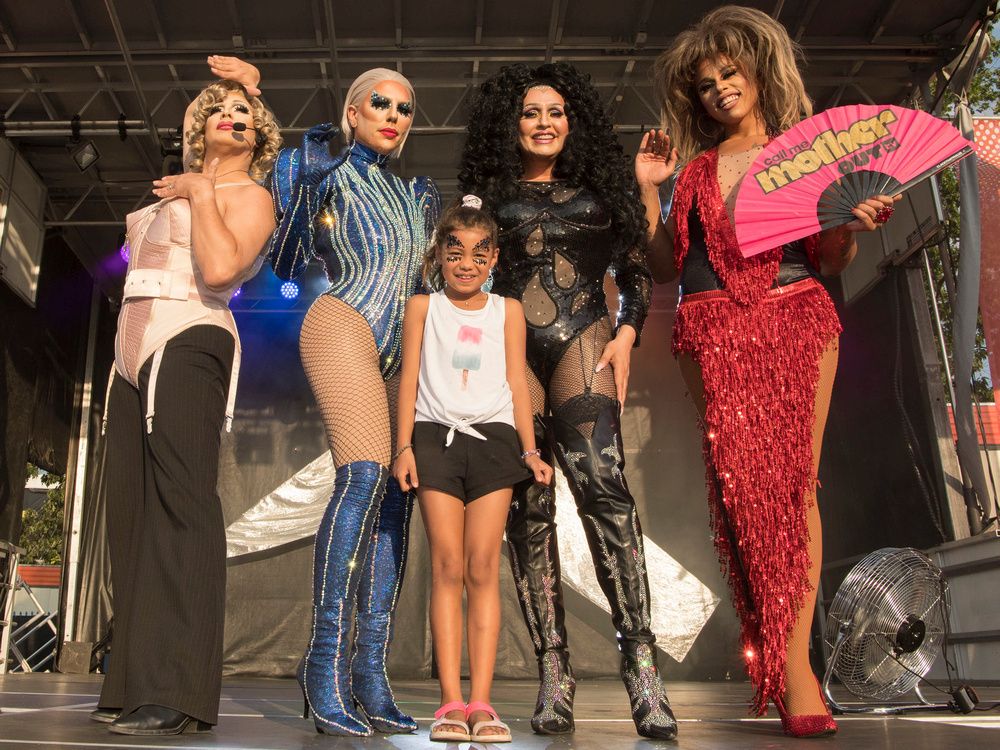 Drag performers bring light and life to child struggling with heart condition.
Article content
In September 2021, little Keira Jose's life changed forever. After a bout with meningitis, the East Vancouver Grade 2 student was diagnosed with a rare heart condition for which there is no cure.
Article content
Her mother, Sara Jose, had to quit her job, and withdraw from her Ph.D program, to care for her.
Article content
"She does know that it might not end well," said Jose. "I have had so many sleepless nights, and I don't know if she is going to wake up."
Brugada syndrome, a condition that causes potentially lethal cardiac arrhythmias, very rarely strikes children. Keira was forced to withdraw from her regular school, and since September her days have been filled with medical appointments and tests.
Throughout it, Keira changed from being a bright, happy child to someone who struggled with exhaustion, often sleeping all day. She wasn't able to continue attending school, or run around with friends, because too much exertion could trigger an arrhythmia, explained Jose.
Article content
"It was so hard to watch," said Jose. "Two months earlier everything was fine."
When a researcher on her team at B.C. Children's Hospital asked what she liked in an effort to cheer her up, Keira mentioned that she liked to play with makeup.
"The next day he came in drag, wearing makeup and a wig," said Jose.
He showed Keira some pictures and explained a bit about drag queens.
Keira was dazzled.
"She told me, 'Mommy, they are so beautiful,' " said Jose.
Keira soon discovered there were drag queens on Netflix, and became obsessed with watching Ru Paul's Drag Race and Call Me Mother. She was particularly enamoured with queens Shea Coulee and Manila Luzon, and thought the latter looked a lot like her older brother — were he to wear makeup.
Article content
"Now she wants to meet as many drag queens as she can before she goes. This is her dream, this is her wish," said Jose.
After temporarily locating to Toronto in June to be closer to a pediatric cardiologist, Keira saw her first drag queen in real life walking down Church Street.
Pride was in full swing, and as they watched a drag performer through the open window of The Well, a historic gay bar in Toronto, the owner invited Keira in to watch the show.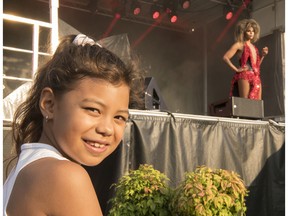 "She was star-struck," said Jose.
And she was making new friends.
It was Keira who learned that there were drag performances at the PNE, so when the mother and daughter arrived home from Toronto on Wednesday she insisted on being taken to the show. Jose brought a little stool for Keira, and found a place at the back. After the For the Love of Legends show, Jose took her to the side of the stage, hoping Keira could do a photo with one of the performers.
Article content
Producer Drew Binette had to say no, at first.
"We don't allow meet-and-greets right now due to COVID rules," said Binette.
"She was really upset," said Jose.
She explained to Binette that Keira wanted to meet drag queens: all of them. She needed them.
Binette too started to feel emotional.
"A drag show is not just about a performance, it's about having a safe space and doing whatever you want to do with your life and being whatever you want to be," said Binette. "That's the connection between the performer and the audience."
Here, right in front of him, was a seven-year-old girl, whose future was uncertain but whose life had been touched by drag. So he asked Keira if she wanted to join the show.
One of the drag performers applied a few jewels to Keira's face and after nervously learning a few moves backstage, Keira walked out onstage alongside Jaylene Tyme, performing as Cher. Keira blew kisses and lip-synched along with her to I'm Every Woman.
"Everyone was crying," said Binette.
Everyone, that is, except Keira.
"She was in heaven," said Jose.
File source