Business
Scotiabank hikes dividend as profit beats expectations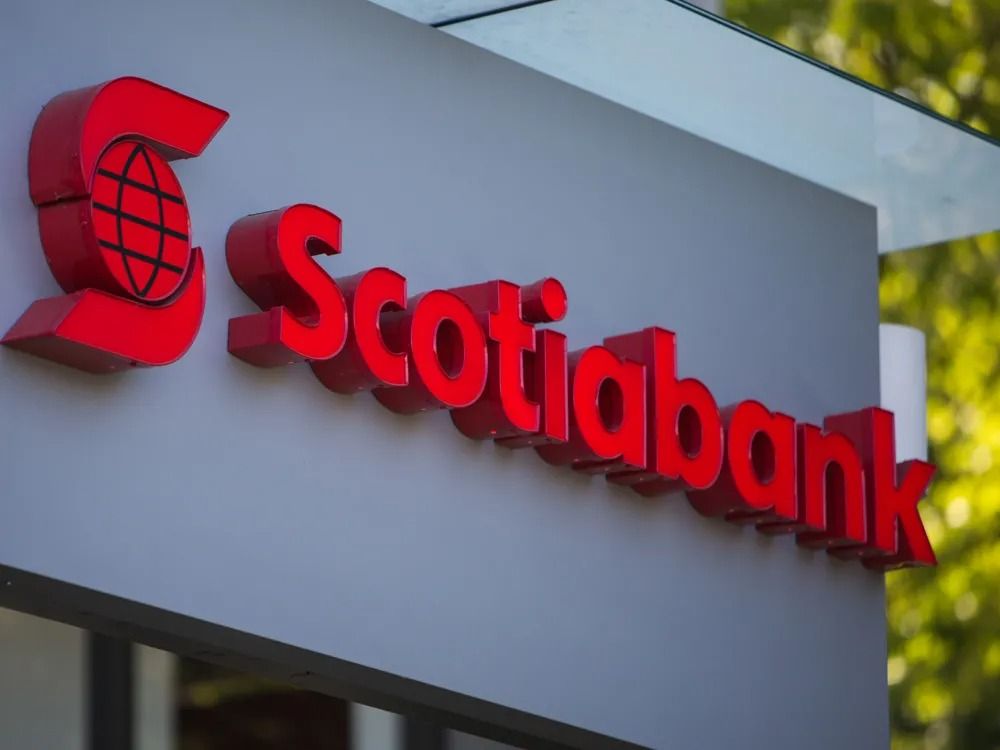 Results were largely fuelled by Canadian banking earnings
Article content
The Bank of Nova Scotia posted adjusted net income of $2.76 billion in its second quarter results, up from $2.47 billion last year. The bank also raised the quarterly dividend by three cents per share to $1.03 to be paid on July 27.
Article content
The bank reported adjusted earnings of $2.18 a share in the three months ending April 30, growing from $1.90 a share last year. Bloomberg analysts had been expecting a profit of $1.97 a share.
Scotiabank noted its results were largely fuelled by Canadian banking earnings, which grew by 27 per cent year-over-year, as well as stronger mortgage and commercial loan growth, lower credit loss provisions and robust revenue from fees. The growth in the mortgage business suggests rising rates have yet to bite down significantly on these revenues.
Earnings from the international banking business exceeded $600 million this quarter, pointing to a stronger rebound in other markets as loan growth finds its footing again.
Article content
"We are pleased with the very strong (earnings per share) growth of 15 per cent and a return on equity of 16.4 per cent," said Scotiabank president and chief executive officer Brian Porter in a press release accompanying the results. "Continued loan growth of 13 per cent, an improving net interest margin, strong customer balance sheets, combined with prudent expense management, positions the Bank well to grow its earnings."
Scotiabank's global wealth management grew by nine per cent, largely driven by higher brokerage revenues, mutual fund fees and net interest income. Global banking and markets brought in $488 million this quarter on the back of stronger revenue and loan growth in the corporate and investment banking business.
Leading up to the results, bank analysts had been expecting strong results across the Canadian banks. However, a gloomier macroeconomic outlook is expected to weigh on performance, leading the markets to see past these earnings and price in a possible recessionary environment down the line. Scotiabank was among the banks that had its price target slashed by CIBC analysts last week as macroeconomic headwinds are weigh on valuations.
• Email: [email protected] | Twitter: StephHughes95